LOL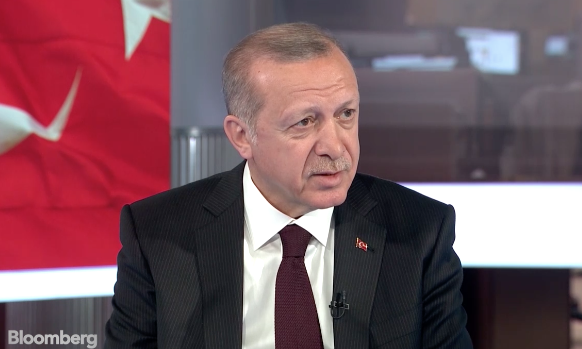 Remember how, on Sunday, Turkish Sultan (a man who never met a rate hike he liked) Recep Tayyip Erdoğan suggested that he might just need to force CBT to cut rates after he gets this farcical "election" out of the way next month?
[...]
Well fast forward to Tuesday and Erdogan was out reiterating what he said on Sunday about the likelihood that he'll simply commandeer the central bank following the election. In a hilariously blunt interview with Bloomberg TV on Tuesday, Erdogan made it abundantly clear what's going to happen here, come hell or high Gulen.
Watch as an incredulous Bloomberg anchor asks the following:
So… so, you will play a bigger role in monetary policy after the elections, is that the big change?
To which Erdogan looks him straight in the face and says:
Yes.
More:
https://heisenbergreport.com/2018/05/15/lira-plunges-to-new-record-low-as-erdogan-delivers-insane-deadpan-bloomberg-interview/