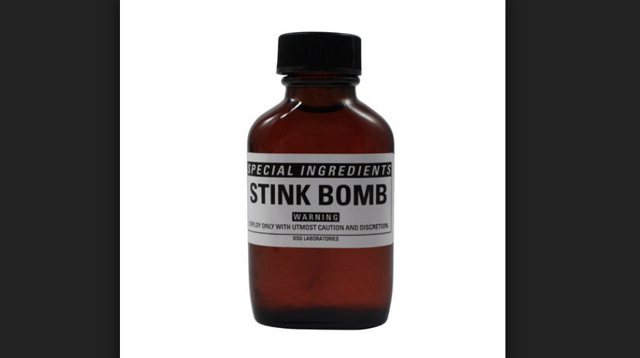 Carmen Reinhart didn't do emerging markets any favors last week.
As you're undoubtedly aware, she was out suggesting that the situation is perhaps more fragile than folks realize. Specifically, here's what she said:
The overall shape they're in has a lot more cracks now than it did five years ago and certainly at the time of the global financial crisis. It's both external and internal conditions. This is not gloom-and-doom, but there are a lot of internal and external vulnerabilities now that were not there during the taper tantrum.
That strikes at the heart of the ongoing debate about whether what we've seen in EM of late is more a product of idiosyncratic stories (e.g., Turkey and Argentina) causing broad-based jitters or whether this is the beginning of something bigger and the lira and Argentine peso were just the wobbliest dominoes, so to speak.
One thing's for sure: what we've seen lately in the lira, the rupiah and the Brazilian real certainly doesn't inspire much confidence in EM's capacity to absorb more Fed hikes, let alone a coordinated tightening effort across developed market central banks.
And look, that's not an attempt to spread fear, it's just to state the obvious, which is something akin to this: "If this is what happens when the dollar picks itself up off the mat after an abysmal year and the Fed finally sounds some semblance of serious in terms of transitioning to a more data-dependent reaction function, what would happen in a sharp dollar rally and/or if DM central banks made a concerted effort to normalize?"
It's impossible to answer that question, but given how desperate the global hunt for yield became in the post-crisis years, it's reasonable to think that some folks are positioned more aggressively than they'd ideally like to be in some of these far-flung locales. What happens when there's an impetus to reallocate?
"US investors' exposure to foreign investments has surged in 2008-18, and now accounts for large portions of several non-US equity markets", Credit Suisse writes, in their May FX outlook, before cautioning that "if the prospect of higher returns at home were to drive US investors to repatriate funds, the impact outside of the US could be significant."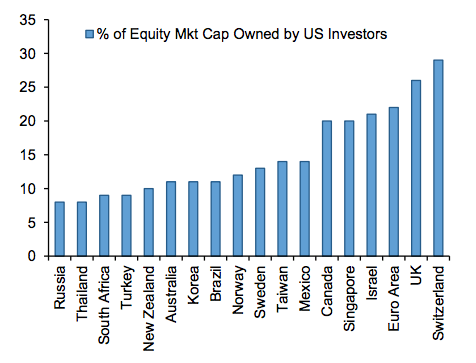 The bank does note, however, that the correlation between EM FX and U.S. yields is "not strong" especially when compared to the obvious link between developing market currencies and commodities.
More:
https://heisenbergreport.com/2018/05/21/carmen-reinhart-has-every-right-to-stink-this-place-up-with-her-innocent-comments-about-emerging-markets-being-worse-than-2008-ok/