Well, it looks like things might be getting ready to go (further) off the rails in Italy.
As you're undoubtedly aware, the Five Star-League populist coalition has at been at pains to get the ball rolling in earnest on their implicit quest to put the country on the road to fiscal ruin.
On Sunday, that quest looks to have hit a dead end when Mattarella decided maybe octogenarian euroskeptic Paolo Savona wasn't a great choice for finance minister.
"I agreed to all the ministers except the finance minister," the President said, in Rome, adding that he "asked for a figure who would mean not risking an exit from the euro."
That seems reasonable to everyone except folks who want to maybe exit the euro and those folks include some populist factions, their protestations and attempts to obscure that push notwithstanding.
Conte officially through in the towel. He does want you to know that he "did [his] utmost to try to fulfill the task" of forming a government. Thanks!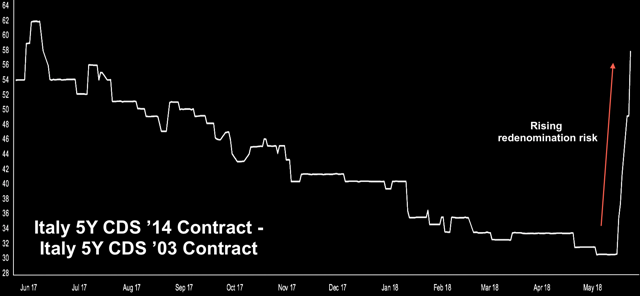 More here:
https://heisenbergreport.com/2018/05/27/for-the-sake-of-the-children-italys-populists-fail-to-form-government-setting-stage-for-god-knows-what/