You must have heard that moving average are best technical indicators for day trading but do you wonder why? Then there is a fair reason to why the exponential moving average is best for day trading.

Since day trading embraces quick fluctuation of prices of stock, hence moving average is good to implement.  You can handle the variation quickly and then give back all of your profits shortly thereafter. 
Since you are day trader hence, you need to understand clearly, when the stock is trending and when it is not. You can easily know the condition when the stocks have turned worst with the help of moving average. The moving average is simple to understand.
 While analyzing the market, which is a better way to measure the trend than a moving average? 

Unlike other indicators, where you need to perform additional analysis, the moving average is clean and up to the point. While practicing intraday trading, you must have the ability to make quick decisions without performing a number of manual calculations is need of an hour. Whoever makes the right decision will be a winner of the day and rest will lose money.
Few tips to keep in mind while doing intraday trading

Trading is one of the very common practices by people in order to earn the profit in short span of time. This is the only legal formula to earn the fat profit with fewer efforts but with higher risk as it can make you lose all your money if done in a wrong way.
However, making bucks in equities is not easy. It not only requires lots of patience and discipline but also good research and a sound understanding of the market. The fact is stock market volatility in the last few years has left investors in a state of confusion. Traders are always in the dilemma whether to invest, hold or sell.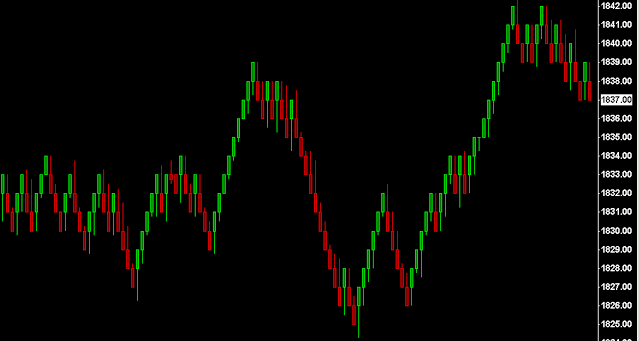 People generally think, when everybody around is investing in a particular stock, then investors must do the same. However, this strategy may go wrong at the end. Unbelievably, the only people who can help you are technical analysts and experts. Investors decision many times depends on the emotions or some neighbor's /relative's advice. Traders are always warned to listen to their advisors at all costs. Nevertheless, the investors who invest in money thoroughly in the right shares and held on to their investments patiently have been observed getting good returns. Hence, it is cautious to have patience and follow a disciplined investment approach, while trading. Do not let your emotions judge your actions of selling and buying while trading. It is always been observed in past that the trader's inability to control their emotions have led them to great loss.
As being a trader, we all find it difficult and challenging to get in touch with the best advisory firm. Advisory firm plays an important role in a life of traders as it offers the best Intraday tips, intraday trading tips, equity tips to its clients. The advisory firms offer the best opportunity of buying and selling stock to the traders.
One of the best advisory firms is Money Classic Research, which has the huge client base and is the pioneer in offering the best trading tips to its customers. Money Classic Research is well known advisory firms, which has the huge client base with proven track record. The free intraday tips are given to the traders.