The Insiders Forum just concluded its second full year on SeekingAlpha's Marketplace. Just before the Fourth of July in 2016 we set out to prove a simple investment thesis. A model portfolio of 20-25 attractive small and mid-cap stocks insiders were buying would outperform the main small cap index, The Russell 2000.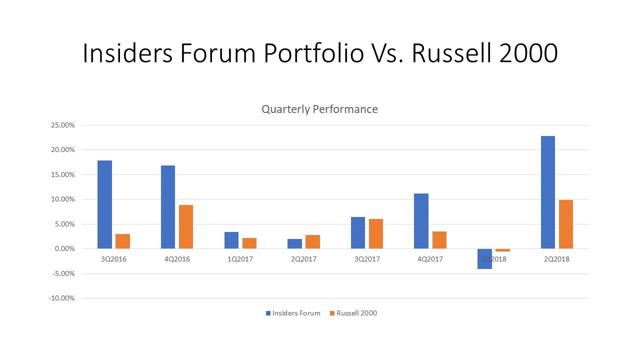 As can be seen from the chart above, we have exceeded any investment goals we might have had when we launched this offering. As of the close of the second quarter, our model portfolio has generated an overall return of 75.47%! That is more than double the return from a similarly constructed portfolio made up of the Russell 2000 (35.86%). Our portfolio has also beat the Russell 2000 six of our eight quarters of existence. Four of those quarters the portfolio returned better than 10%, something the Russell 2000 has failed to do since our launch.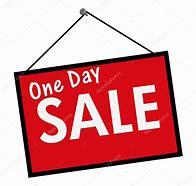 To celebrate we are having a 24 hour flash-sale on the Insiders Forum. Not only will new subscribers get a two week risk-free trial period but all who become members after this free trial expires will also get 20% off their first year's membership. The Insiders Forum is also already the lowest priced of the top 15 offerings on the Marketplace as it is as well. Now that is what is called bang for the buck!
This offer will expire when the market opens again tomorrow at 9:30am EST. So, just click HERE to initiate this special offer before the next trading day begins. That's it. It is that simple. So, come join our community and declare your Independence from average investment returns.
The truth will set you free. But not until it is finished with you." ― David Foster Wallace, Infinite Jest
And with that, I wish the entire SeekingAlpha community a very happy Fourth of July.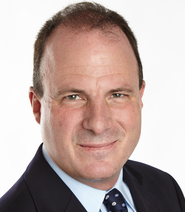 Thank You & Happy Hunting,
Bret Jensen
Founder, The Biotech Forum, The Busted IPO Forum & The Insiders Forum