Should prosperity befall thee, rejoice not, and should abasement come upon thee, grieve not, for both shall pass away and be no more." ― Bahá'u'lláh, The Hidden Words
What a difference a year makes! After one of the worst quarters since the financial crisis closed out 2018, 2019 has gotten off to a very strong foot.
This is especially true from the high beta parts of the market. Small caps are off to the strongest early start of the year since 1987.

The biotech sector has roared back as well powered by the large acquisitions of Celgene (CELG) and Loxo Oncology (LOXO). Part of this 'worst to first' movement has been powered by the 'January Effect' as tax loss selling abated as 2018 closed.

In addition, the small and midcap parts of the market had gotten grossly oversold near the end of 2018. One good clue that the market was on the verge of a turnaround was insider buying hit an eight-year high in December.
I have always found insider buying is a great indicator of when a stock, sector or an overall market has gotten oversold. It was the thesis behind the launch of The Insiders Forum in July of 2016. This offering's mission is to assemble a 20-25 stock portfolio of attractively priced small and mid-cap stocks insiders are buying that consistently beat the Russell 2000 over time.
How have we done? Like everyone in the market, we took some lumps in the fourth quarter. However, overall the model portfolio has consistently performed our mission for our members. As of the close of the market this Friday, The Insiders Forum's model portfolio has generated an overall return of 52.15%. This is more than twice the return of 22.22% from the Russell 2000 over the same time period. Following insiders seems to be one tried and true way to beat the market!
We just put out our 2019 Outlook exclusively to Insider Forum members yesterday. In that extensive piece, we outlined what we saw for equities in the New Year. We also went into detail why we thought two previous beaten down sectors of the markets will continue to rally as they have been doing early in 2019. We also discussed why we will continue to avoid another beaten down part of equities.
Finally, we highlighted three of our current positions in our model portfolio that look particularly well-positioned to prosper in 2019 and continue to see insider buying.
Maybe money can't buy happiness, but being broke can definitely get you some misery." ― Eleanor Brownn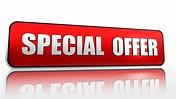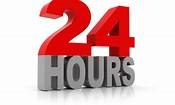 We currently have a special offer in place until the markets reopen tomorrow after the holiday weekend. In addition to a two-week free trial into The Insiders Forum, we are also offering 20% off the first year of membership into this market beating offering. Access our just published 2019 Outlook, the Insiders Forum model portfolio, investment analysis archives and join us on Live Chat during the trading day to swap investment ideas.
Hurry though, this offer will expire in just 24 hours! To initiate your risk-free two week trial, just click HERE.
Prosperity is no just scale; adversity is the only balance to weigh friends."― Plutarch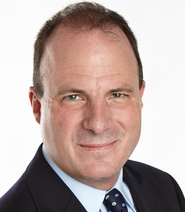 Thank You & Happy Hunting,
Bret Jensen
Founder, The Biotech Forum, The Busted IPO Forum & The Insiders Forum