In the interest of being open to those who will at some point read my blog, I would like to disclose my current positions on biotech stocks as of market close 11/29/2016. I will occasionally write about each of these companies. Lastly, I own a small position in $KLAV, but due to the chart being unable to accept > 12 positions I was unable to list.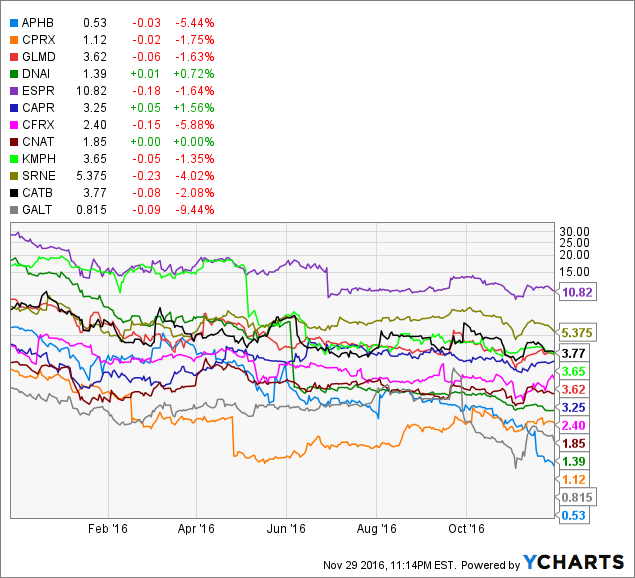 Disclosure: I am/we are long APHB, CAPR, CATB, CNAT, CPRX, DNAI, ESPR, GALT, GLMD, KALV, KMPH, SRNE.
Additional disclosure: Take your own position and do your own DD.