This week LCI announced that they had fired CEO Art Bedrosian.  While Art was responsible for the single most bone headed move in the history of the company, detailed by Nathan Vardi at Forbes here he also covered it up by raising price like crazy (also detailed by Nathan Vardi of forbes, here).
However, the greatest risk to the company isn't the acquisition of Kremers.  It's the fact that LCI does not own its lead product, Levothyroxine.  And Art has never been shy about establishing the fact that he has a great relationship with the owners of the product – that relationship is now gone… right before a renegotiation takes place and generic competition steps up.  Furthermore – the supplier has already begun establishing joint ventures with other generic manufacturers (Amneal) to take LCI's place should they desire to do so.
Levothyroxine is up to 50% of the EBIT produced by LCI, the margin profile of the product is so fat it covers up the deterioration occurring in the other aspects of the business.  Interestingly – the Levothyroxine the LCI sells is owned and produced by a small long island company named "Jerome Stevens Pharmaceuticals, inc." or JSP (LINK).
The only real success for LCI shareholders over the past 10 years is the contract that Mr. Bedrosian convinced JSP to sign. In 2004, JSP and LCI entered into an agreement for the distribution of Levothyroxine whereby JSP makes the API and final formulation and stamps out the pills - LCI just sells the product. JSP is able to raise price by 3% per year and was given 15% of the company (roughly 5.5M shares between 2003 and now).  JSP does not show up as a holder so I assume they are selling shares of LCI when they are granted. 
The issue at hand is that Art was responsible for striking this deal, and capping JSP at 3% price increase when he took price increases at 200% clips generated a huge amount of margin for LCI… unfortunately there are multiple reasons to believe this sweetheart deal is coming to an end. 
The folks at JSP are NOT Hillbillies
As you can see in the screen shot below they have already formed a partnership with Gemini Labs for Levothyroxine distribution. (look at the label and you swill clearly see "JSP" on the Unithroid bottle)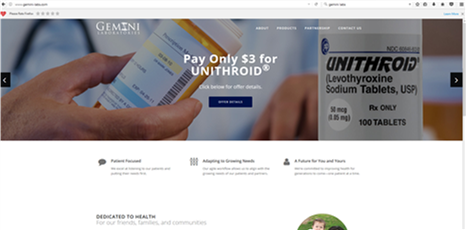 Furthermore Gemini distributes multiple forms of the drug in question.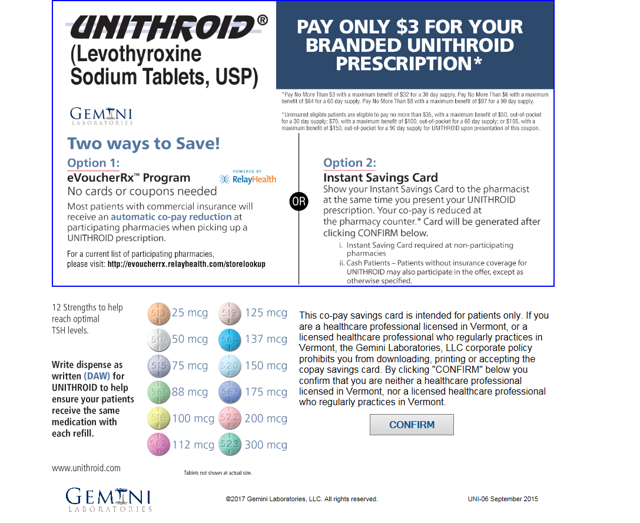 We believe that Gemini Labs is a division of Amneal Pharmaceuticals (a Bridgewater, New Jersey based generics company).  As you can see below the two companies are located just minutes from each other.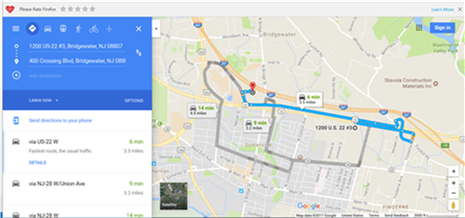 Further Generic Competition is Underway:
Its not hard to understand why they would want to maximize profit off of the product given that the Indian Generics firm Lupin stated that they plan to launch a third generic Levo by the 1st quarter (LINK)
LCI's Shares Are Too Low to Strike the Same Deal, and the Debt Encumbers Their Ability to Rise
JSP would need a very dilutive share grant to make them while for any deal that wasn't a traditional "Net Sales Agreement" whereby LCI would turn into a distributor of the product and return 80%-90% of the net sales back to JSP; or a "Profit Share Agreement" whereby LCI purchases at true cost and then returns a vast majority of the profits back to JSP.
The agreement itself is up for renewal in March of 2019, I don't know what Art said to the folks at JSP that got them to sign such a one sided deal in 2004 and then renew it in 2014 but the facts have changed materially:
The debt load and bad business decisions have created a public entity (LCI) that's unlikely to generate significant positive returns – thus the option value of taking shares over cash is much less enticing.
The architect of the deal has been fired.
There are multiple DMF's on file for levothyroxine and at least one Indian generic company publicly stating that their launch is eminent.
JSP HAS ALREADY FORMED A VENTURE WITH GEMINI LABS (owned by Amneal) TO MARKET LEVOTHYROXINE.
Its not impossible that JSP will continue to work with LCI – but if you think the deal will be similar to the old one you are betting on the good folks at JSP being stupid.  I don't think they are and the Gemini deal proves it.
Disclosure: I am/we are short LCI.
Additional disclosure: I am/we are short LCI. All information for this article was derived from publicly available information. Investors are encouraged to conduct their own due diligence into these factors. Additional disclosure: This article represents the opinion of the author as of the date of this article. The information set forth in this article does not constitute a recommendation to buy or sell any security. This article contains certain "forward-looking statements," which may be identified by the use of such words as "believe," "expect," "anticipate," "should," "planned," "estimated," "potential," "outlook," "forecast," "plan" and other similar terms. All are subject to various factors, any or all of which could cause actual events to differ materially from projected events. This article is based upon information reasonably available to the author and obtained from sources the author believes to be reliable; however, such information and sources cannot be guaranteed as to their accuracy or completeness. The author makes no representation as to the accuracy or completeness of the information set forth in this article and undertakes no duty to update its contents. The author may also cover his/her short position at any point in time without providing notice. The author encourages all readers to do their own due diligence.