Don't Miss Out On The Best Investment Deal Of 2021
Please Note: Blog posts are not selected, edited or screened by Seeking Alpha editors.
Summary
Dividend Kings never stops improving, including our valuable tools that help you find the best quality blue-chips for any given need in all market and economic conditions.
In this video blog, I walk you through how to use the new DK Safety & Quality tool – the fastest way to find the highest-quality companies for your needs.
We're planning exciting and extremely valuable upgrades in 2021 and beyond. That includes the DK Pro super-premium research terminal, which all existing members will get a free upgrade to.
To help fund this exciting growth and improvement, we're raising our price by $50 per year on March 1. Again though, existing members always pay their original price as long as they stick with us.
Time is running out to lock in the best investment deal of 2021. As our very satisfied members will tell you, the expertise and tools we offer can make you a fortune and potentially help you achieve the rich retirement you deserve.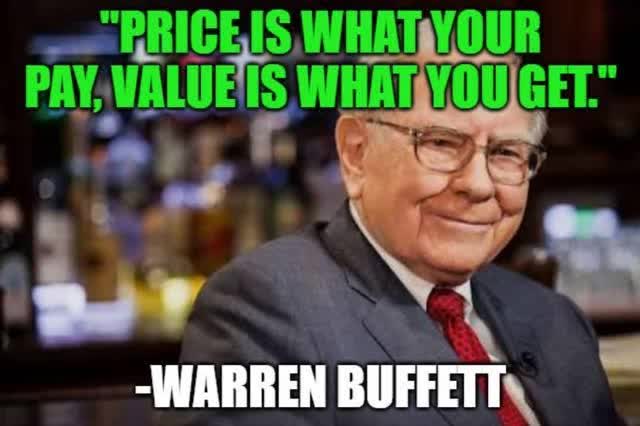 The team at Dividend Kings is always working to improve our customer service and the value of our tools.
This includes welcoming new team members to our ranks, such as Stephen Hester (Seeking Alpha's Williams Equity Research). He brings specific expertise in maximizing safe income through options, preferred shares, closed-end funds (CEFs), and business development companies (BDCs).
We're also adding support staff at a rapid rate, including David Goldschmidt – the man who literally built Seeking Alpha's entire customer service department. He knows how all its tools integrate with Marketplace services, so he's a great resource we're proud to have onboard.
And of course, we're adding new features to our steadily improving tools, such as a special video tutorial designed to show you how to use our newest one.
Check it out right here.
                 The DK Safety & Quality Tool

The Safety & Quality Tool described in the previous video is updated every morning, as well as after the market close. Showing exactly how much we really do listen to the feedback we get, we created it at the request of members for an easy way to compare companies:
In the same sector

In the same industry

Across sectors

With the same ratings (e.g., blue-chips, SWANs, Super SWANs, Ultra SWANs)
To make it even easier, the tool is color-coded per DK valuation ratings, so that:
Green = potential good buy or better

Blue = potential reasonable buy

Yellow = hold

Red = potential trim/sell (33%+ overvalued and in a bubble).
If that sounds like a lot of options regardless, I'll refer you back to the video. I make sure to walk you through how to make an easily editable copy of this tool that can be sorted by:
Sector

Yield

Valuation

Safety score

Safety rating

Long-term dependability score

Long-term dependability rating

Overall quality

MSCI ESG Risk score

Morningstar/Sustainalytics ESG risk score.
I also explain how we calculate each score and what they mean. Here's an example using Dividend Champion 12/12 Ultra SWAN Enbridge (ENB):
The Dividend Kings Safety Model is based on 58 safety metrics. Each one was selected due to empirical data showing strong correlations with bond defaults, bankruptcies, corporate fraud, and of course, dividend cuts over time.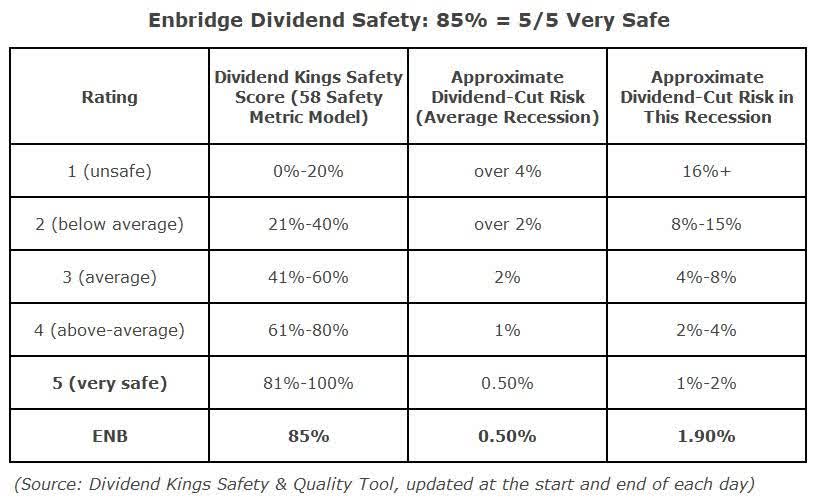 While not every metric applies to all companies, industries, or sectors, our proprietary weighting of those that do allows us to predict dividend-cut risk with incredible accuracy.
How do we know our safety scores are accurate? Because they've been proven effective during the two worst recessions of the last 75 years. Plus:
They're based on historical dividend cuts during every recession since 1945.

Recessionary dividend-cut risk is scaled based on blue-chip economist consensus estimates of how bad any given recession will be relative to the average since 1945 (1.4% peak GDP decline).

Our safety model predicted that about three out of the 165 Phoenix-list blue-chips would cut their dividends during the Great Recession… Four of them actually did.

In the pandemic, it predicted that fate for three… Just one of them has.
Oh, and for comparison's sake, the S&P 500 saw 25% of its dividend-paying stocks cut their payouts in 2008. Incidentally, that percentage is precisely how much we beat the market by that year.
Now in 2020, the S&P 500's dividends are down 1%, while our Phoenix watchlists' are up almost 8%!
So, to sum it up… The two worst recessions in 75 years predicted six Phoenix dividend cuts and saw only five. In short, the ultimate baptism by fire has vindicated our safety and quality model.
That's why I'm entrusting 100% of my life savings to this proven prototype.
Enbridge Long-Term Dependability: 88% = 4/4 Exceptional
| | | | |
| --- | --- | --- | --- |
| Company | DK Long-Term Dependability Score | Interpretation | Points |
| S&P 500/industry average | 57% | Average dependability | 2 |
| Non-dependable companies | 31% or below | Poor dependability | 1 |
| Relatively dependable Companies | 32%-69% | Below to above-average dependability | 2 |
| Very dependable companies | 70%-80% | Very dependable | 3 |
| Exceptionally dependable companies | 81% or higher | Exceptional dependability | 4 |
| ENB | 88% | Exceptional dependability | 4 |
(Source: Dividend Kings Safety & Quality Tool, updated at the start and end of each day)
Our four-point long-term dependability rating takes into account:
Dividend/balance sheet safety

Management quality (capital allocation over time)

Business model (moat and stability)

Dividend track record (for dividend-paying companies)

Long-term analyst consensus growth forecasts (from FAST Graphs, Ycharts, Reuters', and FactSet Research Terminal)

ESG scores and trends from MSCI and Morningstar/Sustainalytics when available

Whether or not a company is speculative for either short-term or permanent reasons

Whether or not a company's 10- and 15-year rolling and overall long-term returns have historically beaten the S&P 500 (a Ben Graham test of quality).
Enbridge Overall Quality: 86% = 12/12 Ultra SWAN
| | | |
| --- | --- | --- |
| ENB | Final Score | Rating |
| Safety | 83% | 5 |
| Business Model | 80% | 3 |
| Dependability | 88% | 4 |
| Total | 86% | 12 (Ultra SWAN) |
(Source: Dividend Kings Safety & Quality Tool, updated at the start and end of each day)
After considering dividend safety and long-term dependability, there is one final piece of the quality puzzle that needs to be addressed. And that would be the business model itself.
I consider "profitability" to be based on net margins, operating margin returns on assets, equity, and capital. (It's also important to know that, for certain industries like REITs and midstream, the asset base and cost of capital determines whether a company has a narrow, wide, or no moat at all.)
In which case, Enbridge has:
A three-point business model score based on its stability of its profitability versus its peers over time (i.e., moatiness)

Average profitability in the top 25% of peers (i.e., a wide moat)
All told, our quality score includes nearly 100 fundamental metrics pertaining to dividend safety, long-term dependability, and total returns.
Every metric was selected based on:
Decades of empirical data

Studies from leading research universities (such as Princeton)

The fundamentals considered most important by the greatest investors in history

7 rating agencies (combining quantitative and qualitative analysis just as Ben Graham recommended)

Factors that blue-chip economists and analyst firms consider most closely correlated to a company's long-term success.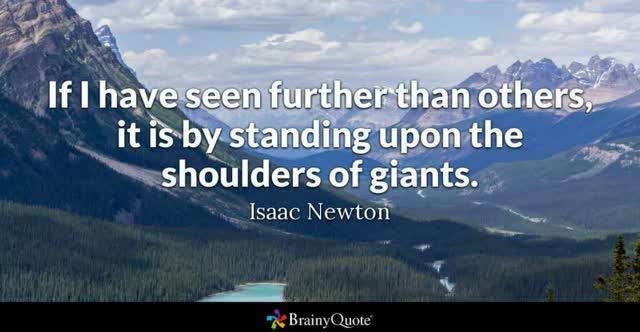 Our goal is to ensure we see fundamental deterioration coming before dividends get cut or, in a worst-case scenario, a company goes bankrupt.
After all, even dividend aristocrats can fail. Just ask GE or CTL investors.
And even dividend aristocrats can go bankrupt. Just ask Kmart or Winn-Dixie investors.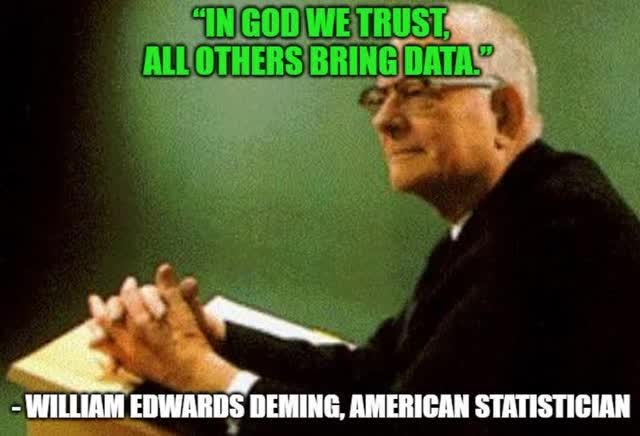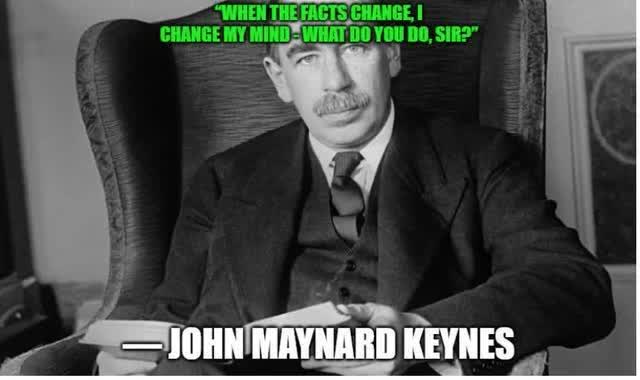 There are no sacred cows in the Dividend Kings universe. Where the fundamentals lead, we always follow.
That's the essence of financial science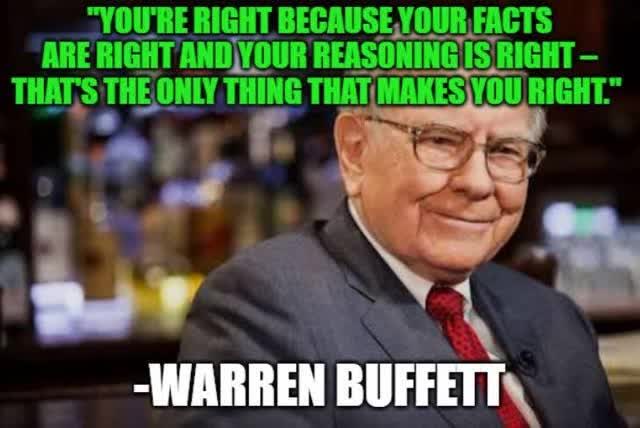 Our dedication to the highest-quality tools, best customer service, and time tested and highly profitable long-term investment strategy is why all of our model and real-money portfolios have been beating their benchmarks since inception.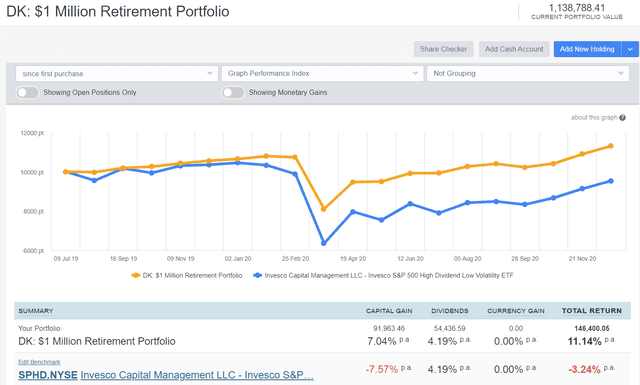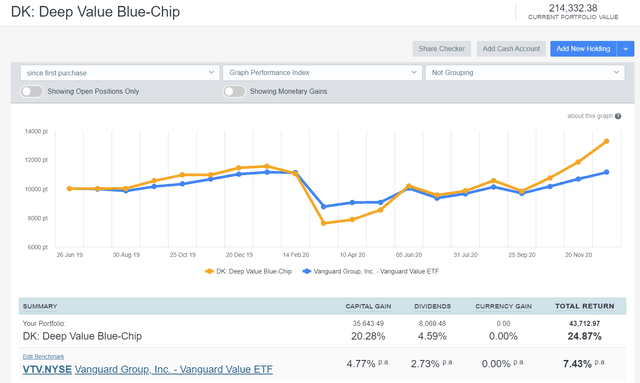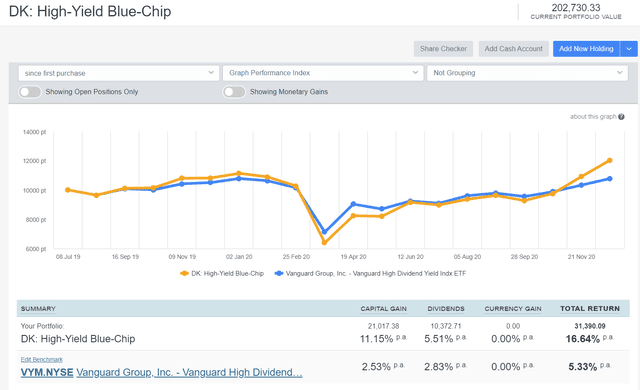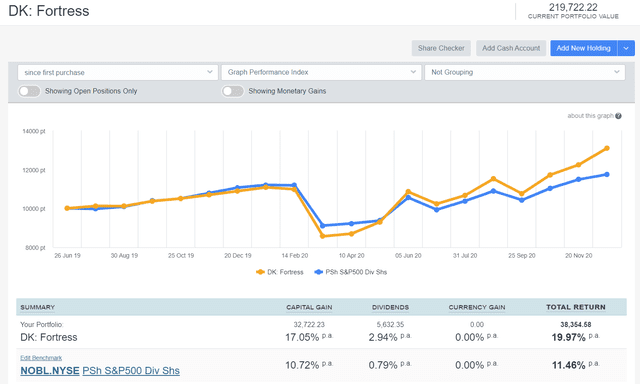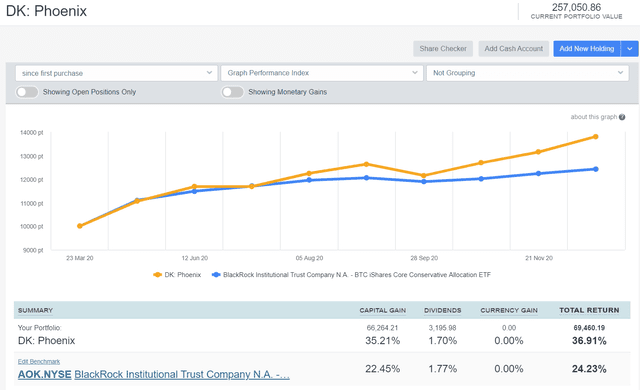 (Source: Sharesight)
Our 100% real-money Video Phoenix portfolio is also doing incredibly well since it launched in June, outperforming both the S&P 500 and dividend aristocrats by 80%.
Consider my real-money investments into every single Daily Blue-Chip Deal Video recommendation: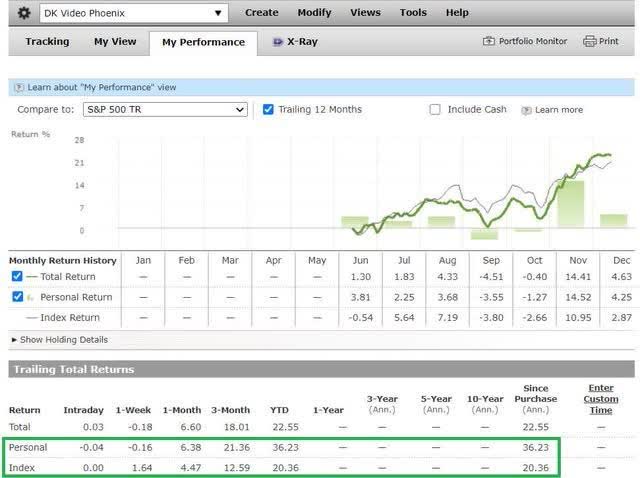 (Source: Morningstar, showing Dividend Aristocrats up 19.1% since June 22)
This dedication to sound long-term strategies, wonderful tools, and excellent customer service is why our member satisfaction is 92% – among the best on Seeking Alpha.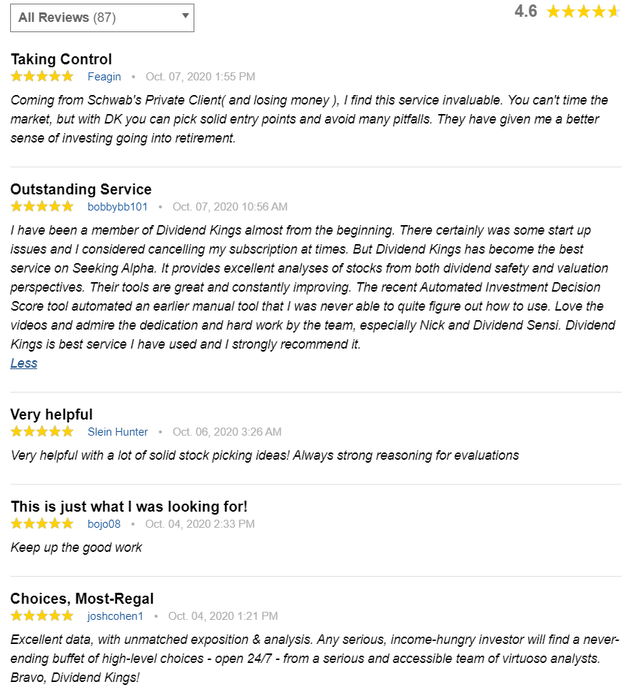 And, for the record, the Dividend Kings team has big plans for 2021 and beyond…
Exciting Improvements You Won't Want to Miss
In 2021, we'll be upgrading our Research Terminal with:
14 new metrics, including historical short, long-term bankruptcy and accounting fraud risk

International dividend stocks

7 new safety screening criteria in our DK screening tool for a total of 20

2 new specialty watchlists, including foreign dividend stocks.
We'll also keep expanding our back office, including extra customer service and tech support specialists.
Going forward from 2021, we plan to introduce a super-premium version of DK called DK Pro. It will be a fully automated research terminal designed for investing professionals.
Our goal is to make DK Pro the best safe income-focused tool in the world. You'll be able to type in the ticker for any U.S.-traded company and instantly get its:
Safety score and rating

Long-term dependability score and rating

Overall quality score and rating

Valuation

Long-term total return potential

Investment decision score.
Plus, you'll see how it compares to its major industry peers on all the above criteria. Basically, DK Pro will be the ultimate one-stop-shop for your investing needs.
With one click and in one minute, you'll be able to perform the same due diligence that new investors would spend 24 hours doing – assuming they even knew which fundamentals were important.
This ambitious growth plan isn't cheap. DK is already spending over $40,000 per month on our world-class investment research platform. And we're going to have to spend a lot more to improve our service in 2021 and beyond.
As such, another change does have to be made.
Price Is Going Up by $50 per year on March 1... So Lock In the Current Price and Your Free DK Pro Upgrade Now
We believe in loyalty. So all existing DK members are permanently grandfathered into their original price.
As our service improves, our price will have to steadily rise. DK Pro alone will cost us thousands of dollars per year to operate.
Yet existing DK members will always pay their original price anyway. Better yet, they'll get a free DK Pro upgrade when it comes about.
Some of our members tell us they're making their annual subscription back from our reasonable, prudent, and safe recommendations – every single week.
That's because we provide incredible value in helping you achieve your long-term financial goals. That value will only increase over time as our world-class team of safe-income experts guides you down the road to the rich retirement you deserve.
Try Dividend Kings Free for 2 Weeks, and Lock in the Incredible Value We Offer Before Our Price Goes Up $50 per year on March 1.

Dividend Kings helps you determine the best safe dividend stocks to buy via our Safety & Quality Tool, Automated Investment Decision Tool, and Research Terminal.
Membership also includes:
Our company screening tool

Access to our 5 model portfolios

Daily Blue-Chip Deal Videos

50% discount to iREIT

50 exclusive articles per month

Our weekly podcast

20% discount to FAST Graphs

Real-time chatroom support

Exclusive daily updates to all my retirement portfolio trades

Access to numerous valuable investing tools.
Click here for a two-week free trial so we can help you achieve your financial goals… all while sleeping well at night in all market and economic conditions.
Analyst's Disclosure: I am/we are long ENB.
Dividend Kings own ENB in our portfolios.
Seeking Alpha's Disclosure: Past performance is no guarantee of future results. No recommendation or advice is being given as to whether any investment is suitable for a particular investor. Any views or opinions expressed above may not reflect those of Seeking Alpha as a whole. Seeking Alpha is not a licensed securities dealer, broker or US investment adviser or investment bank. Our analysts are third party authors that include both professional investors and individual investors who may not be licensed or certified by any institute or regulatory body.