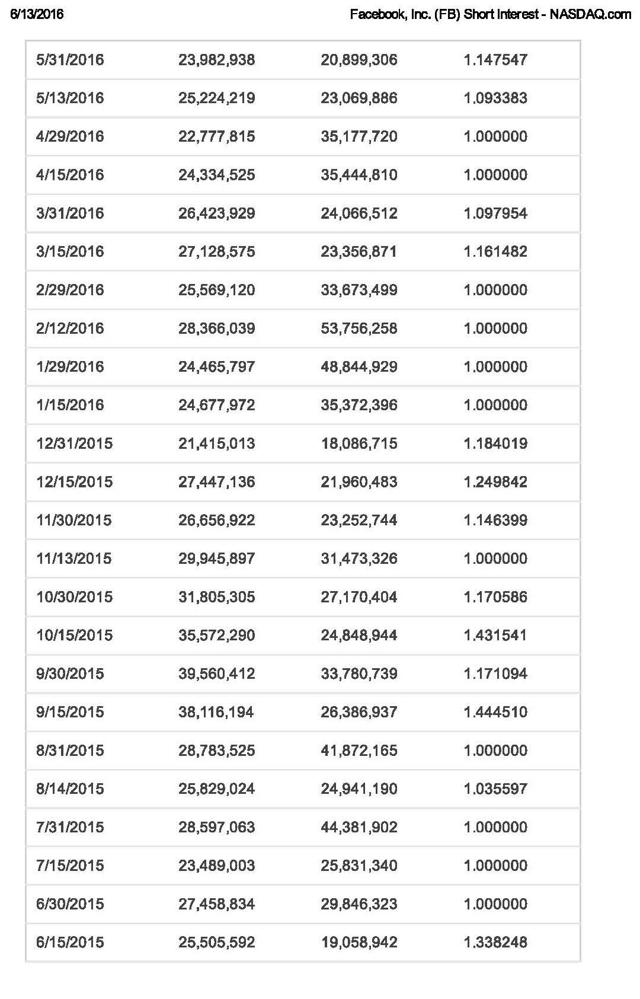 Andrew Left's short call on Facebook (FB) offers a tremendous buying opportunity for smart, level-headed investors.
One has to question the sanity of traders who sell stock based on sensational news stories.
What is Andrew Left's actual short position? Why did he not disclose this? Is it really all that substantial or is Left counting on stock market barkers to shout and move the price in his favour.
I encourage investors to go to NASDAQ and look at the short interest facts. There they will find no substantial change in the short interest of Facebook in the past few months.
http://www.nasdaq.com/symbol/fb/short-interest#ixzz4BTogexiY