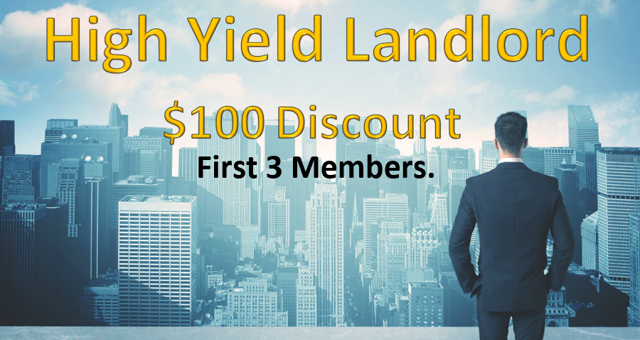 Before we go into today's article, I wanted to remind you that we have one discounted spot left for High Yield Landlord as part of our Memorial Day Sale. The High Yield Landlord membership normally costs $599.
At that price it provides far more value than it costs; and this is why we are the fastest growing service on Seeking Alpha with over 500 members and a perfect 5/5 rating.
Ending Very Soon - you have the opportunity to lock in the heavily discounted price of $499/year - $100 off the regular rate.
If you ever thought about joining us, don't procrastinate. This is the last discounted spot that we offer as part of our Memorial Day Sale. With the 2-week free trial, you have everything to gain and nothing to lose in joining us today before we hike the rate.

===
I Used to Laugh At Gold, Now I Buy Gold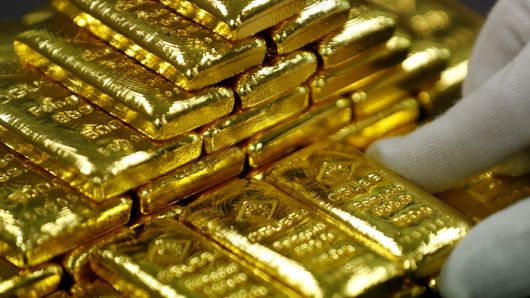 As a professional REIT analyst and real estate investor; I rarely discuss precious metals here on Seeking Alpha. There are better authors than me to cover this topic so I generally prefer to remain silent.
However, as a former gold bear, I have a different perspective to share that may be worth hearing out. I used to be one of those who would laugh at gold – and discredit it as pure speculation. Today, my opinion is much more balanced and I have even added a small Gold (GLD) allocation to my diversified portfolio to supplement my REIT investments.
From a Buffett to a Dalio Philosophy…
Individual investors often listen to world-renowned investors for advice. Unfortunately, the advice that we get from these experts often contradict itself, and this is especially true for gold.
One one hand, you have Warren Buffett (from Berkshire Hathaway BRK.B)who teaches us that Gold is a non-productive asset that should be avoided at all cost.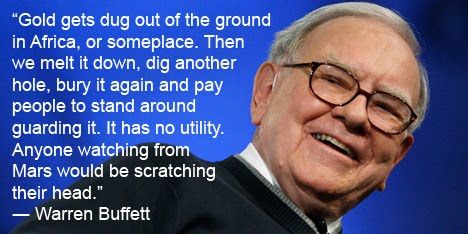 On the other hand, we have Ray Dalio (from Bridgewater Associates) who argues that gold should be an essential risk-mitigator in every portfolio.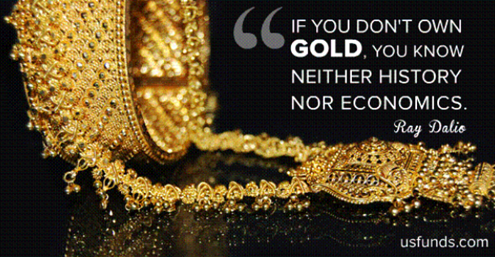 So which one is it?
Personally, I was long in the Buffett camp, but after reading more of Ray Dalio's work (and others) on Gold, I changed my mind and now allocate a small ~5% exposure to gold within my diversified portfolio.
I continue to strongly believe in the Buffett philosophy of investing the great majority of a portfolio into productive assets (including REITs); but at the same time, we do not know what the future holds, so investors should remain hedged against all possible outcomes. When I say "all", I really mean all; and therefore, a small allocation to precious metals is justified.
I used to laugh at gold… Now I buy gold.... Here are five main reasons why:
#1. Heavily Leveraged Economy and Misallocated Capital:
As a result of over a decade of quantitative easing and artificially low interest rates from the Federal Reserve, household, corporate, and government debt levels have spiked to new record highs.
This has created a bubble-like economy where growth and profits have been juiced by applying excessive amounts of cheap capital while discouraging savings. As a result of this environment – which has pushed asset valuations ever higher – investors have had to allocate capital to increasingly risky assets in order to maintain their previous levels of profitability. In the process, economic calculation has been disrupted due to market-level capital costs and consumer demand being artificially tampered with by government/central bank planners. The result is a fragile economy and capital market that is highly sensitive to even modest interest rate changes.
This flimsy state of affairs was displayed during the stock market declines in the fourth quarter of 2018 as the Fed's tightening and interest rate raising approach spooked investors. This shows that the Fed is in a tough spot: interest rates cannot be cut too much at this point without pushing the economy into a further overleveraged state, resulting in possibly too much malinvestment, overheating, and eventual collapse similar to 2008; at the same time, however, interest rates cannot be raised too much without causing a crash due to the vast amount of heavily leveraged capital that has been allocated based on the current low interest rates.
#2. The Ultimate "Moat" in Money
The long-term impacts of these untested monetary policies are highly uncertain and could very possibly lead to more mal-investment and an eventual meltdown in some of today's biggest fiat currencies.
Backed by millennia as the premier form of money and a stable store of wealth, gold has – to borrow a term from Warren Buffett – perhaps the ultimate "moat" protecting their intrinsic value over the long term, and have proven to be an ideal safe-haven asset during times of monetary uncertainty.
#3. Geopolitics and Rising Risk of Larger Conflicts
With the ongoing tensions between the US and international rivals Russia, Iran, Syria, China, and North Korea, there are plenty of factors that could potentially combine to significantly disrupt the global economy at any time. The US could eventually play a more aggressive military role in Syria, thereby putting it into direct confrontation with Russia. Its sanctions on Iran could very likely lead to a major war in the Middle East. Its trade wars with China, Canada, and Europe could eventually lead to global economic recession or even an actual war, and its recently renewed relations with North Korea have hit a bump and could turn further south at any moment.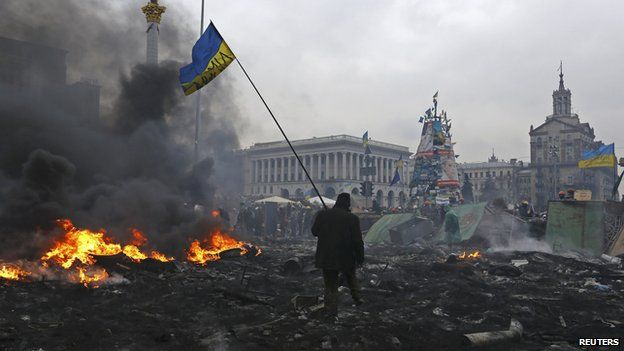 Forget Brexit, we also have Russia invading countries in Europe right at this moment with an on-going war in Ukraine – right at the border of the European Union. History has proven that precious metals are second to none when it comes to safe-haven assets in uncertain times.
#4. Opportune Supply and Demand Dynamics
The drop in gold prices off of the highs seen earlier this decade has made it less economical to mine gold, resulting in both fewer mines as well shorter mine lifespans. This will inevitably lead to less gold production and possibly a supply crunch that would boost prices.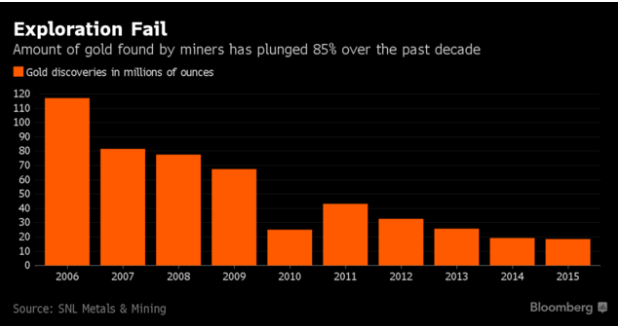 At the same time, Asian giants India and China have been accumulating large amounts of the precious metal - driving up global demand as well as laying the groundwork for future challenges to the dollar as the world's reserve currency. Indian households traditionally invest a large portion of their savings in the precious metal and also love gold jewelry. As their nation's wealth increases, so does their aggregate demand for gold. Geopolitical and economic uncertainty in China is driving their heavy demand for the metal: namely, the falling yuan and growing trade friction with major trading partners such as the United States. If the current trade war prolongs and begins taking a heavy toll on the economy, a further flight to safety might be in order.
#5. Gold is at a Decade-Low Versus the Stock Market
As the chart below indicates, the price of gold versus the value of the S&P 500 Index is around a 10-year low. This indicates that, particularly given the aforementioned tailwinds, gold is an especially attractive investment right now relative to other available options.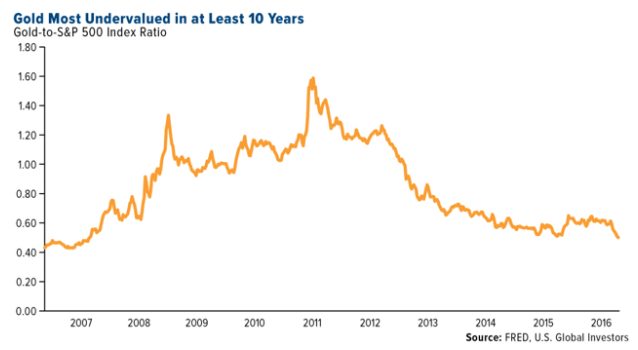 Furthermore, even as its relative price has declined significantly, equity valuations (based on the Schiller P/E ratio) have reached their second highest levels in modern history - despite the significant uncertainty.
High Yield Landlord: Diversify to Hedge ALL Outcomes
Due to all these factors, we believe that investors should seek wide diversification to hedge against all outcomes. In the near term, we believe that the Federal Reserve will be forced to keep interest rates close to their current levels. However, if/when a global recession hits and/or mal-investment reaches a point that leads to a bursting of the bubble and a meltdown in the United States, the Federal Reserve will likely have to return to quantitative easing and cutting interest rates once again.
The long-term impacts of these actions are uncertain and scary if you ask me. Diversifying into precious metals is an insurance against a Black Swan and a risk-mitigator in a well-diversified portfolio. We do not know what the future holds, but we are smart enough to recognize this limitation and prepare for all possibilities.
Coming from a real estate background, I like to invest in anything that is "real" and tangible. This includes:
Real Estate Investment Trusts
Master Limited Partnerships
Infrastructure
Energy
Precious Metals
Mines...
These alternative assets have historically allowed investors to boost portfolio returns while reducing risk. Still, 20 years ago, most investors would ignore real assets, but now they are rapidly becoming the biggest component of institution's portfolios: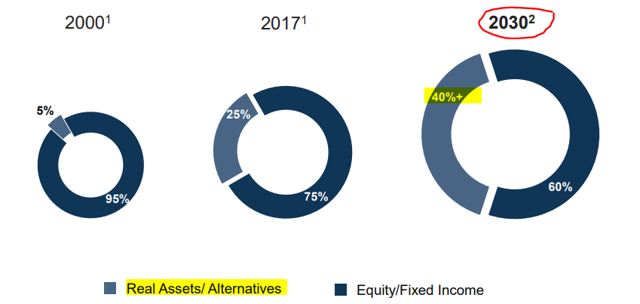 Precious metals are just one out of five "real assets" that we recommend in our latest Market Update to members of High Yield Landlord:
#1 - Increase Exposure to...
Exclusive to members: start your 2-week free trial
#2 - Diversify into...
Exclusive to members: start your 2-week free trial
#3 - Reduce Exposure to...
Exclusive to members: start your 2-week free trial
#4 - Mitigate Risks By...
Exclusive to members: start your 2-week free trial
#3 - Boost Income Through...
Exclusive to members: start your 2-week free trial
What happens next is uncertain…
… but High Yield Landlord is here to help guide you through whatever lies ahead. More investors have joined us and follow our real asset investment strategy than ever before. Unlike most other services that focus on traditional equities/fixed income - we specialize in the alternative assets that will outperform in the decades ahead.
To get access to our Full "Plan of Action" to profit from the current market environment as well as all our "Top Ideas" and also every past recommendation "High Yield Landlord" has ever made; join us today for a no-obligation 2-week free trial:

More than 100 new members joined us in the past 3 months alone! If you are still sitting on the sidelines, NOW is your time to act while our SALE is on!
With the $100 discount, you are joining a community of nearly 500 real estate investors at a deeply discounted rate! One Spot Left. We will remove the Sale tomorrow.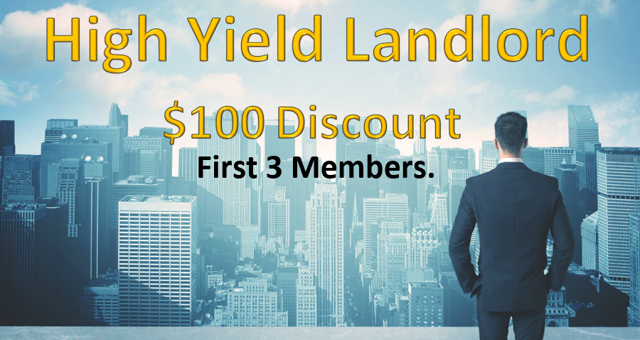 High Yield Landlord: The Best Rated Service on Seeking Alpha
Based on member reviews, we are the #1 rated service on Seeking Alpha with 70 five-star reviews. You can read all our reviews by CLICKING HERE, but here are a few recent ones:




You can check out all our 70 reviews to see that these are not exceptions. Simply click "SIGN UP" to visit our landing page and learn more about how our service can help you become a better real estate investor.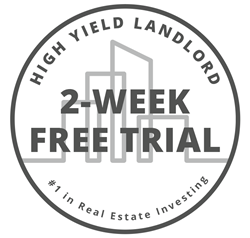 Our prices will increase soon but all members who sign up now are grandfathered for life at today's discounted membership rate. If you are looking to expand your real estate investments in 2019, take action now and lock in the current rate while you still can!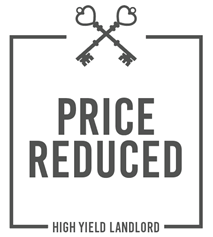 Sincerely,
Jussi Askola
Disclosure: I am/we are long ALL STOCKS IN CORE PORTFOLIO + British Land, Big Yellow, Dic Asset.