It has been a bumpy ride, to say the least, to be an investor in drug giant VRX.

In just a year the stock has fallen from around 28 dollars to 11 Dollars. And that's not ALL, in just 2 years time this stock has fallen around 95% from 260 dollars to 11 dollars. What does this mean? Is it all over for the company and the shareholders? Debt is around 28 Billion following the 2 latest assets sales.
This company is not gonna turnaround in a few month. It takes time with this debt. However new products is being launched and should boost sales from 2018 - 2020. This will also boost the company profit going forward.
Siliq, AAdyi and Vyzulta (vesneo) are all expecting to be launched doing 2017 / 2018. Xifaxan is also expected to attributed further with a bigger salesforce rolled out.
If you look at the Companys income statement and balancesheet, you will see that the company still earns enough money to service it debt and to pay down debt. Its not in risk of default. The lose it had in 2016 on a GAAP niveau is caused by writedown on Goodwill and Amortization of finite-lived intangible assets.
Last year:
Goodwill impairment was 1.077 Billion Dollars.
Write downs on Amortization of finite-lived intangible assets was 2.673 Billion Dollars.
A total impairment of 3.750 Billion Dollars.
Interest expense was 1.828 Billion last year.
Net income (loss) was 2.408 Billion last year.
So its not a problem to service the Debt, and without the writedown, the company made a profit of 1.342 Billion last year.
The writedown is expected to fall in the coming years, but I don't see profit on the books before 2018 and 2019. Then the growth will speed up, and debt will also be lower.
Here is the numbers i expect for the coming years.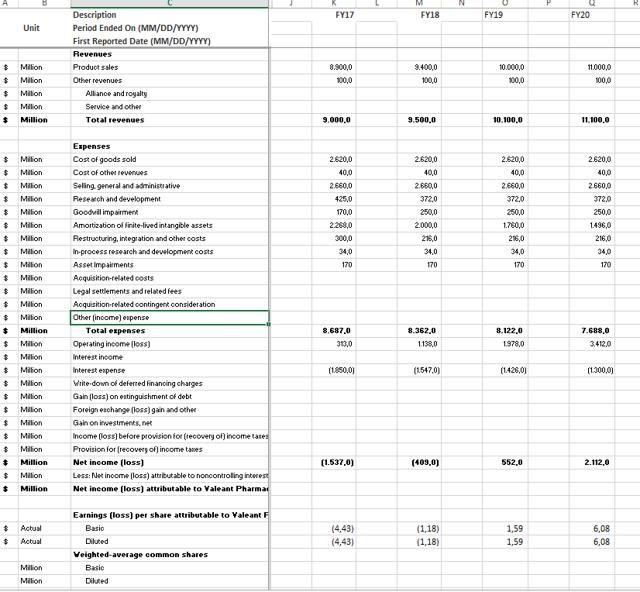 So the turn around on GAAP will come during 2018.
Don't expect this to turn around before H2 2017. Here i think about the stock. I don`t think that the q1 2017 numbers will be that great.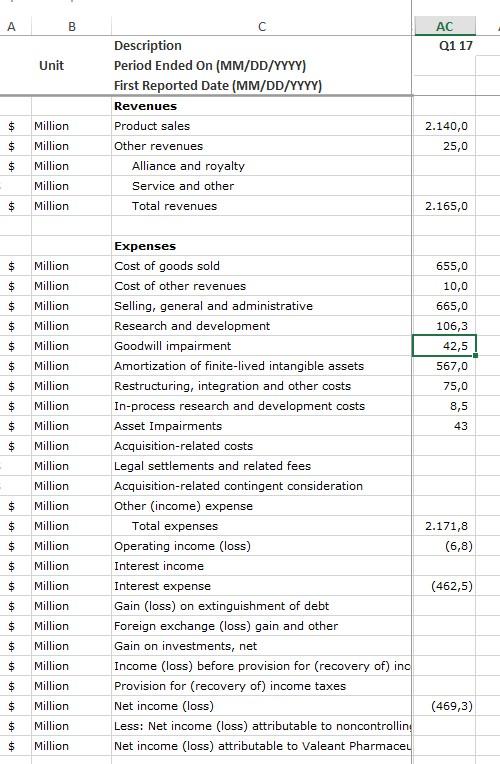 I expect GAAP earnings (loss) per share - diluted (1,34)
I expect Adjusted earnings per share non-GAAP - diluted 0,74
The real turnaround on the balance sheet will come when sales is boosted (10 billion+), debt is around or below 25 billion and write downs on Amortization of finite-lived intangible assets has gone down. All this i believe will happen in the next few years, and then i truly believe VRX could and will double, triple and more, but it takes patience.
I will watch every q closely from now on, to make sure the company stays on this path. I can wait till 2020, if I get my money back 4 times or more. Can you?
Disclosure: I am long VRX with 2850 shares avg. 14.80
I wrote this article myself, and its my first, so bear with me. I will have some more in depth in my next article.
Supporting Documents
Disclosure: I am/we are long VRX.