After a disappointing 2016 for Starbucks investors, there is plenty of hope for those who are patient.
Five-year plan expects global revenue to grow 10%, EPS by 10-15%.
What will Starbucks have to do to support this belief so shareholders are rewarded?
By 2021, Starbucks will have opened approximately 12,000 new stores around the globe to a total of 37,000 stores and all eyes are on China. Furthermore, of those 12,000 new stores, Starbucks remains focused on opening 5,000 in China and expects the market will eventually eclipse that of the United States.
According to McKinsey & Company, roughly 75% of China's urban population will be considered middle class (households earning $9,000 - $34,000 per year). To put things into perspective, just 17 years ago only 4% of China's urban population was considered middle class. As China's population continues to grow we can expect to see more than 500 million citizens breaking into the middle class and being able to afford the Starbucks experience.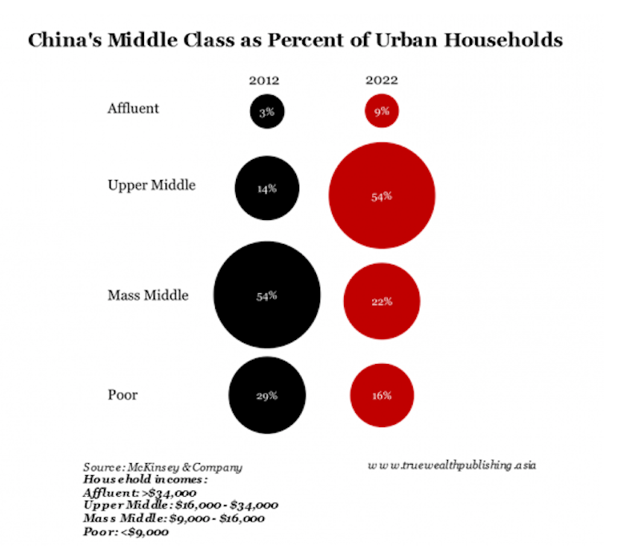 Generation change and rising prosperity among younger consumers will also drive growth. The younger generation has embraced the brand and some of the company's most "innovative, efficient and profitable stores producing record revenue and strong same-store sales growth in FY16." I think the younger generation in China is happy to embrace such a powerful, Western brand like Starbucks because it makes them feel more cosmopolitan and globally connected.
However, global political and economic volatility and instability cannot be overlooked. Whether or not one agrees with this rhetoric, 2016 proved to be the year of anti-establishment and anti-institution which has put many global investors on edge. Starbucks also openly admits that its extremely vulnerable to fluctuating commodity prices and spends an extraordinary amount on coffee beans, milk, and sugar. However, a strong and appreciating US dollar can incentivize foreign commodity producers to increase output.
While concerns do exist, what people seem to not be too concerned about is the rising prices burdening the consumer. Starbucks continues to raise the prices on the various beverages sold by as much as $.30, but customers do not seem to be balking and consequently sales have consistently risen.

Starbucks is a valuable position for patient, growth and income investors and one should look to the recent quarterly dividend increase by 25% to 25 cents per share, or 1% annualized, as a glimpse of what to expect in the coming years. In conclusion, Starbucks is a global, luxury brand that is aggressively trying to expand and tap into new markets. There is certainly more room for growth in the beverage industry and less competition when it comes to economies of scale, giving Starbucks the upper hand in the industry.
Disclosure: I am/we are long SBUX.