Thesis For Bristol-Myers Squibb Company (NYSE:BMY)
Opdivo 2020 sales will reach some $7bln annually by 2020, bringing BMY EPS to $4.25 by 2020 (PE 13.3), bringing EPS compounded annual growth 2016-2020 to 14%.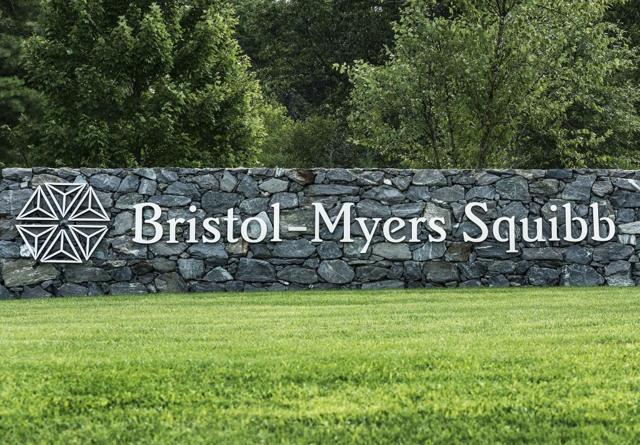 Under conservative set of assumptions, existing pipeline is worth circa $60 per share in NPV whilst pipeline is worth circa $10 of NPV per share, bringing total NPV per share to $70.
The medium term Opdivo potential for first line L1 treatment of NSCLC as part of IO-IO combo (Opdivo + Yervoy) remains intact with the result of CM-227 study expected by end-2017.
Furthermore, BMY's leading immuno-oncology portfolio in L2 (2nd level) treatment of NSCLC, renal cell carcinoma, melanoma, Hodgkin's lymphoma and potential IO/IO combinations support BMY's leading position in IO.
BMY continues to invest heavily in R&D with annual R&D opex spend of critical $5bln. This is equivalent to annual profits. It is reasonable to assume that high R&D investment levels will over long-term result in medical breakthroughs and product successes.
Valuation Scenarios
Bull case - $80
BMY's IO-IO combo in NSCLC becomes a standard of care. Opdivo peak sales at $15bln. Strong Eliquis sales
Base case - $60-$70
2016-2020 EPS +14%. IO-IO combo proves a success. Opdivo peak sales at $15bln.
Bear case - $50
IO-IO combo misses endpoints. Competitors move aggressively on price for Opdivo competitor drugs with equivalent therapeutic outcomes. (PS. Current pricing of Opdivo for melanoma is staggering $143,000 annually.)
Competitive Landscape
Q&A behind the share price fall
Why did the share price fall so much?
Opdivo failure was a significant set-back to BMY and the market as analysts were pricing in $3bln-$5bln of annual Opdivo sales on the back of L1 NSCLC therapy. These L1 sales had to be removed and Opdivo annual sales by 2020 are now projected at some $7bln. Furthermore, Opdivo ceded market share in L2 NSCLC theory to Keytruda (by Merck) as Merck has shown success in similar study (KN-24), more on this below. Thirdly, street is likely doubting Opdivo's efficacy in L1 NSCLC as part of IO/IO combo such as Opdivo + Yervoy, the result of which will be published by end-2017 (CM-227 study).
Does failed CM-026 study limit the potential of Opdivo as L1 treatment in IO-IO combo?
Scientifically, failed CM-026 study does not impact likelihood of success of ongoing CM-227 study (Opdivo + Yervoy) as the studies are testing for different outcomes. The Opdivo + Yervoy combo data presented in CM-012 study is in strong indication that combo will be shown to be beat chemo as L1 therapy as stands a good chance of becoming a standard of care for L1 front-line NSCLC treatment.
What happened in CM-026 study?
The thesis is that BMY set the PD-L1 expression levels threshold to very low level of 5%. The strategy was to make Opdivo was widely available as possible through broad prescription. However, this has backfired as Opdivo was unable to show improved efficacy vs standard chemotherapy as L1. PD-L1 marker appears to have a strong correlation with ability of new IO drugs to result is positive response in patients. Nobody knows exactly why this is.
How come that Merck's similar study KN-25 was a success for competitor drug Keytruda?
Competitor's Merck study KN-24 for equivalent drug Keytruda for L1 treatment of NSCLC was a success due to PD-L1 expression level threshold set to >50% level. It should be noted that Opdivo and Keytruda are therapeutically equivalent. Opdivo study would likely have resulted in a success if BMY set PD-L1 expression level threshold at >50% level.
What is the bottom line?
MBY will not be filing for Opdivo as L1 therapy as Keytruda (Merck) will get a head start in L1 market and likely take share in L2 market, where Opdivo remains dominant today (80% market share). Best guess is that Opdivo and Keytruda will share 50/50 of the L2 market.
Why does NSCLC market matters?
Because it is one of the largest cancer markets with annual revenue of $15bln USD. Furthermore, by succeeding in NSCLC, Opdivo has a good chance of succeeding in other tumor markets such as glioblastoma.
Revenue & EPS Outlook
Period EPS PE
Dec 2015 $2.01 28.1
Dec 2016 $2.62 21.6
Dec 2017 $3.00 18.8
Dec 2018 $3.40 16.6
Risk profile
Pharma business is inherently risky. Average drug takes $800mln and up to 10 years to bring to the market. Many compounds fail in the rigorous testing through the 3 stages of product development, either on safety grounds or efficacy. After the drug is brought to the market, the marketer has limited time to recover the initial R&D investment due to pending patent expiry (e.g. 7 years). Payers are increasingly assertive on drug pricing and will seek to contain and limit usage unless drug can demonstrate efficacy as well as value for money (e.g. NICE in the UK). Having said that, pharma has been experiencing renaissance over the last 5 years with number of scientific breakthroughs and increased number of FDA filings.
Author's opinion
BMY is a premier pharma company at the leading edge of one of the most promising field of immuno-therapy. I firmly believe that we're only at the early innings of scientific potential in medical science. Recent sharp fall in the share price offers an attractive entry point with limited downside and attractive upside. The author will start modestly adding to BMY position starting from $56.48 level with additional purchases as $5 interval in the event of further share falls.
Supporting Documents
Disclosure: I/we have no positions in any stocks mentioned, but may initiate a long position in BMY over the next 72 hours.
I wrote this article myself, and it expresses my own opinions. I am not receiving compensation for it. I have no business relationship with any company whose stock is mentioned in this article.