Pioneering Technologies Q1 Update
Please Note: Blog posts are not selected, edited or screened by Seeking Alpha editors.
Summary
On March 1st, Pioneering issued disappointing Q1 financials.
On March 2nd, America celebrated the birthday of Dr. Seuss.
Are these related ? Probably not, but if Dr. Seuss had to review the financials, he probably would have done it this way.
The original review can be found at www.grey-swan.com.

Two noteworthy things happened this week, one of them impactful to our portfolio, the other a testament to the times we live in. On March 1st, Pioneering issued Q1 financials after hours, and the results were unfortunately weaker than we might have hoped. Before the full digestion of these results could happen, we became aware that March 2nd was the birthday of Theodor Geisel, better known as Dr. Seuss. While this news usually doesn't make major headlines, what did make headlines is the fact that cancel culture had finally found Dr. Seuss, and he too was made to pay the price. While this post won't dwell on this fact, we thought that in honor of the Doc, we would go through the Pioneering results in "Seussian" fashion. It will be a shorter read, but we have no doubt it will be clear to even the youngest investor out there. Using the "Seussian" format , we will reveal whether Pioneering is still living….or dead.
The chart may yet go lower still!
Which would seem to be a bitter pill.
If one is long on shares already,
Then perhaps it's time that one holds steady.
For those who seek to join the fray,
Cheaper prices may be on the way.
While all of that may sound intense,
We don't believe we'll see 3 cents.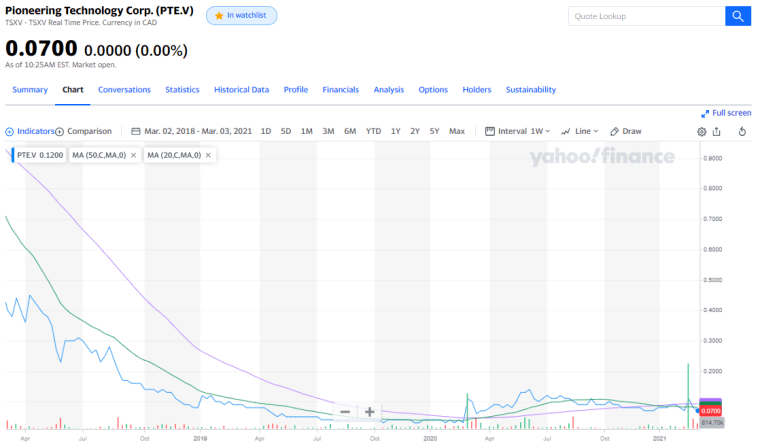 The balance sheet is somewhat worse.
As lingering COVID exerts its curse.
Without strong sales, cash has burned,
As the economy slowly turns.
We see that inventory has been growing,
The seeds of future sales it's sowing.
So while the balance sheet is not a total fright,
It is a somewhat "uglier" sight.
The key here is that without debt,
Remaining cash will sustain them yet.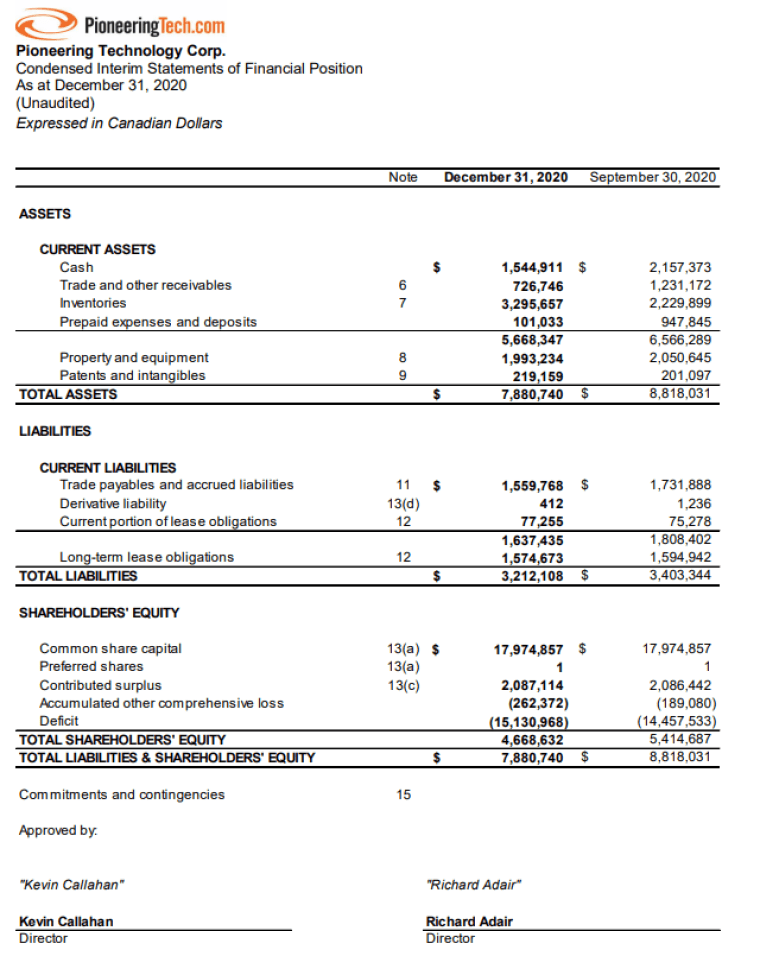 The income statement is plain ugly.
Or as the kids say, "that is fugly".
With sales in a precipitous drop,
The bleeding has of yet to stop.
Not only tariffs have caused some pain,
But increased marketing, not spent in vain.
While this quarter looks like hell,
We still believe that safety sells.
While rental rates won't go higher,
Those landlords still hate kitchen fires.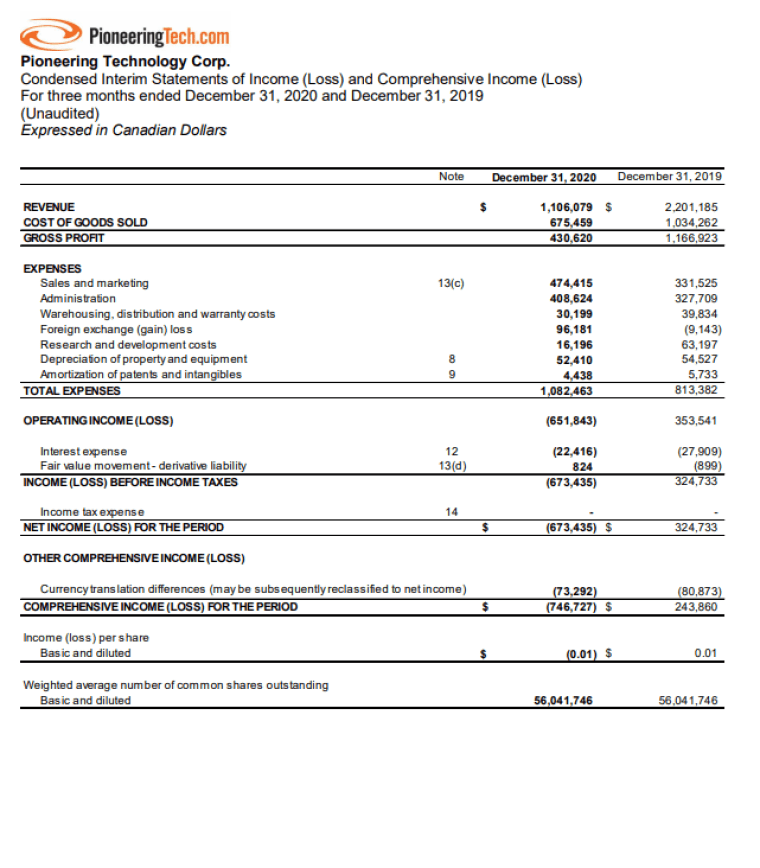 Cash flow has a similar fate.
As without earnings, it must deflate.
Within this statement, there's only one good read,
The fact that cash is bleeding….at a slightly lesser speed.
If sales don't take a higher turn,
There's precious little cash to burn.
Be that said, if sales grind higher,
Then the future won't look quite so dire.
But, rather than prognosticate,
We will all just have to wait.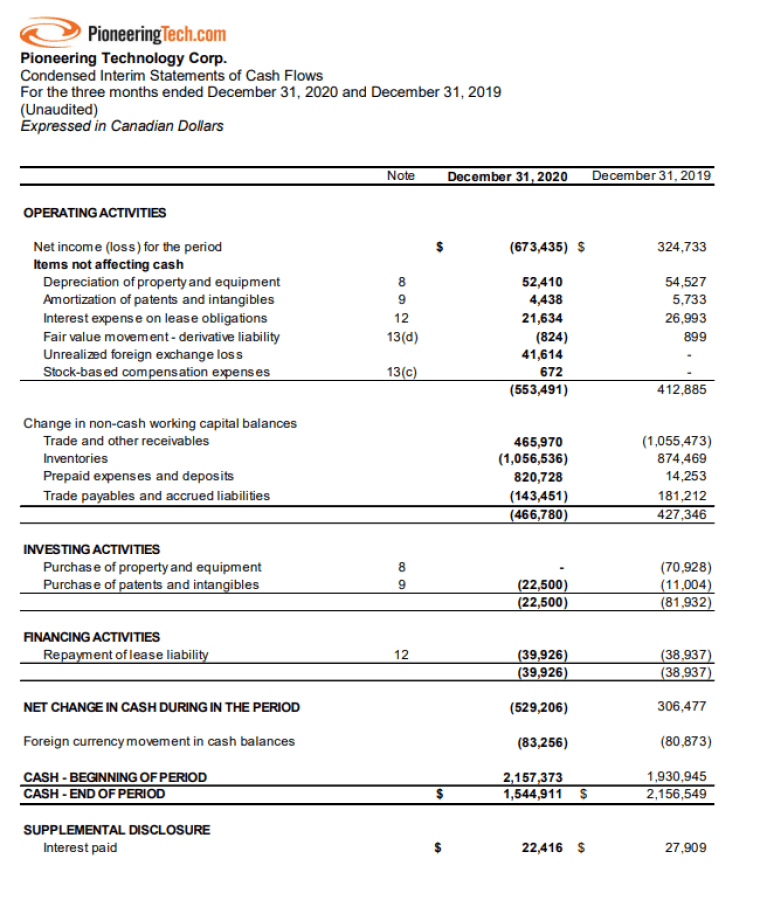 Since Q4, there's been little change.
But nonetheless, some things are strange.
One day last month, I fell off my chair:
Pioneering traded 7 MiIlion shares!
Such volume was beyond the norm,
And suggested some sort of earnings storm.
Alas, it seems, it was not to be,
And the shares have settled down, quite evenly.
Aside from that, there's not much to say,
Insiders still hold, and have not gone away.
Tariffs are still a nagging hurdle,
And sales that move like an unhurried turtle.
We hold still, as we think,
This ship is not on course to sink.
With that in mind, we should impart
This ride is not for the faint of heart.
With all small caps, there is the chance
You could lose your shirt,
And perhaps your pants.
As always, as we like to say, if you have comments, fire away!
We hope this read has struck a spark, and if so – just email Mark.
Analyst's Disclosure: I am/we are long PTEFF.
Seeking Alpha's Disclosure: Past performance is no guarantee of future results. No recommendation or advice is being given as to whether any investment is suitable for a particular investor. Any views or opinions expressed above may not reflect those of Seeking Alpha as a whole. Seeking Alpha is not a licensed securities dealer, broker or US investment adviser or investment bank. Our analysts are third party authors that include both professional investors and individual investors who may not be licensed or certified by any institute or regulatory body.