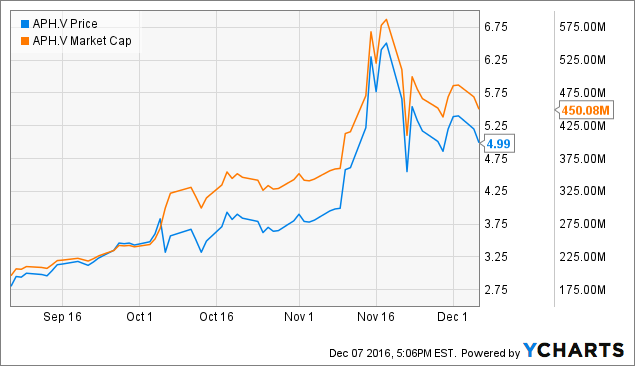 Along with the announcement today regarding their upcoming 7,500 patient study, came some more great news for Canabo Medical Inc. (OTC:CAMDF) (TSXV:CMM). Canabo entered into a private placement deal today with Aphria Inc. (OTC:APHQF) (TSXV:APH) to raise gross proceeds of $8,400,000 CAD. This is equivalent to roughly $6,349,686 USD at current foreign exchange rates...
Read the rest of the article on our site here!
Disclosure: I/we have no positions in any stocks mentioned, and no plans to initiate any positions within the next 72 hours.