Gazprom (OTCPK: OTCPK:OGZPY) wants to save gas production in 2017 at the same level as in 2016. To the best of our knowledge, from January to July this year, the company reduced gas extraction by 4.2% that is 223.1 billion cubic meters compared to the same period last year. Despite of this, gas exports to non-CIS countries increased by 5.9% (109.9 billion cubic meters). In my opinion, this plan is possible, because Gazprom is trying to increase its presence on markets, in particular Turkey.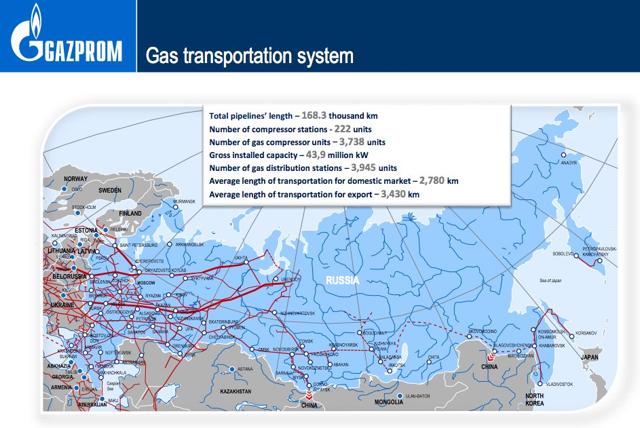 (Source: Gazprom.com)
Turkey is the best market with great possibilities for Gazprom, because this country needs additional gas volumes due to increased consumption on the domestic market. This gas supply can cover the losses Gazprom suffered due to the discounts on energy sources which the company previously introduced for Turkey. Turkey needs additional amounts of gas, but neither Azerbaijan nor Iran can increase the supply of gas to the country. In my opinion, Turkish market is very important for Russian company in terms of revenue. It is proved by the construction of the pipeline "Turkish stream" and full funding of its marine part building.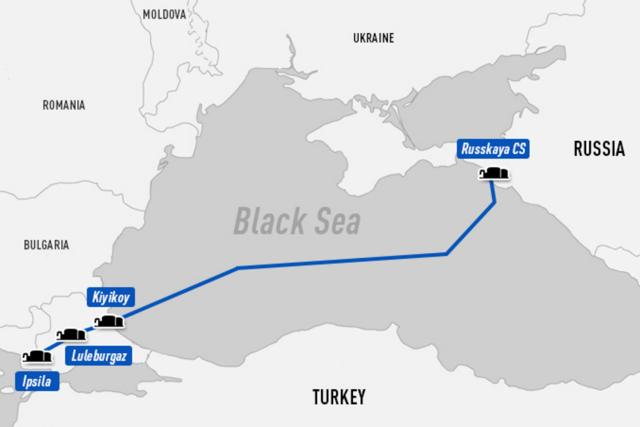 (Source: Gazprom.com)
In this context it is vital to note that Gazprom also signed a memorandum of possible cooperation with India. It should be noted that the production of its own gas is reduced in India every year, at the same time India ranks fourth in the world in terms of energy consumption. The average annual market growth rate is up by 6.33%. The gas consumption amounted to 56.5 billion cubic meters in India the last year.
" India - one of the largest economies in the world today. I am convinced, "Gazprom" and Indian companies have significant prospects of mutually beneficial cooperation in the gas sphere"- said Miller.
In my opinion, the memorandum with India is a very good strategic move, considering the loss of partners in Germany.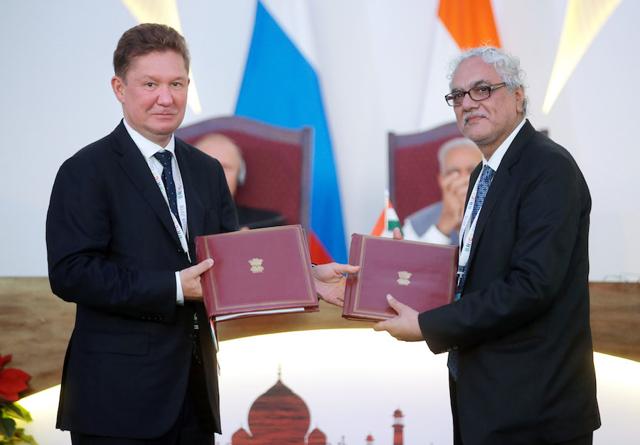 (Source: Gazprom.com)
As mentioned above, Gazprom has lost one more major partner in Germany in recent weeks. RWE has introduced its subsidiary Innogy on the Frankfurt Stock Exchange. Its initial public offering was the largest IPO in Germany over the past 16 years. Innogy's main assets are numerous wind parks and energy networks - power lines and gas pipelines. Innogy has obtained RWE's infrastructure, sources of renewable energy production, 40 thousand out of 60 thousand employees, and the former headquarters in Essen. Furthermore, the former head of RWE, Peter Terium, became the chairman of Innogy. These changes testify the fact that RWE is concentrated more on renewable energy production, which, in its turn, will have bad influence on Gazprom's business in Europe, because Germany is considered to be a role model for our continent and, besides, it is a valuable partner of the Russian company.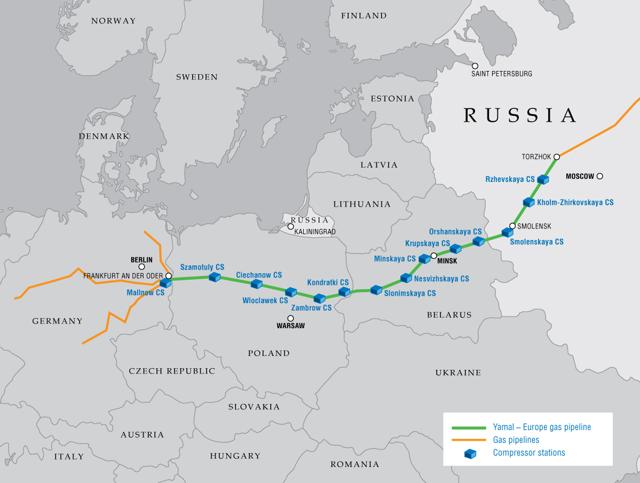 (Source: Gazprom.com)
Furthermore, the news that the additional tax burden will rise in 2017 and it is predicted to amount 170 billion rubles, does not sound optimistic. The tax increase will take place due to the fact that Gazprom is the biggest gas producer and, at the same time, owner of its gas mains. I think this is a very bad sign for the company as it is generally viewed as a dividend payer. The company does not have free money for its payments and the tax increase will only worsen the situation.
Conclusion
Unfortunately, Gazprom is facing hard times: in addition to the loss of partners and losing money due to the Turkish discounts, the company has lost its export revenues. I agree with many experts that the construction of "Power of Siberia" is behind the schedule, which in its turn increases the cost of the project. It is not good for the company as it does not have enough money at the moment. Another controversial question is whether Gazprom will agree with the European Commission or not. The consequences might be different: either more funds will appear or the company will have to pay heavy fines and, even more, to cut dividends. And of course, the important issue is the new model of "Nord Stream-2" funding, so we shall live we shall see.
So, to sum it up, Gazprom is facing difficult times and the company management has found several problems to solve. Gazprom is an important player on the European energy market so I firmly believe we should expect prices to return to old levels. In any case, I'll keep an eye on this company.
Disclosure: I/we have no positions in any stocks mentioned, and no plans to initiate any positions within the next 72 hours.
I wrote this article myself, and it expresses my own opinions. I am not receiving compensation for it (other than from Seeking Alpha). I have no business relationship with any company whose stock is mentioned in this article.