This is my first short report about Chinese Concept Stock, listed on NYSE and NASDAQ. The two main reasons to write the report are following: 1)To help foreign investors know more details about these Chinese Concept Stocks, especially during the booming period of Chinese economy with its increasing mature business environment. 2) To help investors deduce their own conclusions from these small details and assist them to make decisions.(In China, there is an old saying, people can know reality from details). 
As a Chinese, I will list the points according to the following parts:
1. JD's market status in China, especially in 2018.
2. Chinese customers' view about JD
3. Some of JD's new strategy and related influence. 
JD's market status in China -  competitor of Alibaba's Taobao, and SF express 
In China, not only in cities but also in small villages, if people can shop through internet, most of them will chose one of the two platforms, Tao Bao(Alibaba) and JD. However, in cities, especially in big cities such as Shanghai, Beijing and Shenzhen, people with higher income will prefer JD since JD will provide faster delivery speed. People can order bill in the morning, and get their goods in the afternoon, with the same delivery fee (usually free).
With JD's developed logistic facilities(including warehouse)in almost every province in China, it will have a competitive strength compare with the delivery system of Tao Bao(Cai Niao). Meanwhile JD's CEO, Liu Qiangdong is still very interested in the logistic business, and this will increase the competition between JD and SF express, one of the most successful logistic companies in China.
However, compare with Alibaba, JD still faces many huge difficulties. A small example, Alibaba's offer(usually the so called "Product Manager") in similar business lines are much more popular than JD's in university students's view, but JD's are more popular than SuNing's and other related competitors' offers.
Moreover, people will find more local and community grocery stores ( JD invested), such as Qian Dama, in Guangdong and Sichuan province. These stores sell fresh meat and vegetables to its neighbors, and unique marketing strategy of Qian Dama brings customers even in evening ( 9pm).
Chinese customers' view about JD - Faster and a little bit higher quality. 
The Chinese mainly have two perspectives about JD because of their different living environment. For the people living in village, they care more about price, not the delivery speed, however, the citizens, especially the young citizens, focus more on delivery speed. In their points of view, JD is faster, and with better quality (especially they choses buy products from "JD's own business", a self running online supermarket.
So if people want to buy something and want to get them faster, especially during Chinese New Year and other holidays, they will prefer JD.
JD's new strategy and related influence
The following strategies are what I can feel as a customer and an individual investor. 
1. JD starts its own membership strategy- like the membership of Costco, with 139RMB/year, the members will have lower price and get special coupons compare to others. This strategy will attract more long term customers.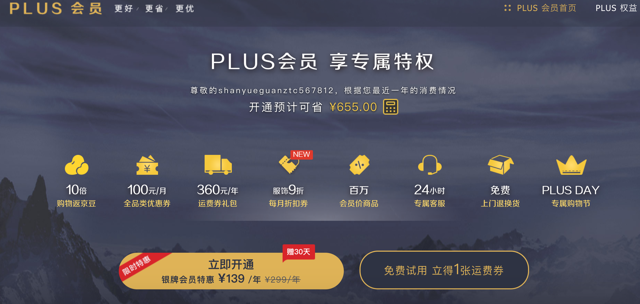 however compare with the same products ( I use some sparkling water and drinks)  in TianMao, I find the member will still cost a little bit more in JD than in Tian Mao. 
2. JD starts its unmanned delivery business (unmanned aircraft ) in Xian. In the capital of Shan Xi province,Xian, JD signs an agreement with local government, to use more unmanned aircrafts in all its local logistic system. Although in short term, the unmanned delivery can not replace couriers, the related cost can not reduce suddenly in short term, in the long run, it shows a kind of determination of JD.
The following link is one of the new report about the strategyhttp://news.163.com/17/0829/22/CT1RVPDV00014AEE.html
3. JD's fresh delivery and online sale strategy. Chinese customers are still accustomed to buying fresh food(such as fruit and meat) in local supermarkets and small local farmer markets. So until know, the fresh delivery market is the only left big cake in Chinese online sale market, JD invests huge on marketing including coupon( 30% discount in Chinese New Year Holiday) to attract people to buy these farm products through internet. And with the young people start to buy fresh on line, the revenue will increase. 
The following link shows JD's marketing information about fresh delivery and selling.  Although it is a Chinese website, investors can translate the words into English. https://chaoshi.jd.com/
4. JD's strategy relationship with Tencent will bring JD a huge opportunity. With increasing furious competition in retail and online sale fields,JD's strategy cooperation with Tencent will increase its customer value.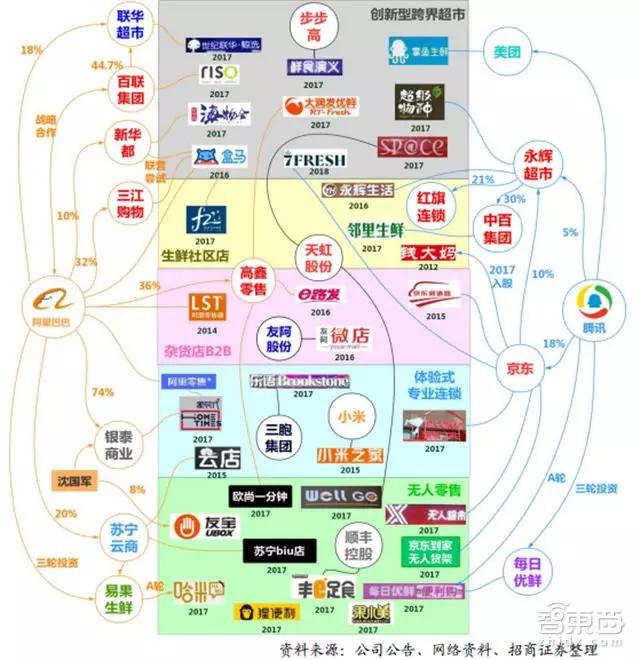 Disclosure: I/we have no positions in any stocks mentioned, but may initiate a long position in JD over the next 72 hours.
Additional disclosure: I wrote this article myself, and it expresses my own opinions. I am not receiving compensation for it (other than from Seeking Alpha). I have no business relationship with any company whose stock is mentioned in this article.Not investment advice. I am not an investment adviser.

This is my own limited points of view, to help investors know more about investment opportunities of Chinese Concept Stock.