Want to get cryptocurrency news daily? Check out our daily Bitcoin and crypto newsletter -- click here.
Fidelity Investments, one of the largest mutual fund companies in the world, now allows customers to view Bitcoin and cryptocurrency balances on its platform. This is part of the Coinbase and Fidelity integration. A big move for retail investors and hopefully pushing for further adoption in investment portfolios.   
Wall Street is warming up to cryptocurrencies. The next step is for one of the big brokerage houses to actually getting into allowing customers to buy and sell cryptocurrencies directly via their bank/investment portfolio. Then there's also the catalyst of a cryptocurrency ETF, which would quickly bring digital currencies to the forefront on the conventional investing.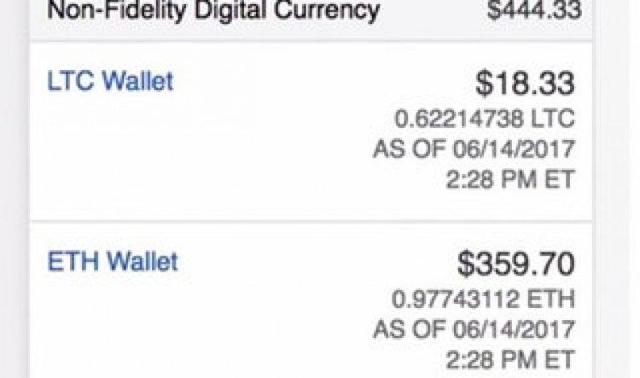 "This is an experiment in the spirit of learning what these crypto assets are like and how our customers may want to interact with them." Fidelity Labs
Fidelity hopes to learn more about cryptocurrencies and blockchain technology with the Coinbase integration. But I believe they are making a move to become the first brokerage to get into cryptocurrency trading. Fidelity has also started accepting Bitcoin payments in its cafeteria.
Disclosure: I/we have no positions in any stocks mentioned, and no plans to initiate any positions within the next 72 hours.