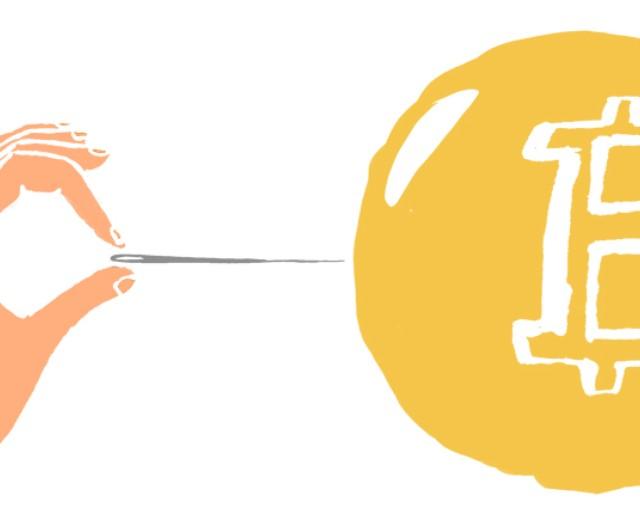 Don't forget to sign up for our Bitcoin Daily Bite - the first and only daily crypto newsletter - click here to sign up + first week is free. 
Howard Marks, the famed memo-writing investor, is warning against cryptocurrencies. Marks calls digital currencies an "unfounded fad" and even going as far as to call them a possible pyramid scheme. Change is hard, especially for Wall Street. Marks has a lot of clout given his prediction of the dotcom bubble and financial crisis. And Marks' comment, broadly, will likely be correct. Most of the coins and split-offs we're seeing won't make it. Biggest is best in crypto right now.  
The problem is that most investors and Wall Street legacies like Marks don't really understand what they're seeing.
That is, they see a lot of hype about a currency that will be a savior for third world countries and places where fiat money remains an issue. That means little to them. Then they see currency splits and forks, and that further clouds their judgment.
In terms of the upcoming split from bitcoin - or as some call a fork, despite the fact that it's a small part of the network and will be just another altcoin, it's more fear mongering. The split, however, is a positive. It's what makes bitcoin so appealing. You can have a spinoff, because it's obviously needed, or what part of the network thinks is good for the crypto market, whether it be about privacy or governance. It solves problems that would otherwise drag out and possibly cause turmoil within the network. This is an advantage of decentralized currencies and shouldn't be seen as a negative, or "another" reason bitcoin won't make it.
Bitcoin is going mainstream, and these things tend to happen quickly. The big catalyst could be banks accepting bitcoin. Much like paper money replaced gold out of necessity, bitcoin could takeover paper money. One easy way for banks to start giving validation to bitcoin is by accepting cryptocurrency as collateral.
In the end, the year-long battle to upgrade the bitcoin software has come to a head. The split is a necessary good in supporting and owning a decentralized cryptocurrency. Bitcoin will still be the bitcoin we know and love, the new split, Bitcoin Cash, will be distributed to certain bitcoin owners, but how it performs is anyone's guess - I'm guessing: not well. For public market investors, they can own the GBTC, but should realize that it's an insanely overpriced financial instrument. Investors are paying a huge premium just to own part of a trust that owns a few bitcoins. When another, ideally better, alternative launches, the premium on the Bitcoin Investment Trust $GBTC will likely shrink rather quickly.
Check out the Bitcoin Daily Bite here + get a week free trial!
Disclosure: I/we have no positions in any stocks mentioned, and no plans to initiate any positions within the next 72 hours.