Friday, August 23, 2013
In my last blog post, I predicted a short squeeze in silver was about to begin. Looking at this week's price action and VC technical analysis, I'd say my analysis was correct and this move has just begun. Let's see what the charts have to say. (learn more about what we do)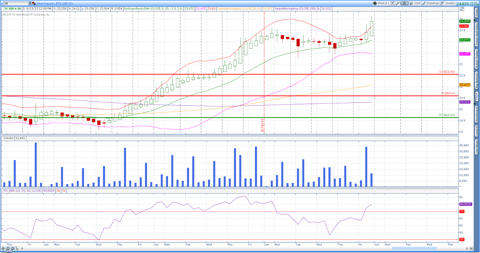 The chart above is the Monthly VC. This chart illustrates just how powerful this break out is in the silver market. Whenever you take out the S2 with this type of conviction in price action, it is a strong indication that price will continue to show follow through and a major trend change has occurred. This type of price action is very rare even on the Daily VC Momentum Indicator. So, seeing this type of action on The Monthly VC Momentum Indicator gives me confirmation that the long term trend has switched from bearish to bullish. I am expecting new all time highs in the silver market between now and the end of 2014!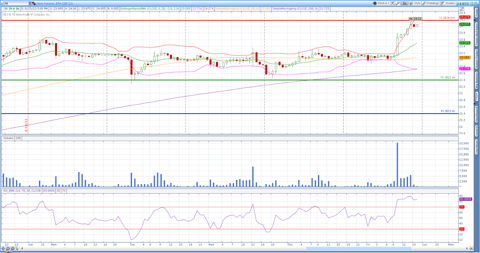 The Weekly VC Indicator remained bullish throughout the week and encountered short term resistance at the S1 level. It wouldn't surprise me to see a short term pull back towards the end of next week and possibly into the middle of September. We are in the early stages of the continuation of a screaming bull market in silver and gold, so I am not selling my current long term holdings. I do plan on adding to these positions on the next pull back. I will keep all my readers informed.
Our subscribers at Equity Management Academy would now be up over $100k for the past 10 months just simply following what we do in the room. They are optimally positioned on short term and long term time frames and are making some serious cash!
To learn more click here: Live Trading Room
thomas@ema2trade.com
TRADING DERIVATIVES, FINANCIAL INSTRUMENTS AND PRECIOUS METALS INVOLVES SIGNIFICANT RISK OF LOSS AND IS NOT SUITABLE FOR EVERYONE. PAST PERFORMANCE IS NOT NECESSARILY INDICATIVE OF FUTURE RESULTS.