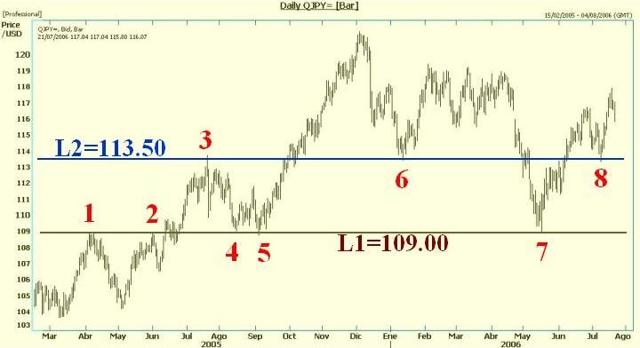 If you are a trader in Forex and you are finding for ways which can make your trade a success then trusting in the most basic thing is what you need to do. Succeeding in the Forex market is impossible for you if you don't follow the Forex charts. Once you have a Forex chart then you don't need to seek for other sources for the important information that you need. It is neither important for you to have a sound knowledge of economics or market operations to interpret a Forex chart. Proper analysis of a Forex chart enables you to earn huge profits in the Forex market. It also saves your time to a great extent. As you will read further, you will know how to do technical analysis from a Forex chart so that you can make the best out of your Forex trading.
It is very much important for you to know what the other traders are thinking regarding the market along with knowing about the different currencies worldwide. A Forex chart provides you with such useful information. In a Forex chart you can see the general trend among most of the Forex traders and the status of all the important currencies. It facilitates your decision making and enables you to draft more effective strategies. If you become a master of analyzing Forex charts and figuring out latest market trends by studying it then no one can stop you from earning huge profits in Forex. There are also certain other things that you need to know in order to do proper technical analysis from a Forex chart.
It is always more preferable to use a simple technical analysis system that provides you with Forex charts. Simple systems are easier to understand and they are normally more effective in providing you success in Forex. Complicated systems are less likely to provide you with fruitful results in Forex trading. It is very much important that you always keep an eye on all the big trends that happen in Forex. Big profits can always be made whenever a big trend sets in the market.
There is no point in trying to predict the highs or lows of the market. These guess works are less likely to come true and it rarely happens that what you predict works for you. Without an extensive knowledge about Forex it is impossible to constantly predict all the highs and lows effectively. Instead it is better that you focus on the market trends that are happening as they provide you with more opportunities of earning profits. It is also sensible to do breakout trading as it ensures a steady flow of income all the time. Knowing certain popular trusted chart formation will help you to do your trade in a better way. Proper technical analysis from Forex charts can contribute to a huge extent on your success in Forex trading.