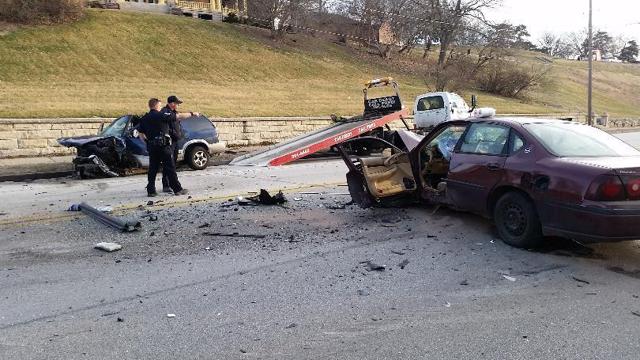 The National safety council estimated that 40,100 lives were claimed due to car Accidents alone in 2017. There were 4.57 million people who were injured due to a car accident.
Tragedies do occur, when you started your car and left home, you were expecting to reach your office safely, but unfortunately, you had met with an accident. Driving safely doesn't mean that the driver behind you will also drive as safe as you. He might hit your car with his vehicle, and his vehicle might be a motor bike, car or even a trailer.
Maybe he was feeling sleepy, drunk or he had gone through some bad circumstances, whatever it might be, if your car has been hit, then you need to first survive this tragedy.
As quoted "Health is Wealth"
After getting out of your car, if you are able to breathe and see properly, call Ambulance and seek medical treatment as soon as possible. Inform your family members that you have been hit and where you are located.Try to maintain a far distance of from your car, as the fuel tank if started leaking could lead to an explosion.
If your car was on a Highway, try to cross the road and go to any one of the sides, where you feel safe, as others may be driving at the speed of more than 120 miles/hour.
Try to take as many pictures of your car as well as the vehicle that your car was hit by. Seeking help from passerby might be an option, because internally you may be bleeding, so getting a support is always necessary. You should also take contact numbers of witnesses which can be helpful to your attorney in later stages.
After you have been recovered you can notify your Car insurance company about the accident to get your coverage. If you have a medical insurance, you would need to submit your medical documents to them within a few days of hospitalizing and get your claim. Some car insurance company also provides medical insurance as well, also known as medpay and it is available to all the persons sitting in the car when it was met with an accident.
Report the incident to the local police as police reports are necessary when you need to claim your insurance. Tell everything to the officer, how you met the accident, what happened in the after scene as these reports could be against you, if you make mistake or if unknowingly you said that it was because of my fault, although it was not. Many times, you could become a victim and a criminal charge can be lodged against you, which will not only reduce your chances to claim many government services, but also if you wish to go abroad, you would have to mention that there were some charges against you.
So if you are unable to speak properly or not sure how you would deal with them, ask them to take you to the hospital.
You should contact your attorney as soon as possible, in case the insurance company does not comply with what it stated to you when you had taken the insurance.
An advice from the attorney can always help you save money, many times in your medical bills, and get you maximum claim from your insurance company for your car.
The attorneys from Baumgartner Law Firm has helped to secure financial future and to get maximum compensation for their client for a period of over 30 years.
It is important that in such a tragedy of a car accident, an experienced attorney is chosen who will help you recover from this tragedy as soon as possible and protect your rights.