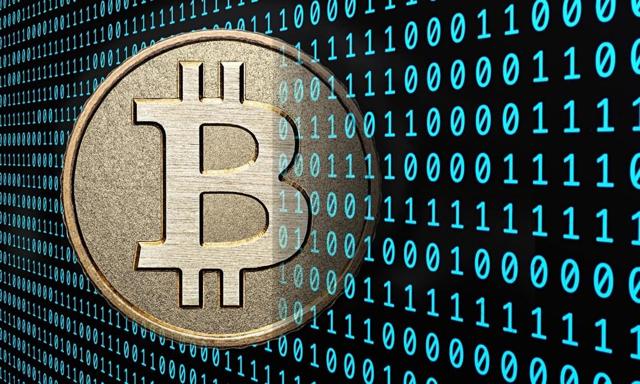 The idea of digital currencies came into existence way back in 1997, when Nick Szabo create hashcash. And, it is the Proof-of-work function of hashcash that Bitcoin used a decade later, becoming the first actual cryptocurrency, as compared to digital cash services like PayPal.
Here's a look at the eventful, albeit brief, history of the most popular cryptos today.
The Life & Times of Bitcoin
Launched in 2008 by the mysterious Satoshi Nakamoto, Bitcoin aimed to address the issues of double spending. At a time when the largest banking institutions, like Lehman Brothers, were crashing, this new and revolutionary coin brought in a decentralised currency that wasn't controlled by governments or central banks.
In 2009, Bitcoin went public for the first time and its first ever block, named Genesis, was mined. The year ended with the cryptocurrency receiving its first value of 1309 Bitcoins to the dollar. The very first real-world transaction using this digital currency occurred in 2010, when a Florida-based programmer paid for 2 pizzas worth $25 with 10,000 Bitcoins. He might just be kicking himself right now!
This was also the year when the very first hacking attempt occurred, giving the coin a lot of bad press. Bitcoin achieved parity with the US dollar in 2011 and then went on to soar through year, reaching a market cap of $206 million. Unfortunately, this surge was short-lived and 2013 brought to light more security issues, especially with digital wallets, and a consequent price crash for the currency. This led to the very first Bitcoin regulation being enforced by the US Financial Crimes Enforcement Network the same year. By the end of 2013, Bitcoin had a market cap of a whopping US$1 billion.
The next year was very turbulent too, with the crash of Mt. Gox, in which 850,000 Bitcoins disappeared. It was in 2014 that the US released the Bit License, proposed guidelines and regulations for digital currencies. The landmark moment, however, was when Microsoft began accepting payments in Bitcoin.
After an uneventful 2015, Bitcoin flourished throughout 2016 and 2017, despite the emergence of several new alt coins, which brought in rising competition. Of course, Brexit seemed to have made Bitcoin a safe haven currency for many, and mainstream adoption seemed to become more of a reality. The cryptocurrency saw its all-time high price of $20,000 in 2017, making millionaires out of several investors.
Unfortunately, it was downhill from there and many believed that the Bitcoin bubble had burst. However, Bitcoin has been gaining in 2018, although not at the pace we saw in 2017.
Into the Ether with Ethereum
Taking on from the shortcomings experienced with Bitcoin, 19-year-old Vitalik Buterin co-founded Ethereum, an open source platform based on blockchain. This platform revolutionised the applications of cryptocurrencies from being mere modes of transaction to being the basis of smart contracts. Today, most blockchain projects and their coins are based on Ethereum and are ERC-20 compatible.
Launched in 2014, Ethereum, with its crypto token, Ether, managed to raise over $18 million in investments. The first live release of the platform occurred in 2015. There has been no looking back since then. The platform has been growing, while use cases have been increasing and the core team has been constantly working to improve the platform and overcome its limitations. The most recent such improvement has been the overcoming of scalability issues, which is expected to drive further adoption of Ethereum.
Ethereum did suffer from some of the issues that plague Bitcoin. For instance, an anonymous hacker managed to steal ETH worth $50 million in 2016. The consequent focus on security led to a split in the Ethereum community, resulting in two blockchains breaking off from the original, Ethereum (ETH) and Ethereum Classic (ETC).
On the other hand, like Bitcoin, Ether saw phenomenal growth in value, rising 13,000% through the year. The first Enterprise Ethereum Alliance was announced in May 2017, with the aim of customising the platform for industry-specific applications. The platform might still be young, but it does hold huge promise for the future and its application seem almost limitless.
Creating Waves with Ripple
RipplePay was founded in 2004 by Ryan Fugger, with a key aim to create a peer-to-peer "trust network" for financial transactions that could replace traditional banking. However, by the time the actual cryptocurrency, Ripple (XRP) was launched in January 2013, the idea has evolved to become very different.
Inspired by Fugger's RipplePay, Jed McCaleb developed the concept of a cryptocurrency system that would use a consensus protocol for verification, rather than Bitcoin's Proof-of-Work. This would allow for faster transactions, while needing much less power. In 2012, McCaleb got together with Ryan Fugger and Chris Larsen to establish OpenCoin, working together to create the Ripple Transaction Protocol for peer-to-peer transactions.
In 2013, OpenCoin became RippleLabs and opened the source code such that it would be available for everyone. The XRP token thus came into being. In 2014, the first major bank, Fider, partnered with Ripple. After this, it took just one year for the platform to become recognised as a global payment system, sending its price soaring.
Major banks and financial institutions started joining the Ripple network, making 2015 a landmark year for the cryptocurrency. In 2016, RippleLabs was renamed Ripple, while also acquiring a digital currency license, which made is possible for the crypto to officially be used in the state of New York.
Throughout 2017, more than 100 financial institutions joined the Ripple network, including the likes of Credit Agricole, UniCredit and TransferGo. Today, Ripple has the backing of some of the largest banking names in the world, which holds promise for the cryptocurrency seeing mainstream adoption soon.
Conclusion
There is never a dull moment in the world of cryptocurrencies. The usual geo-political and economic events don't really impact the prices in this market, while rumours and speculations have the power to send a crypto soaring or plunging with equal impunity. So, how do you trade successfully in this seemingly unpredictable market? The only instrument that offers traders the opportunity to trade both rising and falling markets are CFDs. Little wonder then that crypto CFDs are rapidly becoming a favoured means of trading the crypto market.
Blackwell Global is a regulated broker offering crypto/CFD trading. Get started now.
Trading leveraged products involves a high level of risk. 71% of retail investor accounts lose money when trading CFDs with this provider. You should consider whether you understand how CFDs work and whether you can afford to take the high risk of losing your money - Risk Disclosure Notice