The often mentioned BJRI - BJs Brewhouse, a casual dining chain, has had a huge run in the last 12 months.  On December 23, a slow volume and last trading day before Christmas, BJRI was down, on above average volume. 

BJRI is no longer undiscovered.  The next 100%+ gain may be harder and longer to get than the last one.  Those that own it from the teens where I first discussed it might sell 1/2 or more, and hold the rest.  Play with the houses money.  At least until it corrects and or finds support at the 50 day moving average.

For that matter, the stock entire market is getting a bit frothy here.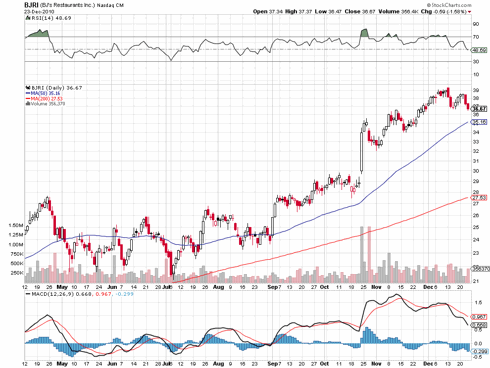 Disclosure: I have no positions in any stocks mentioned, and no plans to initiate any positions within the next 72 hours.