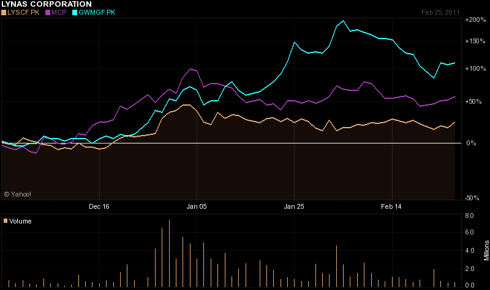 This unsurprising chart demonstrates how the 3 primary topics for the blog have been performing vs one another over the past 3 months.  Great Western is clearly leading the pack since early January, when they burst out of the pack.  MCP and Lynas are now cutting parallel paths.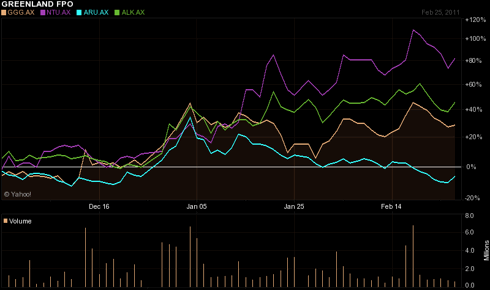 This chart portrays the smaller Australian stocks, with all but Arafura demonstrating recent strength, led by Northern Minerals.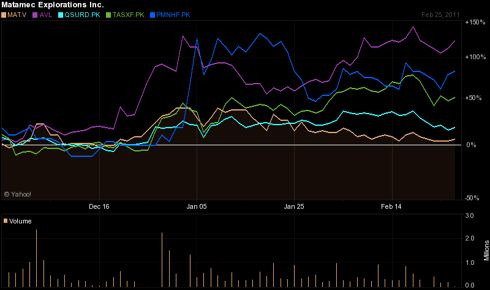 This chart is principally the story of Avalon's successful PR effort - and Matamec's slow decline.  The trading channel for Pele Mountain is visible, but showing signs of breaking down as the peaks and valleys flatten out.  AVL is showing a clear upward trend with elevated support, though one must wonder how effective that support will be longer term.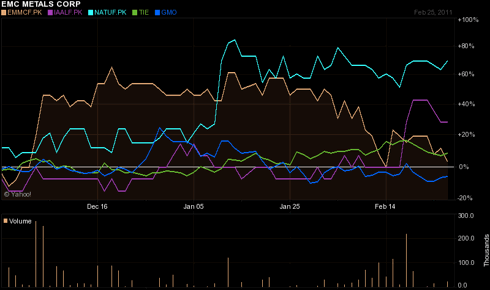 Strategic metal stocks have been very volatile over the last 3 months as well, although I see clear proof that North American Titanium (
OTCPK:NATUF
) is worth a look, (note their domination of the group).  This chart also clearly shows the rapid rise and fall of EMC, as well as the recent surge by IBC (
OTCQB:IAALF
).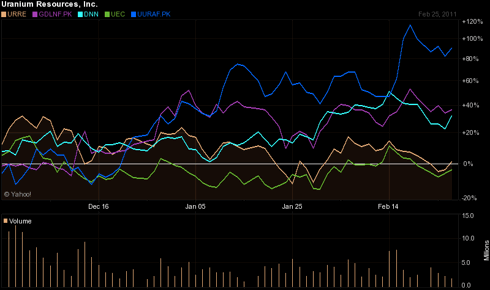 The final chart revisits our old friends in the Uranium patch.  It clearly demonstrates the power of mixing political influence, REE resources, and Uranium, with UCore (URRAF.PK) clearly on top.  Noteworthy is the fact that the runner up slot falls to another REE/Uranium play, Greenland Minerals (
OTCPK:GDLNF
), which narrowly edges out Dennison Uranium.
As always, the author is long most of these stocks, including EMMCF, IAALF, NATUF, UURAF, GDLNF, DNN, GWMGF, AVL, LYSCF, and MTCEF