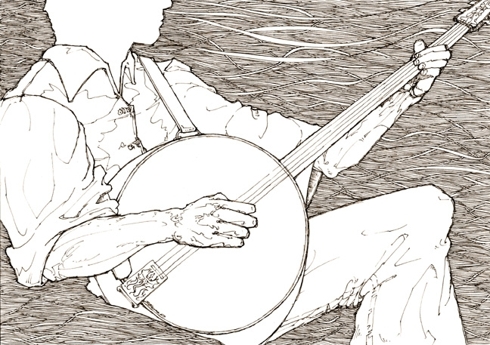 I think we are finally seeing the markets break loose from their pegs...
It may be that we are finally going to get serious about testing the macro-economic environment.  Threats to downgrade American Treasuries - Federal kibuki players suddenly experiencing wardrobe malfunctions mid-play - inflation problems and currency wars moving from the shadows into the headlines - and the band plays on...
Overall I still very much believe in my long-standing opinion that fiat currencies will continue chasing each other into the black hole of runaway government spending whose gravity pulls us all on the wild circuit of the downward spiral.  Mixed with the tattered remnants of free markets here and there, the result at any given time is chaos.
My personal thesis has been for a long time that commodities will be the investments that fight off the threats from the governments and the market manipulators the best, in the end, but the wars are only beginning.
Will this be the 15% correction I have been anticipating come June or July, arrived early?  Perhaps.  If so, I have not quite so much dry powder to invest as I might like, but quite a bit all the same, and targets a'plenty.
This week I am featuring The Banjoleer, a sketch I made at the Smithville Fiddler's Jamboree in Tennessee.  Today is a day to listen to the music, but perhaps NOT a day to join the dance...