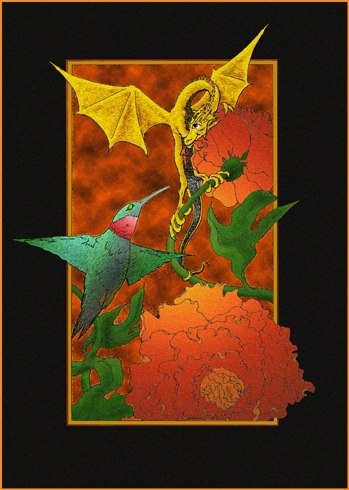 "Tastes Good - Want Some?" by stan bruns (oriental lacquer version)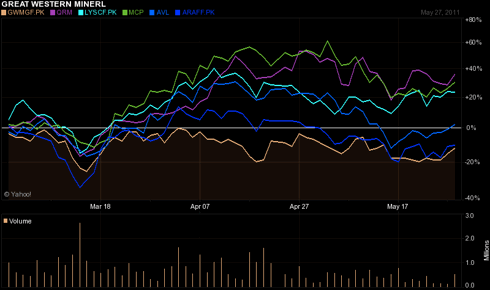 3 month chart showing the relative strength of 6 of our favorite REE stocks.  The 3 in the tight top group are the ones to watch, for now, but AVL is stirring and could move back into that range should they receive another round of good analyst coverage and their talkative CEO make the rounds of a receptive media.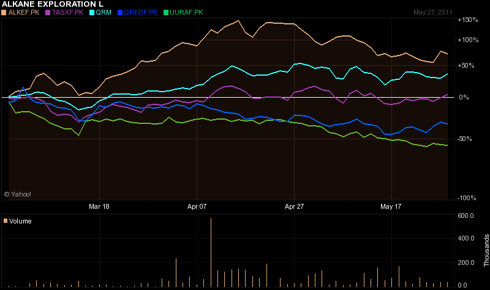 This chart demonstrates the clear dominance of Alkane recently, now being challenged by QRM.