As difficult as it may be to believe, we closed the books on 2016 and turn the calendar to the next year. That means a market-wide hunt by individual and institutional investors alike for the best stocks to buy for 2017.
If you want to make big money in the market, learn to gauge institutional support when looking into a possible leader. When a stock that normally trades 1 million shares a day suddenly trades 5 million, the volume percentage change is 400% - a sign that fund managers are in there buying hard. Riding their coattails can be highly profitable.
Most traders don't bother. Yet the savvy investors know that institutional support is one of the most important factors of a stock's winning run.
If institutions are buying with force, the stock price is very likely to rise sharply. If big investors are scarce, or worse, getting out of a particular stock, individual investors just buying into that stock are on the wrong side of the supply and demand equation.
These are the buyers that can move into serious stocks and constrict the number of readily available shares to the point where fresh buying begins to drive prices higher. This process is how bases, breakouts and winning runs take shape.
1 stock that could see inflow of institutional buying in 2017, based off 3 collaborations and 4 institutional conferences alone.
Amyris Inc.
Amyris, Inc. (NASDAQ:AMRS), an integrated renewable products company, offers renewable compounds for a variety of markets. Through its proprietary technology protected by more than 600 patents Amyris modifies microorganisms, primarily yeast, and use them as living factories in established fermentation processes to convert plant-sourced sugars into a variety of hydrocarbon molecules.
Key Factor: 1Q17 Debt Maturities Will Be Extended to 2018 and 2019 Enabling Financial Flexibility for 2017 Revenue Expansion EMERYVILLE, Calif., Dec. 29, 2016 (GLOBE NEWSWIRE) -- Amyris, Inc. (NASDAQ:AMRS), t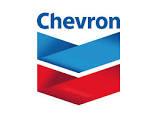 December 13, 2016 U.S.energy behemoth Chevron Corporation announced it has made an equity investment into Novvi LLC (a joint venture of AMRS, Cosan S.A., and American Refining Group (ARG)). This announcement comes day after Cheveron provided its 2017 Capex Budget Worth $19.8 Billion. $2.2 billion of which will be used primarily to improve refinery efficiency, maximize yield and produce cleaner fuels. Chevron has big institutional support and most likely will follow on their coattails.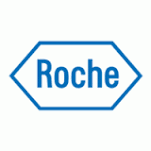 October 28th 2016 Amyris announce it has entered into a research agreement with Roche Holdings AG. Under the terms of the agreement, the collaboration will use Amyris's µPharmTM platform technology to develop a customized library of natural and natural-like compounds to test its partner's target antibiotic therapeutic. Roche is at the forefront when it comes to collaborations with biotechnology companies to drive the application of technology platforms that have the potential to transform discovery as well as generate innovative medicines beyond the standard of care. This is one of the areas Roche is looking to invest or partner with in 2017.

On June 8th 2016, Amyris Announces Collaboration with Johnson & Johnson Innovation for Biosynthetic Drug Discovery. J&J (Jenson) is another giant that enjoys big institutional support. On November 16th, 2016 just 4 months after initiating this collaboration, it has successfully achieved the first milestone under the agreement. Although milestone payment was undisclosed, I am certain we will see the financial impact soon.
Lastly, Amyris presented at four Investor Conferences in December alone. These conferences are very informative, and one of the major benefits is that a conference can help take the brand to the next level. Typically, Analyst who work for a large institution will attend these conferences late in the year to help shape their investment roadmap for the New Year. With the 3X growth projected for 2017 alone, and debit pushed to 2018-19, this will be on the institutional Q1 radar as the new year approaches.
Based off the recent announcment and 3X growth projected in 2017, you have a great chance to turn a rather small investment… into total financial freedom in a few years. But you need to get in quickly. The faster you take your claim in this growth story, the greater your potential earnings once this stock rallies.