Update: 3/14/18 6:45am PDT below is Vivek Kumar Ratakonda's Response to these questions.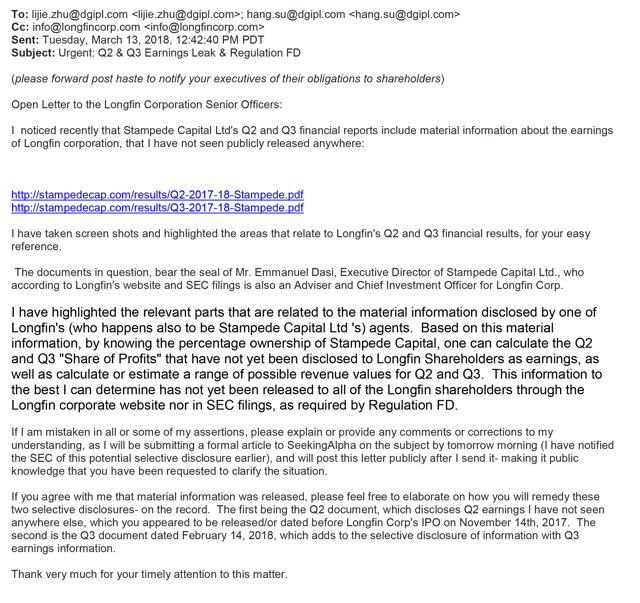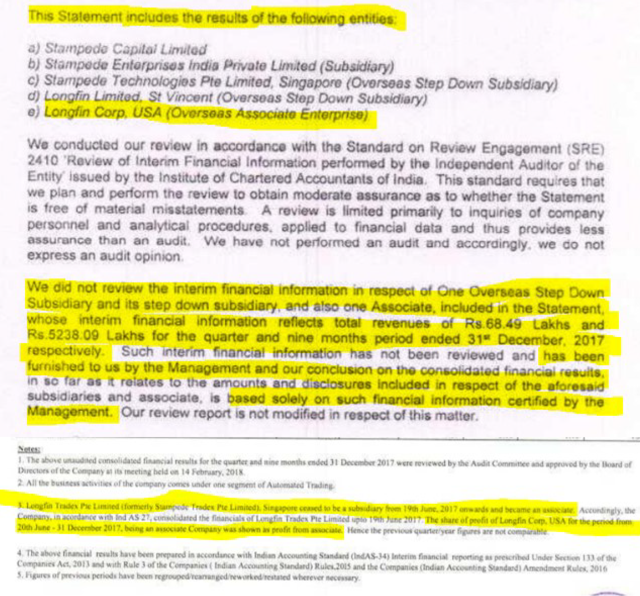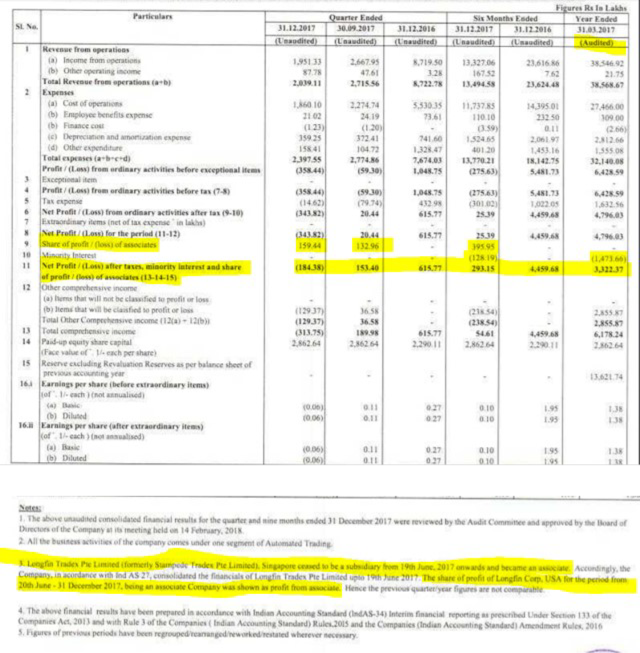 Regulation FD- Compliance with rules on "Non Intentional" Material Information Release 
From Regulation FD:
"§ 243.100 General rule regarding selective disclosure.
(a) Whenever an issuer, or any person acting on its behalf, discloses any material nonpublic information regarding that issuer or its securities to any person described inparagraph (b)(1) of this section, the issuer shall make public disclosure of that information as provided in § 243.101(e):
(1) Simultaneously, in the case of an intentional disclosure; and
(2) Promptly, in the case of a non-intentional disclosure."
Interpretation of Prompt:
"b. 'Prompt' Public Disclosure After Non-intentional Selective Disclosures
Under Rule 100(a)(2), when an issuer makes a covered non-intentional disclosure of material nonpublic information, it is required to make public disclosure promptly. As proposed, Rule 101(d) defined 'promptly' to mean "as soon as reasonably practicable" (but no later than 24 hours) after a senior official of the issuer learns of the disclosure and knows (or is reckless in not knowing) that the information disclosed was both material and non-public. 'Senior official' was defined in the proposal as any executive officer of the issuer, any director of the issuer, any investor relations officer or public relations officer, or any employee possessing equivalent functions."
Selective Disclosure and Insider Trading
-----------------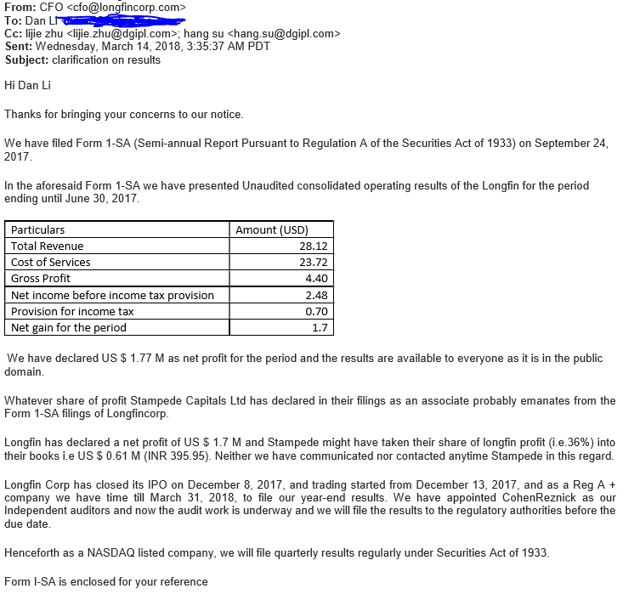 ------------------
Attachment: Form 1-SA (sent with CFO Ratakonda's message)
I have begun to fact check the Form 1-SA that CFO Ratakonda has sent, and will be compiling my further questions on his statements and the Form 1-SA.
Disclosure: I am/we are short LFIN.
Additional disclosure: I am short Longfin by way of puts. I may hedge or buy Longfin shares to assign.