Preface
Within my exclusive marketplace, The Formula, I look for assets that provide therapeutic differentiation (superior efficacy and safety; serve unmet needs; have limited competition).
Viking Therapeutics is continuing to prove they have not one, but two clinical candidates that could procure therapeutic differentiation in highly profitable and growing indications.
Introduction
Even Viking Therapeutics (VKTX) isn't immune to the recent marked weakness in the biotech sector: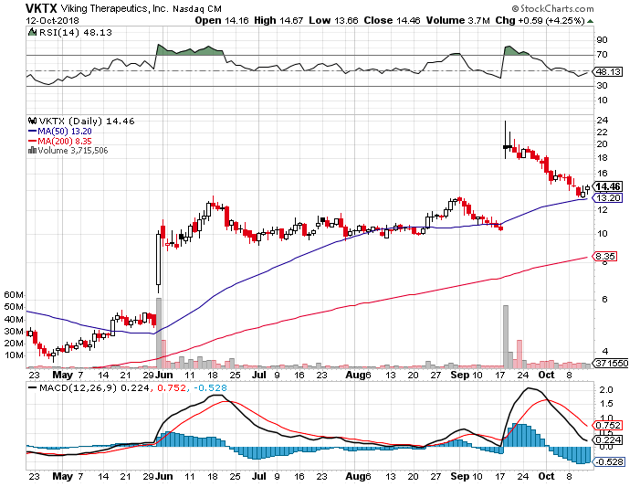 Figure 1: The MA(50) has served as solid support in the past few months (Chart courtesy of StockCharts.com)
After announcing superior NAFLD data in mid-September that suggests best-in-class prospects in NASH, the focus, again, shifts on other pipeline candidates.
Their lead candidate, VK5211, is being developed to optimize outcomes post hip fracture repair in patients ≥ 65 years. In the following article, I propose that the addition of one clinical endpoint could make an instant blockbuster out of VK5211.
VK5211
VK5211 is a non-steroidal selective androgen receptor modulator (SARM). Like VK2809, it was discovered by Ligand Pharmaceuticals (LGND) (LGD-4033).

Recently, Viking presented full data from their phase 2 trial. Key findings include:
"All doses of VK5211 demonstrated statistically significant increases in total lean body mass, less head, the study's primary endpoint. Placebo-adjusted increases in lean body mass were 4.8% at 0.5 mg (p < 0.005), 7.2% at 1.0 mg (p < 0.001), and 9.1% at 2.0 mg (p < 0.001). These corresponded to placebo-adjusted increases of 1.6 kg at 0.5 mg (p < 0.005), 2.5 kg at 1.0 mg (p < 0.001), and 3.1 kg at 2.0 mg (p < 0.001)."
"Patients receiving VK5211 demonstrated dose-dependent improvements in the 6-minute walk distance as compared to placebo, though this exploratory endpoint was not powered for significance. For patients in the 2.0 mg VK5211 treatment arm, the mean distance increased by approximately 22 meters compared to placebo."
"Patients were also assessed 12 weeks after completion of the study to evaluate safety and efficacy at 24 weeks. At this 24-week timepoint, the increases in total lean body mass, less head, for all VK5211 treatment arms remained above placebo, though the increases were no longer statistically significant."
No drug-related severe adverse events.
Viking will soon meet with the FDA to discuss a path forward. Viking plans to partner-up before initiating a phase 3 trial. I believe the FDA will want to see clinical improvements in a phase 3 trial. What do I mean by "clinical improvements"? The FDA wants to see improvements in quality of life. The only data concerning quality of life that Viking released was the second bullet point above. But the results were not powered to test for significance nor do we know the extent of improvements.
Below, I present a clinical endpoint for VK5211 that would make it an instant blockbuster drug in the event of success.
Post Hip Fracture Repair
A Major Healthcare Problem
According to the Centers for Disease Control and Prevention (CDC), 300,000 older adults are hospitalized each year for hip fractures - the majority being women. Quality of life post hip fracture (especially ones requiring surgery) is a major healthcare problem. Because it is projected that the number of older adults hospitalized each year for hip fractures will more than double between now and 2040, this is a major healthcare problem.
Hip fractures are associated with significant morbidity, mortality, loss of independence, and financial burden. In usual care, the reported 1-year mortality after sustaining a hip fracture has been estimated to be 14% to 58%. The relative risk of mortality in the elderly patient population increases 4% per year. The first year after a hip fracture appears to be the most critical time. A recent meta-analysis revealed that women sustaining a hip fracture had a 5-fold increase and men almost an 8-fold increase in relative likelihood of death within the first 3 months as compared with age- and sex-matched controls.
Functional Outcomes
Between 2005 and 2009, Schnell et al. gathered data on functional outcomes, as well as 1-year mortality in over 750 patients ≥ 60 years post hip fracture repair. Their findings included:
Overall, unadjusted 1-year mortality rate of 21.2%.
Statistically significant increases in mortality seen in men (compared to women), patients aged over 80 years, and patients with dementia.
Average hospital length of stay was 4.3 ± 3.3 days.
Average Parker mobility score upon discharge was 1.2 ± 0.9.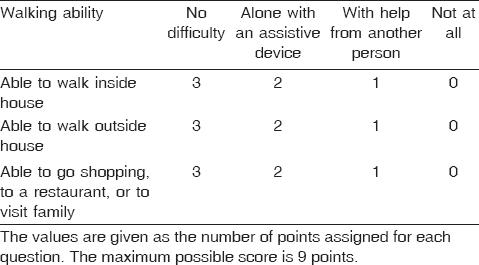 Figure 2: According to their findings, patients are being discharged with barely any functionality post hip fracture repair. This is likely a major cause of poor 1-year mortality rates. (Source: The Egyptian Orthopedic Journal)
Comorbidity (the existence of other diseases like diabetes, congestive heart failure, and dementia) and a low Parker mobility score (p=0.01) were the two most significant predictors of 1-year mortality.
Clinical Endpoint Proposal
Obviously, one cannot change whether or not a patient has diabetes, for example. However, we can make real efforts to improve mobility. One can also theorize that a significant improvement in mobility is reasonably likely to improve 1-year mortality. I propose (and, perhaps, the FDA will too) to make mobility (as assessed by Parker mobility score) and 1-year mortality clinical endpoints in a phase 3 trial for VK5211. If VK5211 can statistically significantly improve mobility and mortality in these patients, it would, undoubtably, become standard-of-care for hundreds of thousands of patients each year. I believe, in this case, VK5211 would become a blockbuster drug.
Summary
Much attention has been, understandably, focused on Viking's prospects in NAFLD/NASH. The focus in the coming months will likely shift towards other prospects. VK5211 is another drug with blockbuster potential. Viking Therapeutics and the FDA should adopt the clinical endpoints I proposed above. If VK5211 is able to improve these measures, it is deserving of blockbuster status.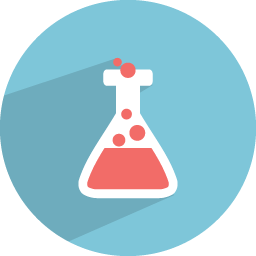 Authors note: I present and update my best ideas only to subscribers of my exclusive marketplace, The Formula. Try a free 2-week trial today by clicking the pictured flask above!
Disclaimer: The intention of this article is to provide insight, not investment advice. While the information provided in this article is intended to be factual, there is no guarantee and prospect investors are encouraged to do their own fact-checking and research before investing in a company. One must also consider one's own financial standings, risk tolerance, portfolio diversification, etc. before making a decision to buy shares in a company. Many of my articles detail biotechnology companies with little or no revenue. These stocks are, therefore, speculative and volatile. Even when prospects seem promising, there is no predicting the future. Losses incurred may be significant.
Disclosure: I am/we are long VKTX.