Price Target
Relevant Events
$35

Quarterly revenue beats
EVAPORATE data
Label expansion (Sept. 28)
Removal of litigation overhang (1H 2020)
Europe & Canada approval (2H '19/1H '20)
Idea slides
To view the PowerPoint created by the author, please try The Formula.
ICER Comfirms Vascepa Benefit
Introduction
The Institute for Clinical and Economical Review (ICER) is a "Boston-based independent nonprofit organization that seeks to improve healthcare value by providing comprehensive clinical and cost-effectiveness analyses of treatments, tests, and procedures" (Source: AHDB).
Their independent reviews are becoming more & more influential since its inception in 2005.
ICER recently released their review of Vascepa for the population of patients studied in Amarin's (AMRN) REDUCE-IT.
ICER Grading System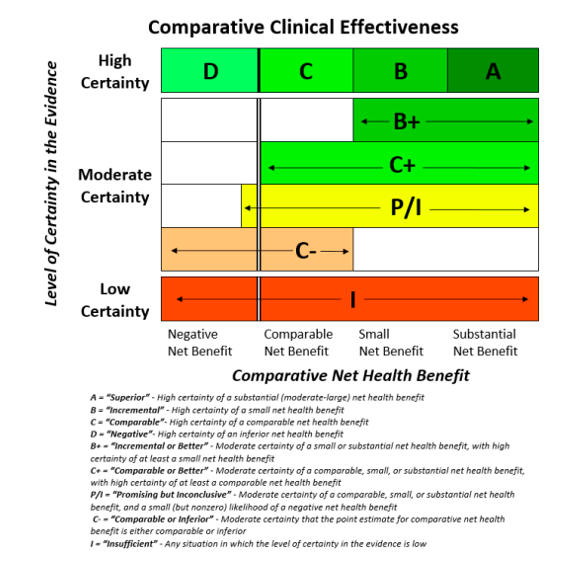 ICER graded Vascepa with a B+ citing "moderate certainty of a small or substantial net health benefit, with high certainty of at least a small net health benefit". With this grade, ICER considers the effectiveness, safety, long-term benefits/risks, and cost of the drug.
A B+ rating is a high mark, but would likely be improved if the mineral oil concerns would be laid to rest and their was other conclusive evidence of pure EPA procuring similar benefits.
Safety & Efficacy
Vascepa is well-tolerated, which is key for a drug that is going to be utilized in broad indications, but it does come with some issues:

Source: ICER
The significant increases in heart arrhythmia are not entirely unexpected of icosapent ethyl (Vascepa).
Bleeding episodes is probably representative of Vascepa's antithrombotic properties (this property is also a reason why Vascepa is effective). This side effect is not unique for historically great drugs that provide net benefits (see aspirin, plavix). Furthermore, Vascepa-treated patients were without any fatal bleeding events.
ICER did raise concerns over the impact of the use of mineral oil as placebo:
Biomarker changes observed in the trial raise the possibility that the mineral oil used was not biologically inert, however; patients in the placebo arm experienced a threefold-higher percentage increase in LDL-C at year one (10.2% vs. 3.1% for icosapent ethyl, p<0.001 for between-group difference) and a substantial increase in the inflammation marker hsCRP at year two (32.9% vs. -13.9%, p<0.001), adding to documented concerns regarding the mineral oil's potential interference with statin absorption.9 As described above, the manufacturer conducted a post-hoc analysis, which stratified patients with and without on-trial increases in LDL-C in the placebo arm. The results of this analysis suggested a consistent risk reduction with icosapent ethyl irrespective of whether LDL-C increased in the placebo arm. However, it is difficult to interpret analyses of effects utilizing on-treatment response subgroups, and so residual concerns remain about a potentially biologically active "placebo" and the possibility that the true effect of icosapent ethyl may be attenuated from that observed in the REDUCE-IT trial. To the best of our knowledge, similar analyses have not been performed in relation to changes in hsCRP from baseline.

Source: ICER
(...)
ATTENTION: THE REST OF THIS ARTICLE IS EXCLUSIVE TO MEMBERS OF THE FORMULA ONLY. 
I present and update my best ideas & biotech research only to subscribers of my exclusive marketplace, The Formula. I also maintain a model portfolio of my top biotech ideas.
Try a free, no-risk 2-week trial today by clicking the flask below!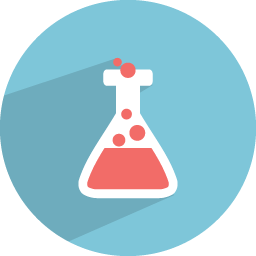 Disclaimer: The intention of this article is to provide insight, not investment advice. While the information provided in this article is intended to be factual, there is no guarantee and prospect investors are encouraged to do their own fact-checking and research before investing in a company. One must also consider one's own financial standings, risk tolerance, portfolio diversification, etc. before making a decision to buy shares in a company. Many of my articles detail biotechnology companies with little or no revenue. These stocks are, therefore, speculative and volatile. Even when prospects seem promising, there is no predicting the future. Losses incurred may be significant.
Disclosure: I am/we are long AMRN.