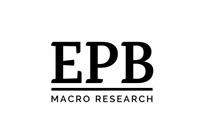 How Did We End 2018?
As trading for 2018 has concluded, it is worth taking a look at assets from 30,000 feet to see where the best and worst performance for the year came from. 
The following tables are sorted by year-to-date performance. 
Only three US equity sectors finished in the green this year. Healthcare (XLV), utilities (XLU) and consumer discretionary (XLY) rose 5.8%, 3.8%, and 1.3% respectively in total return terms. 
Homebuilder stocks (ITB), oil & gas (XOP), and regional banks were the worst performers on the year, falling 31.2%, 28.2%, and 19.5% respectively. 
Short-term bonds (SHY) had the best return in US fixed income, rising 1.5%. Emerging market bonds (EMB), investment grade credit and ultra-long duration fixed income all declined on the year. 
The commodity complex was red all year. Gold (GLD) declined roughly 2% this year as oil plunged late in the year, finishing lower by over 19%. 
Asset Class Performance Table (Stocks & Bonds):

Source: YCharts, EPB Macro Research
International markets, on average, performed worse than the US market over the entire year. Towards the end of the year, international equities have started to outperform but taking 2018 as a whole shows larger declines internationally. 
Turkey was the worst performing international market, declining more than 40% in 2018. 
Asset Class Performance Table (International Stocks & Currencies):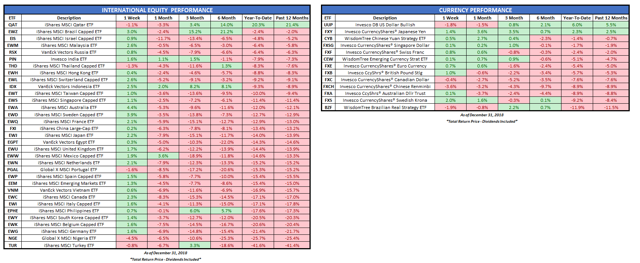 Source: YCharts, EPB Macro Research
As a reminder, if you join EPB Macro Research today, as a holiday promotion, you can take 15% off after your two-week free trial.
If you are thinking about joining EPB Macro Research, now is a great time before the membership fee increases in 2019.
If you join today, you are grandfathered at the current price for the duration of your membership.
If you want to learn more about the membership, join for a free two-weeks. There is no risk. Cancel anytime.
I hope you decide to take your investment process to the next level and join EPB Macro Research for the new year.
The asset allocation for January 2019 was just released to members. 
If you want to know how to position your portfolio for 2019, join EPB Macro Research.
Be prepared for the next major market move. Don't get caught blindsided by declines in the market like we have seen. Join EPB Macro Research (15% Off).
I hope to hear from you in the member chat room. Have a Happy New Year!
I wish you continued success with your investment goals. 
- Eric Basmajian