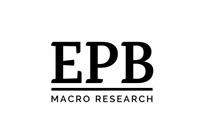 Is Housing Bottoming?
Today, the pending home sales data was released which gives a lead measure on existing home sales and general housing market activity. 
I updated members of EPB Macro Research on this data earlier today. 
Here is a brief excerpt from that update. 
...
Also released today was the report on pending home sales.
"The Pending Home Sales Index (PHS), a leading indicator of housing activity, measures housing contract activity and is based on signed real estate contracts for existing single-family homes, condos, and co-ops. Because a home goes under contract a month or two before it is sold, the Pending Home Sales Index generally leads Existing-Home Sales by a month or two."

- National Association of Realtors
The pending home sales index popped to a reading of 103.2, a drop of 2.27% year over year. While pending home sales were down year over year, the rate of change (down less than last month) is a positive sign.
US Pending Home Sales:

Source: NAR, EPB Macro Research
In yesterday's report, I wrote that I expected the declines in housing data to continue but for the rate of decline to moderate and that is what is suggested in today's pending home sales report.
The housing market is likely to remain soft but the speed of the contraction will more than likely moderate due to lower interest rates and easier comparisons.
The Midwestern region declined just 0.30% year over year, up from -7.23% last month.
Midwestern Pending Home Sales:

Source: NAR, EPB Macro Research
Activity in the Northeast appears to be picking up, rising 7.55% year over year. One month does not make a trend but this is a positive sign.
Northeastern Pending Home Sales:

Source: NAR, EPB Macro Research
The Southern region, the largest market for residential real estate, also popped this month, declining -3.07% year over year compared to -13.25% last month.
Southern Pending Home Sales:

Source: NAR, EPB Macro Research
The Western market remains the weakest with pending home sales still down over 10% year over year.
Western Pending Home Sales:

Source: NAR, EPB Macro Research
Overall, the trend is the same across the country. As of this latest report, housing is still declining on a year over year basis but the declines are much less than in previous months.
I expect this trend to continue. A continued slowdown in the housing market but at a much more moderated pace compared to the sharp declines we were seeing a few months ago.
If housing growth starts to pick up to the downside again, that would be a major red flag for the economy as housing would be slowing faster with lower interest rates and easier comparisons.
To read the full report and have access to all the economic cycle research at EPB Macro Research, click here. We distill all the economic cycle trends that impact your investment portfolio as well as the other aspects of your financial life including real estate employment and more, something other services don't offer.
The analysis is easy to understand so you can benefit even if you haven't taken an economics course since high school!
Private and public chatrooms are available for questions, comments and to learn more about how the economic cycle develops in the member chatroom or in private chatrooms if you prefer. 
There is no downside to trying EPB Macro Research for a free two weeks. 
Click Here To Start Completely Free
Here is what members are saying:
"The breadth of coverage is outstanding. The economy, equity, and fixed income markets. I am not aware of any comparable service that provides as wide a range of information. Also, I find that when a turning point or new trend emerges, I hear about it at EPB first."
"EPB Macro Research is an excellent data-driven service. He does not have a 'thesis' or bias, but rather all posts, weekly articles, and sector advice (both avoid and recommend) are based on business cycles backed up by actual economic macro data. This gives one comfort that positions taken based on sector and corresponding ETFs will tend to be correct and profitable. EPB Macro Research is definitely worth the reasonable service cost."