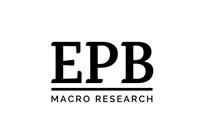 Employment Gains Will Continue To Deteriorate
Today's Employment Situation report followed the same trend of disappointment as the ADP employment report. Both reports showed weaker gains in employment than the consensus estimate and more importantly showed a deceleration in the year over year growth rate in employment. 
This newfound trend in employment is something that was predicted by the EPB Leading Index Of Employment which has seen the growth rate decelerate from 6.41% to 0.86%, fully anticipating the current slowdown. 
EPB Leading Employment Index: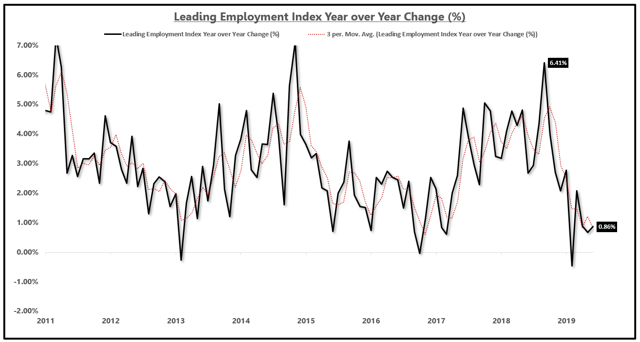 Source: EPB Macro Research
Here is a clip from an exclusive, members-only report that I published after analyzing the employment report: 
The slowdown in employment growth was predicted by the sharp deceleration in the growth rate of the EPB Leading Employment Index which means the data was not a fluke but rather a predictable outcome based on the sequence of economic events. This employment report failed to change the trend in the leading employment index, as I will outline towards the end of this report, which means the slowdown in employment growth will persist.
In this employment report, we dive deep into the sub-sectors of the report and spot the main areas of weakness that you need to be aware of such as the sharp declines in auto-related sectors, a trend that has been ongoing for the last several months. 
Average Weekly Hours - Transportation Production Workers: Motor Vehicles Hours + Overtime Hours: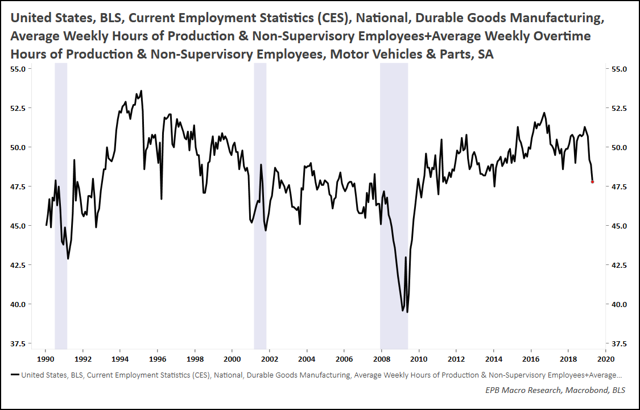 Source: EPB Macro Research, Macrobond
If you have a robust process in measuring the sequence of economic data, you can properly position for the predictable shifts in economic growth. 
To read this employment report and understand the future direction of the labor market, a critical point in analyzing the Federal Reserve's next policy move, try EPB Macro Research for a free 14-days. 
Learn To Profit From The Economic Cycle
If you understand the economic cycle, you can profit from the opportunities that emerge from its ebb and flow.
At EPB Macro Research, in addition to the elite level macroeconomic research, model asset allocations, and risk management system, you will gain confidence in your understanding of economic cycles and your ability to profit in any economic environment.
You will understand where to put your money and when to move it in all stages of the economic cycle.
Take advantage of the 14-day free trial and join the community before the price increase.