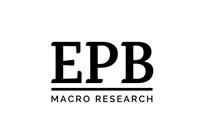 The Industrial Slowdown Continues Into September
One of the reports published to members of EPB Macro Research each week is the [Daily Data Flash] report, where we take a deep dive into the most important economic data of the week. 
We cover the current trends and what to expect over the coming months based on our leading indicators. 
Below is an excerpt from today's report. To read the full report, click this link for a no-risk 14-day FREE TRIAL.
[Daily Data Flash] Industrial Production
Industrial activity in the United States continued on a downward path through the end of August with industrial production growth falling to a 31-month low.
US Industrial Production Growth: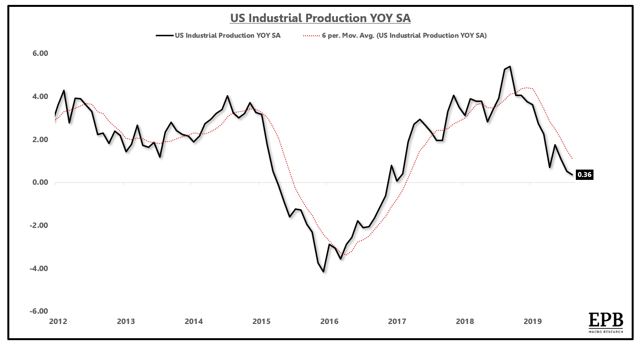 Source: Bloomberg, EPB Macro Research
Leading indicators of industrial activity such as new orders or new commitments continue to decelerate which suggests the weakness in the manufacturing sector is likely to continue through year-end.
Looking at the three-panel graph below shows the growth rate of total manufacturing new orders less transportation, durable goods new orders less transportation, and nondefense capital goods new orders less aircraft.
All three data sets represent new orders and tend to lead broader industrial production by several months.
Industrial New Orders: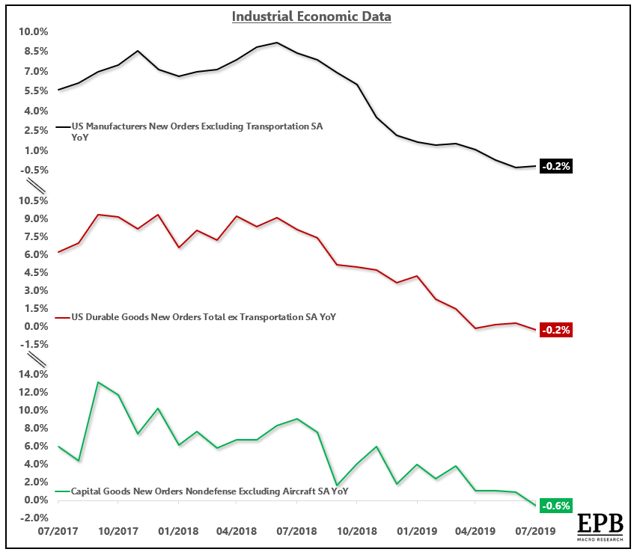 Source: Bloomberg, EPB Macro Research
...
...
...
To read this week's full [Daily Data Flash] report, click the link below.
Click this link for a FREE TRIAL
Start Using The Economic Cycle To Your Advantage
If you understand the economic cycle, you can profit from the opportunities that emerge from its ebb and flow.

With a membership to EPB Macro Research, you will understand where to put your money and when to move it in virtually all stages of the economic cycle.
Using an easy-to-understand process of long-leading and short-leading economic indicators, all you have to do is follow the economic cycle and allocate accordingly.
Cycles last several quarters on average so once you identify the turning points, which the leading indicators will do, all you have to do is ride the cycle with the proper asset allocation.
Take advantage of the 14-day free trial today before the price increase!
You have nothing to lose by joining for free but if you learn how to navigate the economic cycle, it will change the way you invest forever.
Click this link for a FREE TRIAL