Hello all, I wanted to share this conversation with Georgy Uspenskiy (USPG) that I had a couple weeks back in relation to VVIX construction, with accompanying implications for users.

As a general note, I shared this with Georgy's permission, and would never copy paste info without doing so.

Reading through this dialogue, the three major points that Georgy makes (as I read him) are as follows:
VIX is more or less calculated off of SPX options on one futures contract, whereas VVIX trades off two blended VIX futures

The behavior of the VIX futures both in relation to spot VIX and to each other is far less predictable than the behavior of S&P futures in relation to SPX.

While it is commonly understood that underlying markets move derivatives markets, the "flow" is not always one way.
FAQ's on the VVIX can be found at the CBOE website.
 Here's our conversation: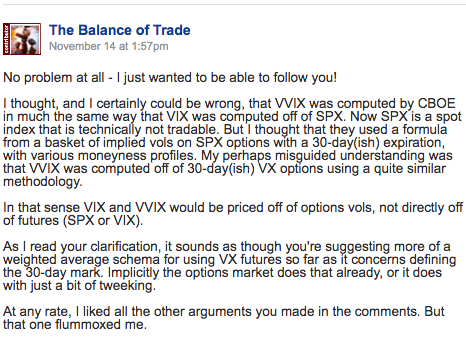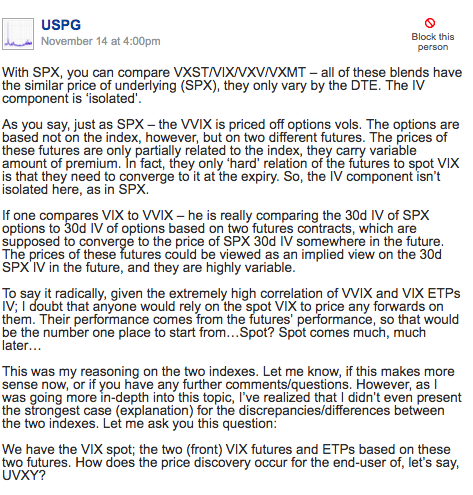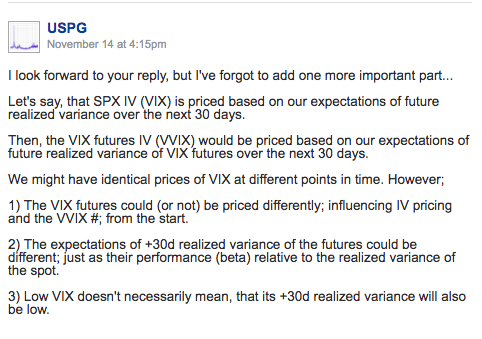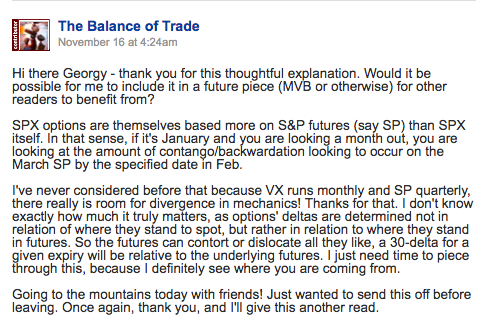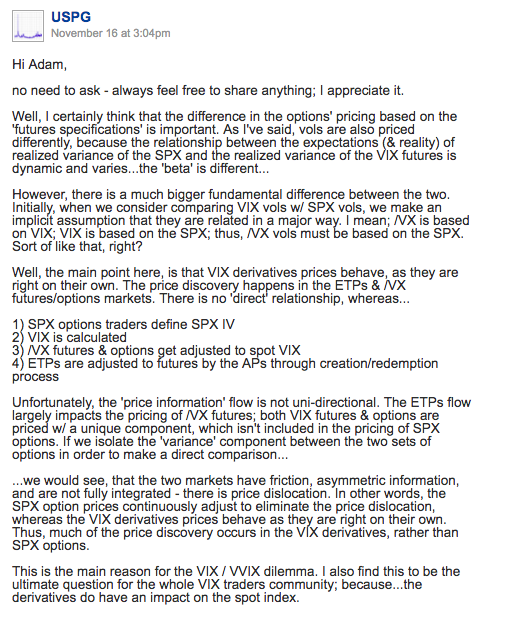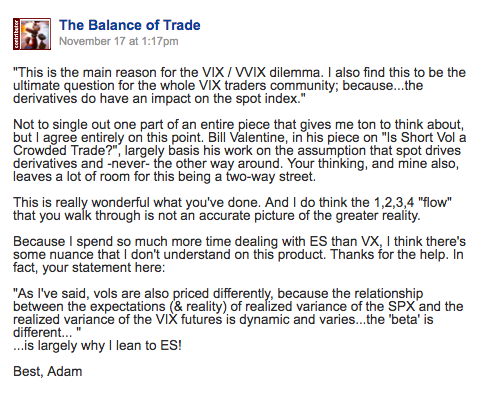 Thanks to Georgy Uspenskiy for taking the time to offer his thoughts on this issue.  Hopefully you find something informative, though of course the original correspondence has more of a conversational tone, and so the style of exposition might be a little different than perhaps you're used to.