Pura Naturals, Inc. ( OTCPK:PNAT) was founded in 2013. It created a partnership with Advanced Innovative Recover Technology, Inc. and created a proprietary bio-based foam trademarked as BeBetterFoam® and markets several products using this trade secret. Its unique products are manufactured from renewable resources rather than petroleum.
The company products compete in three commercial categories. 1) Health and Beauty products include activated charcoal facial pads and body bars for adults and infants, both scented and unscented. 2) Kitchen and Household products include soap infused sponges and non-scratch scrubbers, both scented and non-scented. 3) Marine Clean-up and Remediation Uses the BeBetterFoam® formula. It is a plant-based and uses a carbon negative process. Approved by the EPA and California Department of Fish and Wildlife for use in waterways, it offers a custom solution for oil spill prevention and response in the marine, oil, trucking and locomotive industries. Its claimed absorbent capacity both out matches the competition, and the product is reusable and allows the user to reclaim absorbed substances.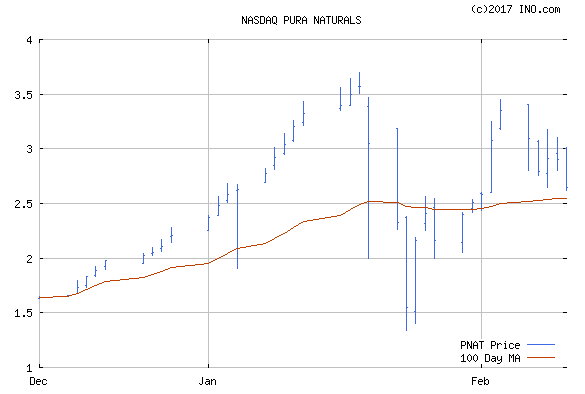 A bit about the technology. The company claims that BeBetterFoam® is a proprietary polymer process technology that is protected by a trade secret, and is incapable of being reverse engineered. The resulting cleaning products absorb oil, grease and grime, removes impurities from skin (cleansing and applying/removing make- up), and is latex-free. They are also non-toxic, made of renewable resources, have a carbon-negative footprint, and contain no petroleum by-products. The sponges have no adhesives or glues and are infused with soap that is 100% natural, bio-degradable, sustainable, vegan, gluten-free. The products contain botanicals and essential oils. The BeBetterFoam® is hydrophobic, which means it resists and does not support bacteria, and believed to be up to 40 times stronger than the leading kitchen sponge brand.
The markets and sells consumer and industrial products using direct sales, and through brokers and distributors to wholesalers, retail stores and the internet. In a short time it has been relatively successful in having its products placed in several well known retail outlets. These include Bed- Bath-and Beyond, select Target Stores, Whole Foods in Canada, several large retail grocery chains in the Mid-west and southeast of the US. The marine division has negotiated an arrangement with both Chevron and Harley Marine.
Now comes the more sobering news. As of its quarterly report as of September 2016, Sales for the nine months were about $324 thousand. Cost of Goods about $165 thousand for 49% Gross Margin. However, the General and Administrative Expenses ran about $875 thousand for the same period, which was a substantial decrease from the previous reporting period. The balance sheet submitted for the same period records $261 thousand in assets, with $100 thousand in accounts receivable. Liabilities are a bit more than $390 thousand. With this Current Ratio of 0.66 and cash on hand of $27 thousand, the company has a liquidity problem. Additionally, the balance sheet does not show any inventory values. This is puzzling if Pura Naturals, Inc. is the actual manufacturer of the product.
So what is the company doing about this situation. It engaged Impact Strategic Marketing Insights in November 2016. This company provides advice and guidance in areas of market research, brand development, strategic and digital and marketing. It will work closely with episode49, a creative web design, search engine optimization and digital marketing solutions firm. Both firms will be intent on developing a consumer-focused digital presence for a Pura Naturals enhanced e-commerce activity.
It moved its past president to CEO, and hired Derek Duhame as President. He is an accomplished executive with expertise and experience in driving performance, Profit and Loss oversight, multi-channel product distribution, and marketing. His experience includes developing sales strategies, partnerships, creative pricing, renewal strategies and out-of-the-box new sales initiatives. He has galvanized management and sales teams that have achieved consistent, double digit percentage revenue gains.
For the industrial side, which is only being touched, the company appointed Jeff Silver to Vice President Commercial/ Marine Sales. He has worked in manufacturing and sales, and with marine foam products for much of his career. His 20 years in the marine industry should position him to provide clients with advanced solutions using the company's products.
Pura Naturals, Inc. has unique and protected products. However, it is trying to enter a very crowded marketplace. Both the consumer and the industrial markets have many competitors and offer a challenge for any newcomer to create its space, brand its products, and recruit loyal customers. It not only requires sophistication in marketing and sales, but also in logistics and manufacturing. Often the margins are slim for the retailer, and thus the wholesaler. Therefore volume, efficiency and cost control become the name of the game. The company will need a near term infusion of cash to continue, and has demonstrated it has the skill to secure it short term. Investors will be watching closely if the recent changes in management and approach achieve the desired results.
New investors will certainly be watching. Pura Natural could be extremely successful with its "environmentally sensitive" products, to a customer base quite willing to pay a premium for this characteristic. We will see.
Disclosure: I/we have no positions in any stocks mentioned, and no plans to initiate any positions within the next 72 hours.
I wrote this article myself, and it expresses my own opinions. I am not receiving compensation for it (other than from Seeking Alpha). I have no business relationship with any company whose stock is mentioned in this article.