On July 13, 2017, my prediction analysis indicated a gain in Apple's third quarter earnings. In spite of investor concerns about revenue declines in Greater China and the seasonal pause of iPhone 7 sales, Apple posted "revenue growth of 7 percent and EPS growth of 17 percent," according to a Press Release posted August 1, 2017 on apple.com. 

Apple today announced financial results for its fiscal 2017 third quarter ended July 1, 2017. The Company posted quarterly revenue of $45.4 billion and quarterly earnings per diluted share of $1.67. These results compare to revenue of $42.4 billion and earnings per diluted share of $1.42 in the year-ago quarter. International sales accounted for 61 percent of the quarter's revenue. [Source: Apple Reports Third Quarter Results]

Apple Financial Statements: https://www.apple.com/newsroom/pdfs/Q3FY17ConsolidatedFinancialStatements.pdf
Apple Data Summary: https://www.apple.com/newsroom/pdfs/Q3FY17DataSummary.pdf


While many were concerned about the effects of China declining, my thesis for an earnings prediction was that China's slowing decline would help the company produce an earnings beat. 
In the article I wrote about this outcome "Apple Is Likely To Beat Earnings", the summary of my analysis concluded:
Survey finds consumers less interested in iPhones and possibly less loyal as well.
Even including the above development, I foresee an earnings beat.
My revenue and EPS estimates are $45B and $1.59 versus Wall Streets $44.92B and $1.58 EPS.
My higher estimates are largely a result of China's slowing decline.
EPS estimate does not include effect from buybacks.
Read the article published July 13, 2017, in its entirety: Apple Is Likely To Beat Earnings
Do you want to learn more about my earnings prediction strategy? The independent predictive research from the Earnings Forecast Focus is fundamentally-based. We dive into the company fundamentals, using third-party data and creating at least an EPS and revenue estimate (sometimes more is needed). This is especially important with illogical moves i.e. a beat does not result in share price appreciation. Only by knowing what motivates investors into buying or selling a stock, we can predict these moves. It is impossible to know this without having investigated the company thoroughly.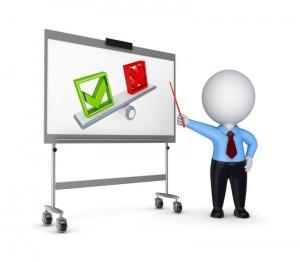 Sometimes, it is not enough to have a more accurate number than Wall Street. Illogical moves account for roughly 36% of all the earnings. Earnings Forecast Focus service figures out whether or not moves are logical. An actual value addition that we offer to the subscriber.
We are closing an introductory offer to join the Earnings Forecast Focus premium service at a 30% discount for the annual membership. Subscribe now and take advantage of a reduced cost, only $312. If you are not pleased, you may cancel at any time with SeekingAlpha's pro-rated money back guarantee.
If you care about earnings, this is the service for you! 
Please feel free to Send me a direct message with any questions you may have. You will get a response within 24 hours.

Thank you,
Andy Wong, Founder
Earnings Forecast Focus

"Helping investors and traders to navigate the volatile earnings season with considerably less uncertainty and stress."