This is an update for EUR/USD pair, with respect to my long term USD analysis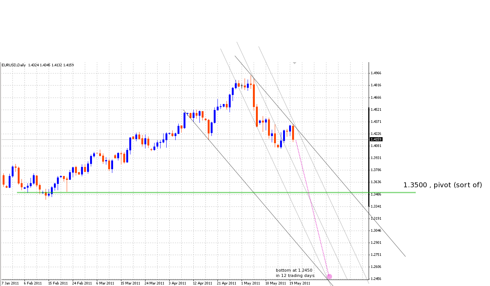 Basically I am calling for the euro to bottom at 1.2450 within 12 trading days and then do a 2 months correction of a 600 pip range, before going to 1.0800 where more longer correction would start. For this to happen it must break below 1.4000
There is a sort of pivot at 1.3500 but it is a weak level.
I also think the first wave was 1.4940-1.4050 and the double hit on the channel line indicates that the third wave is in progress, so, next week we will see if its is true.

Have a nice trading.