The last time I said that if the euro didn't crash the downtrend would be postponed. Now I think the time for a good downtrend has come. So, lets see the technicals.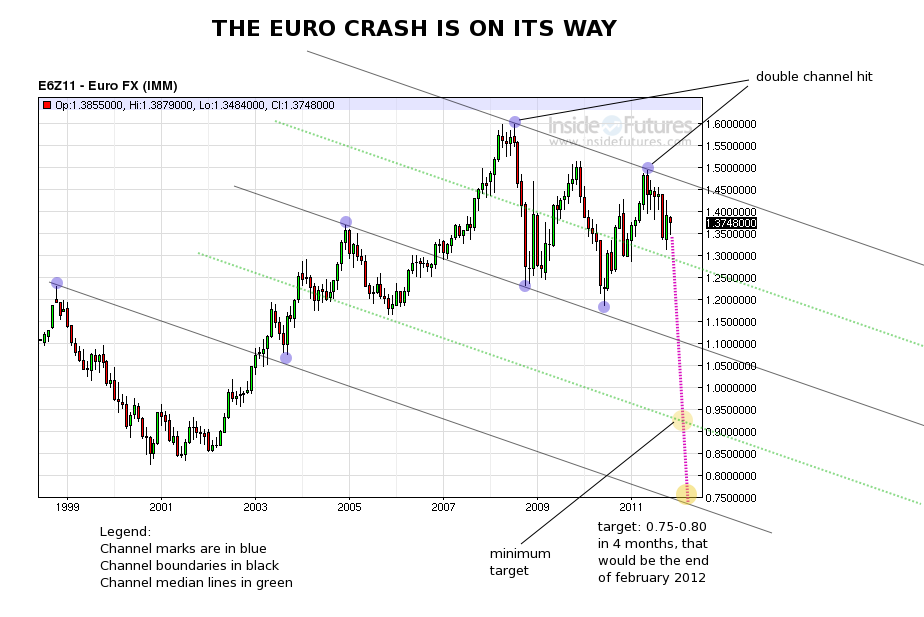 We have a double channel hit here. A "double hit" is a strong trend reversal according to my channel rules. We also see a strong channel marks, this means we can predict the movements inside the channel with high probability.
On the last long term euro prediction I was calling for a quick drop to 0.95, then a pause for 2 years. Now, looking at the long consolidation below the channel line at
1.45 area (lasted around 4 months), since market took to much time there, the stop at 0.95 is less probable, but it is still an important area where it can bounce, so I am marking this level as the "minimum target". The trend should start right next week and by the end of November we should be below 1.30, if this doesn't happen, prediction for the crash will have to be postponed again.