This is the update on the last long term projection for USD index.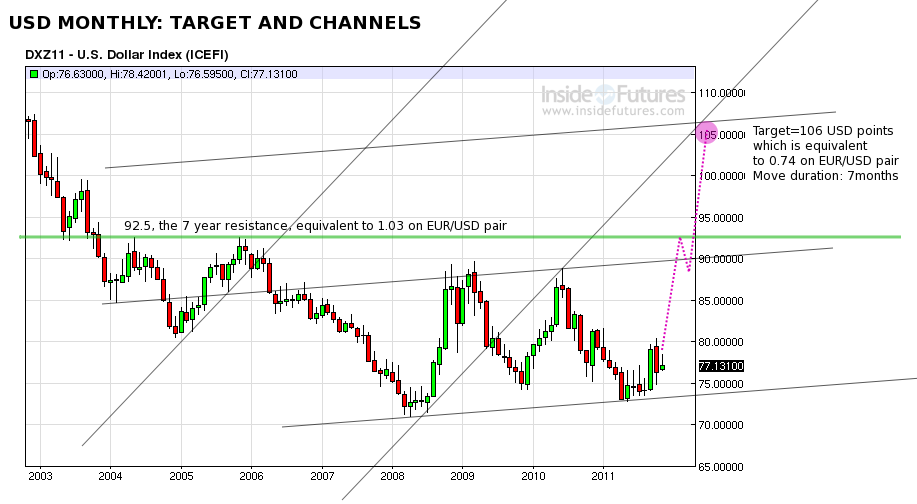 This is my current channel alignment. Previous target was 107, but now it is 106 and could be probably lower. This number on the USD index corresponds to EUR/USD 0.74, since the euro moves 220 pips per USD index point. Other pairs of course can affect these calculations. The duration of the move is calculated as 7 months. Now, note the green line, we broke it in late 2003 and since that the dollar could not surpass it so it is a strong resistance line (just above the parity level for EUR/USD) , this means if the euro drops to 0.95 it won't likely to stop there, but continue to 0.74 to finish full channel move. If the dollar makes it to break above 92.5 , the road to 135-137 on the index will be open.
Last 2.5 weeks of this month are very important for the dollar, I hope it will continue its uptrend.