In my last prediction for gold I was trying to fit the "suckers rally" into the chart, considering that gold doesn't trade like oil and it can't selloff hard. Today, watching the weekly downtrend channel, the chart I almost forgot, I found that it is technically possible to selloff quickly into 430 area in about 4 months, like I was calling before. Actually, gold is even in worse position than oil, becaue gold's market is smaller than oil's market. 

Here are the channels: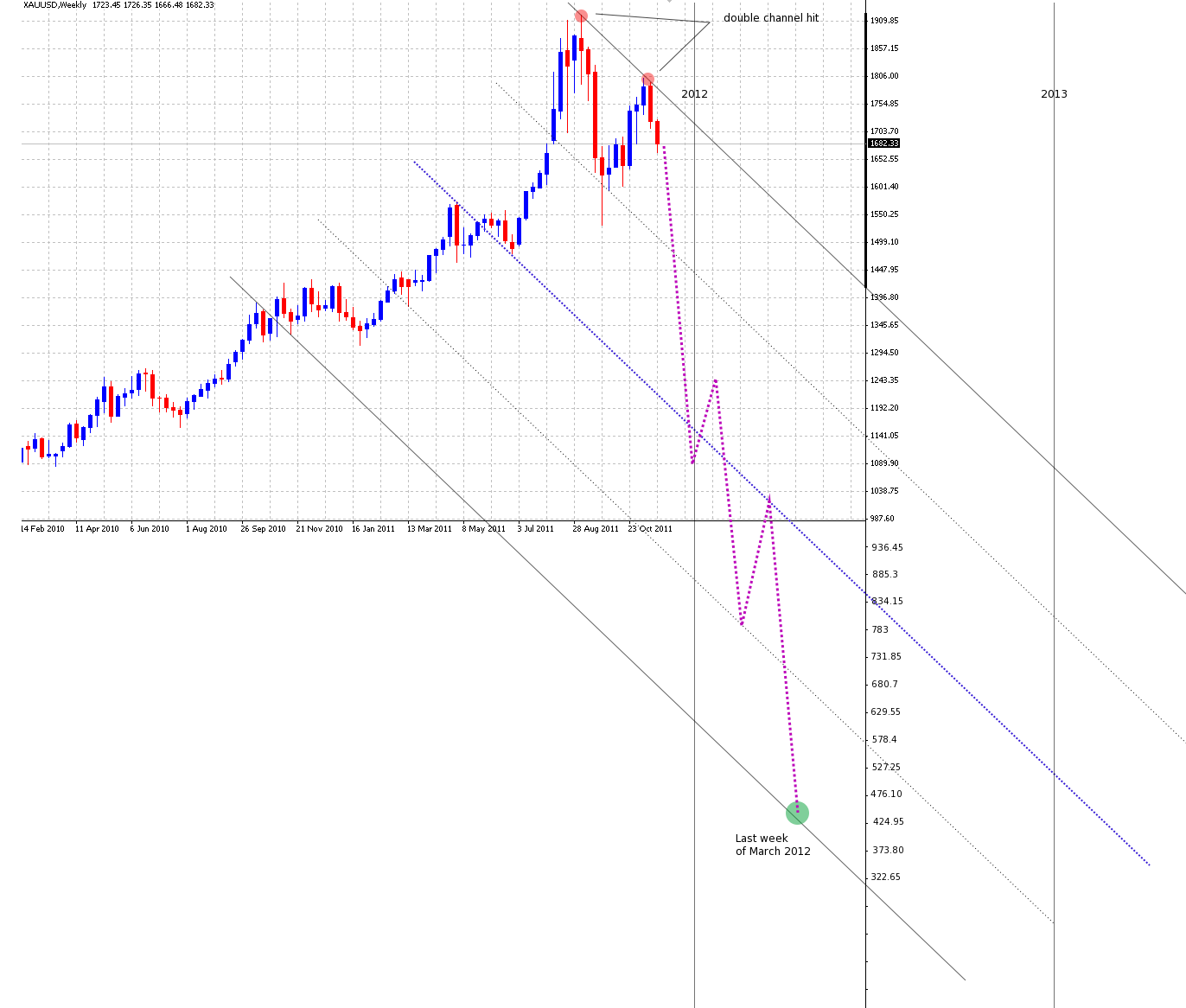 We have a double channel hit, when this happens, market goes into the other side of the channel. The other side of the channel is very far, the channel itself is composed in 2 subchannels (blue separator) and each of those has its own subchannel (dotted black separator). So, if the selloff is quick and strong the target can be reached in about 4 months.