This is a daily update on my long term gold projection to 430 target.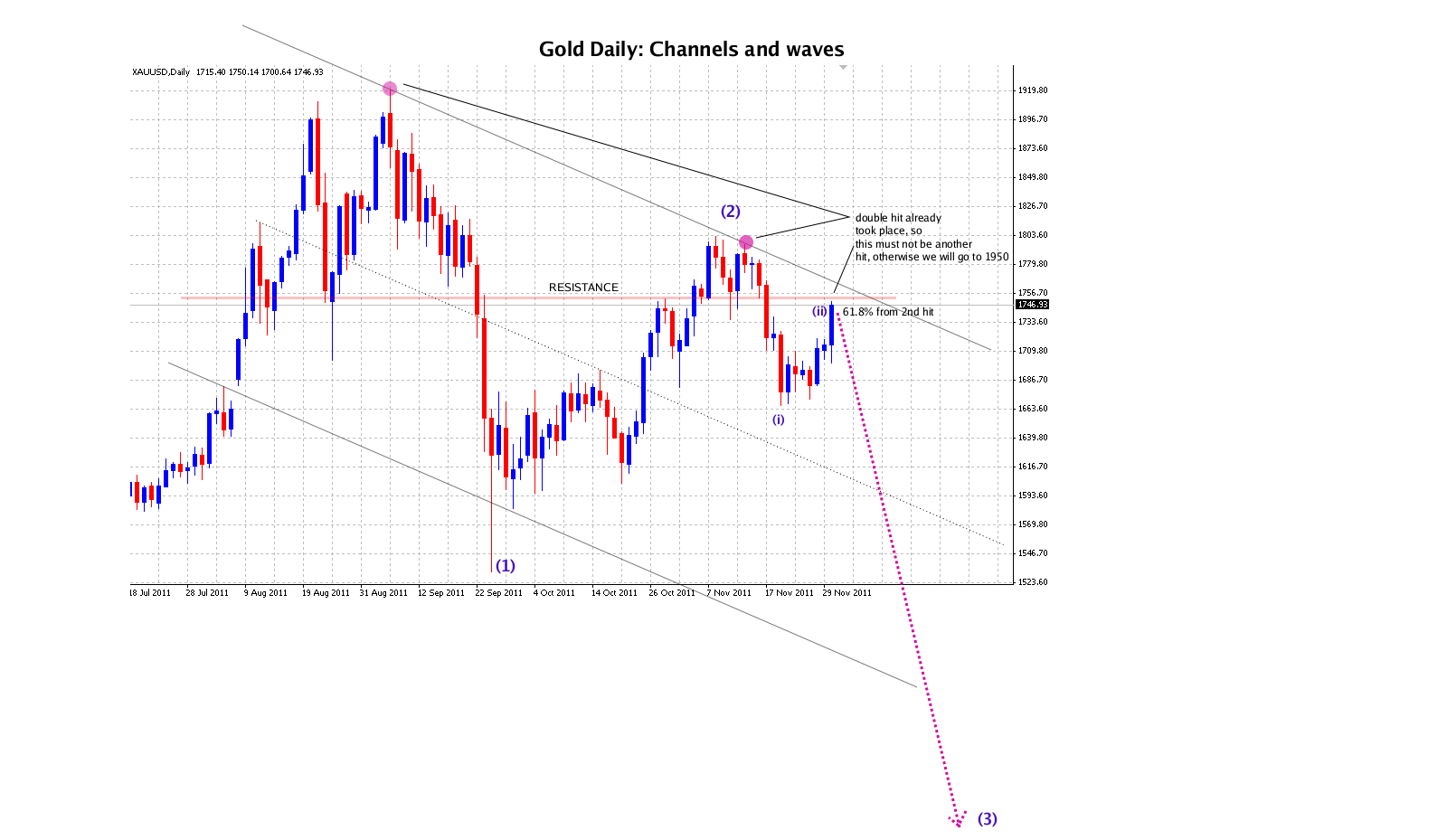 The basic reasoning behind current gold retracement from 1666 to 1750 is:
1. Rush to cover shorts ahead of month's end
2. Suck more bulls into bull trap

Past 4 weeks in gold is a bearish formation, with first candles marking the top and last 2 candles trend confirmation. This week market rallied and today it is stopped right at the resistance. There is no much upside left here. According to the channel alignment, we made a double hit, so there shouldn't be a triple hit because there is no such top pattern as triple hit. A gap must be left and market should continue the downtrend. According to resistance/support rules, we are right at the resistance, so it is a short signal for traders who trade ranges. Today's close is also 61.8% retracement from the 1800 level, which I account as second wave within major third wave with target to around 660 level.

So, considering the technicals, market sort of giving a gift here, for bears. This is how the weekly looks right now: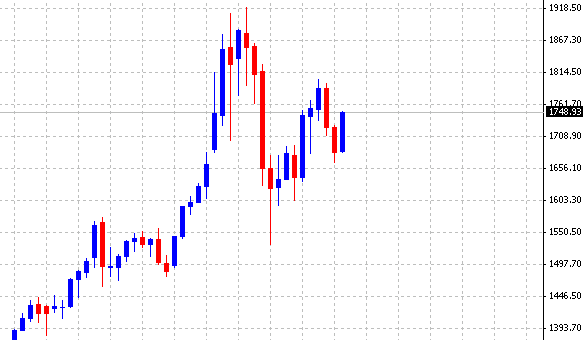 and this is how I visualize the close: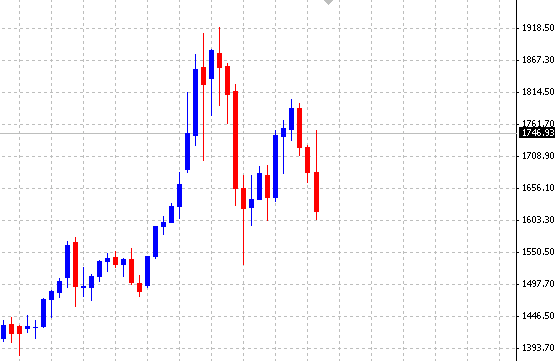 Next month will start in a few hours, and if it doesn't have much upside at the beginning, it has many chances to be a strong down month until 30 of December.

Silver looks much bearish than gold: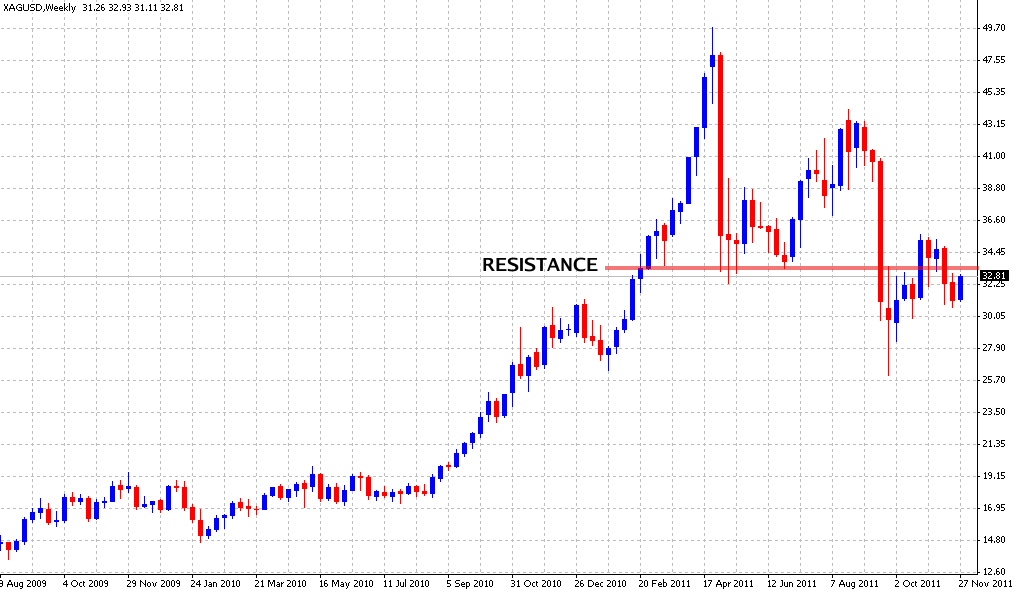 If the week closes down as I expect, by the end of the month it can end at 19.