Currently the market stands between 2 paths: bullish and bearish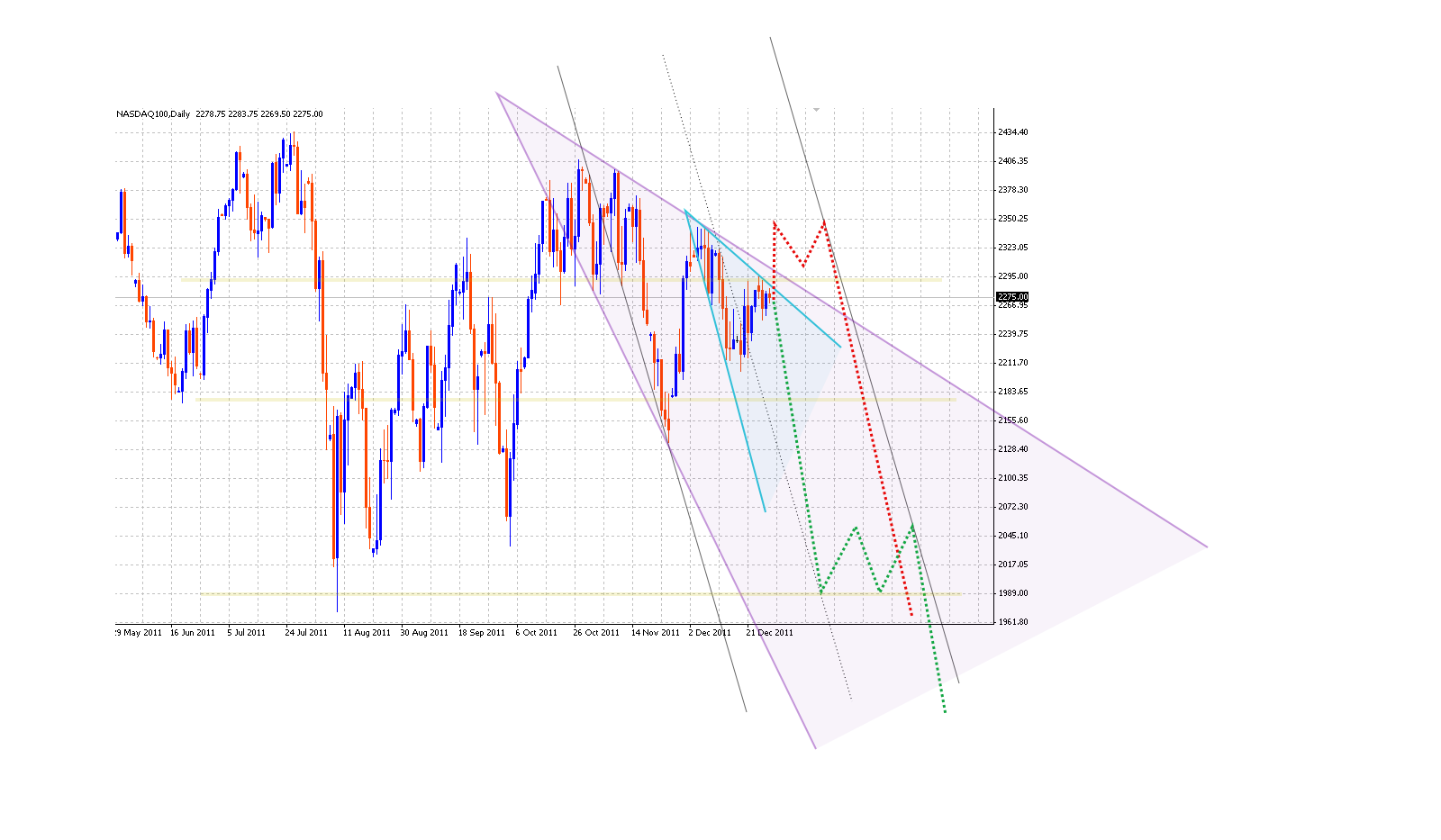 1. Bull case. Long term outlook is bearish, but short term might be bullish. This would correspond to yearly test, before starting yearly downtrend. There is a downtrend channel there (black) and we are standing in its second half. So if the market is in bullish mode, there should be no downtrend until we hit the other line of the channel. This is the red path marked with dotted lines. Currently we are stading below 2295 which is a considerable resistance, market should break above it for the bullish outlook to take place.

2. Bear case (green dotted path). It is a new year, and since the year is set very bearish, the downside may take right at the beginning, without even doing yearly test (the usual countertrend move). We are in the second half of the channel, market would continue downtrend until it hits the median line, which I estimate at 2000, also weekly support. There are also two expanding wedges on the chart (purple and cyan) which is a bearish pattern. 


Support levels are yellow.