Quick introduction: Charting the end of secular bull market, long term charts
here
Last daily update:
here
I didn't like friday's up close. It doesn't mean trend is up, it is only an inside day. But i found a new channel alignment that i liked very much. Now this is my back up plan: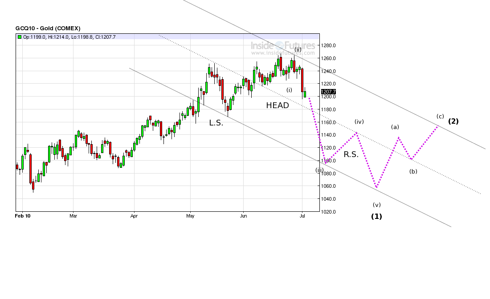 The path is schematic, only to illustrate that i am looking for a 3 wave move, and that would be the best path we could expect here, because it offers wide swings for day trading.
The key points in this plan are:
- We need to reach 1050/1060 level before any strong upside comes.
- The move from 1060 to 1160 has to be not-impulsive, a corrective a-b-c type.
- The top could turn into head & shoulders formation like illustrated, if it does, we should expect the right shoulder.