Here I analyze all the possible long term DOW swings. And today i am picking the purple path of the "Continue the Downtrend" scenario. This is how i am calculating it would trade on the weekly chart: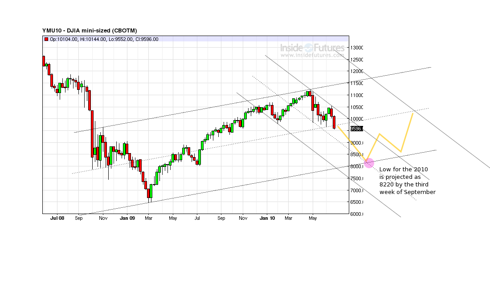 The low for 2010 should be at around 8220 + / - 50 points in late September, after that low, we should witness a good rally.
The year should close slighthly above this low, i calculate it to be few points above 8450
Bears are the crowd right now and market must shake them out during the next 12 months before it goes below 8000, this is why believe market will go up in first half of 2011.