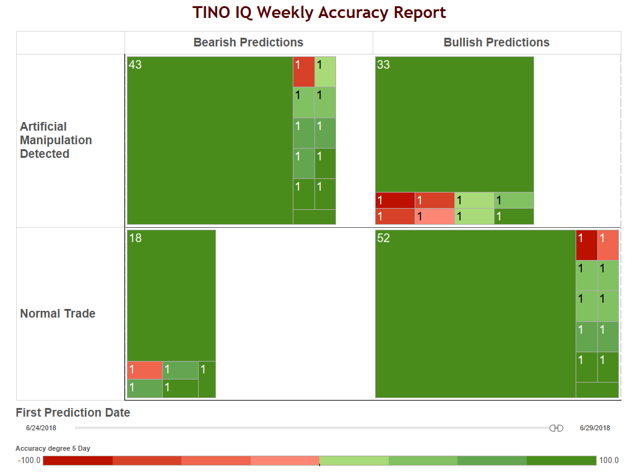 Key observations we see for this week's accuracy report:
Algorithms perform as usual – keeping up with good accuracy, this week 173 out of 183 predictions made money – that means you had 94.5% chances of making money the time when you opened the app and picked any 'random' prediction from the app

We have been approached by some hedge funds who ideally want us to close the app and give them 'exclusive access' – our answer was 'no-thank-you'. We remain committed to our mission of empowering common people like you and me

Are you making use of news.tinoiq.com – Fast, unbiased news from news outlets you trust. Simple and no advertisements.
We send this email only once a week – If you are not interested in seeing this email, Please reply "no" to this email, and you will no longer receive this emailJ. Our goal remains to provide you real actionable ideas in every communication we have. We understand your time is valuable and totally respect it
Thanks !
TINO IQ Team
Since 2006 – Building "small" algorithms to fight "big" Artificial Manipulation in market
Rated Top on Google in predicting "Artificial Manipulation of Stocks"