Hi there. Please don't take my advice. There are a lot of people who are much smarter than I am and have far more experience than I do. Listen to them. If you're stuck listening to me, then my first question is have you ever invested before? If not then I recommend closing this article and opening a passive investments account (I personally recommend Betterment) or invest in ETFs (using Stash). These are both parts of a trend of passive investing, which is becoming more and more common (see here, here, here, and here) and is a great way to get more familiar and comfortable with investing before really diving in. Its basically putting your money is a group of stocks instead of picking individual ones, diversifying your holdings and lowering your risk. The returns are definitely better than a lower interest savings account.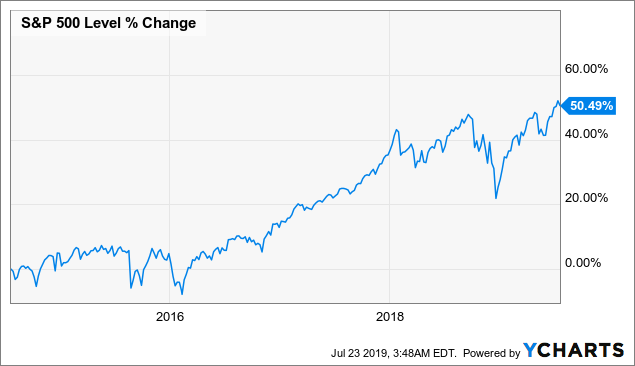 But before that, please don't invest money you can't afford to lose. There is a real, serious risk in investing. Don't try to get rich quick. Investing is an educated (hopefully) gamble. Please invest responsibly.
Now that we got that over with, what is my strategy? The first strategy is to have multidimensional strategies. The second is to try to employ multiple strategies. What do I mean? I like to say it as having one broad, overarching theme that can contain the whole market. And then within that theme look for trends or signals. If you're like me, you don't have thousands of dollars of tools at your disposal, and certainly, don't have the time to sift through thousands of stocks. Indeed, identifying trends is a lot safer than attempting deep fundamental analysis or perfecting timing with perfect trades.
The first layer of my strategy is quite simple. It is investing in companies that have compelling narratives, and have a valuation that can fit into their story. Full disclosure, I use those terms from a book that I read by Aswath Damodaran. His blog is highly recommended.
One example if this strategy is with Netflix NFLX. I invested in them almost 2 years ago when they were around $140. They had a great product, loyal users, and impressive international growth- especially in India, a key geography. They also kept growing no matter what. They seemed unstoppable.
However, both the narrative and numbers came apart. On the narrative side, Every company seemed to be opening their own streaming services, from HBO to Disney, creating fragmentation. This fragmentation was bad news. It's one thing to expect people to pay around $10 a month for streaming TV and movies. It's another to ask them to spend around $30 for multiple streaming services. To make matters worse, companies like Disney and NBC started pulling their content from Netflix to encourage people to use their own streaming services. That meant no more Star Wars or The Office. Without their control over content, Netflix could not be considered a staple. It also meant they could not raise their prices as they see fit. Which leads to numbers.  Netflix is a cash bonfire- burning cash and taking out debt to afford more content. That works as long as (A) your subscription base grows and (B) you can steadily raise prices. Both of those assumptions were shakey. But their stock price kept growing. Damodaran laid out why he thought Netflix was way to unstable to have such a sky-high valuation. Thankfully, I sold at $373. It was a rocky journey.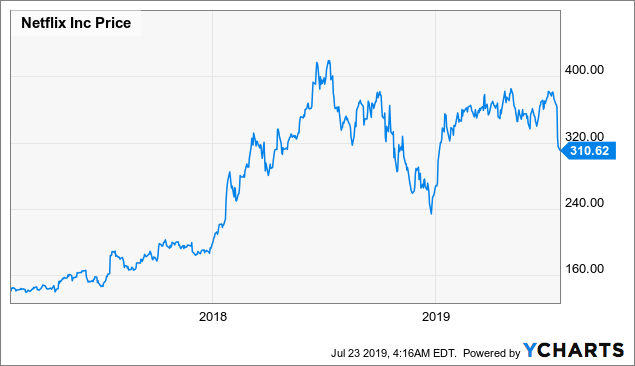 [object HTMLElement]
Now onto phase 2, multiple strategies. 2 strategies that I find rewarding are enterprise software companies (particularly cloud-based) and irreplaceable retail. The advantage of both of these is that they're sticky and tend to have recurring revenues. Sticky means that even when times are bad- and they will be bad- customers don't leave because the product is too good or too essential. Recurring revenues are constant fees for a product or services. The advantage of recurring revenue is that a company's revenue becomes a lot more predictable, and less of a 'decision' and more of a 'cost-of-doing-business'. With enterprise software, in particular, cloud companies tend to overlap with recurring revenues, and this is easier deployment for large companies (compared to installing software on every device).
Let's look at the results. For cloud computing, 4 of my favorite companies are Microsoft MSFT, SalesForce CRM, Adobe ADBE and Intuit INTU (I hope to write about them each individually). Here's how they've performed.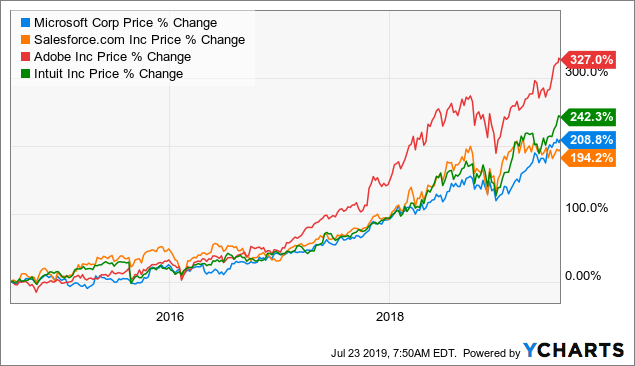 Full disclosure, SaleForce and Intuit were suggestions I got from the Motley Fool Podcast.
You may notice that I left out Amazon AMZN. That's primarily because they have a regulatory target on their back. Firstly, their control over eCommerce is drawing attention. Secondly, they are almost a conglomerate of very profitable cloud computing and barley profitable eCommerce. The former funds the latter, and the latter can outprice all competition. It's pretty reasonable to say that regulators will try to break them up in the near future.
A subcategory of this is payment companies. PayPal PYPL and Square SQ are essential to small businesses. And the performance of their product line has proved why: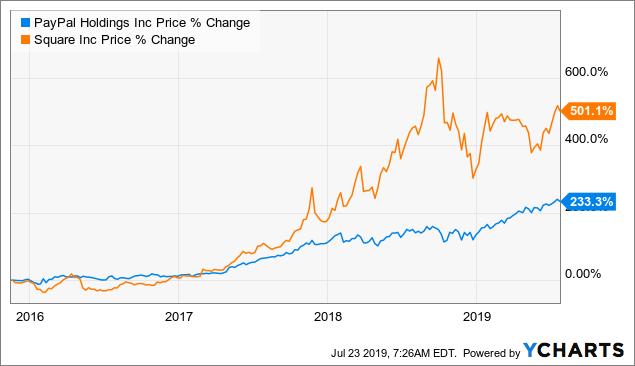 For irreplaceable retail, I look at places like Home Depot HD, Etsy ETSY, Rollins ROL, and Match MTCH. These are all companies that have developed a strong moat, are almost immune to eCommerce, and have loyal customers. Here's their performance: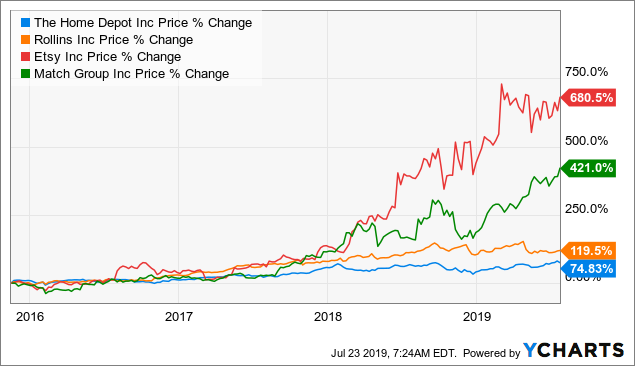 Granted, some have performed significantly better than others, but all have consistent growth.
I also recommend adding some outliers. For me, that includes defense stocks. For better or worse, Congress is not going to put thousands of Americans out of work by cutting the Pentagon's budget. This means defense stocks are relatively safe and offer a handsome dividend. Additionally, I try identifying other stocks that I believe to have a compelling narrative (I'll hopefully discuss them more in detail later).
Well, there you have it. That's my grand strategy. I hope this got you thinking about your own strategy. Please share your comments on mine. And if I haven't scared you away yet, stay tuned for my next post!