The money on the sideline is enormous.  The greenback sits in money markets, bank accounts, Treasuries, and other "sagging mattresses", making zilch.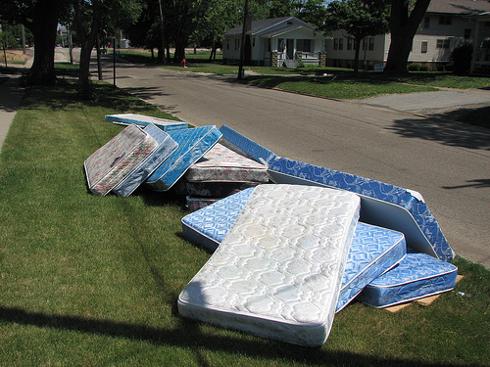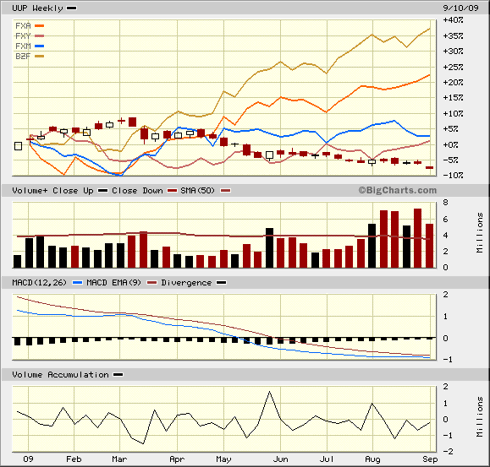 (Even Mexican mattresses are better than ours.)

     Lastly, China, with the greatest overstuffed dollar mattress in the world (next to us), has been spending their dollars on iron, copper, coal, gold, and buying resource-rich companies.  China has been establishing currency swaps to do trade in yuan with  South Korea, Malaysia, Argentina, Belarus and is likely to work out a similar deal with Russia. (see 
http://www.smh.com.au/business/china-russia-consider-currency-swap-deal-20090901-f5mg.html).  Over time, they will be able to trade outside the dollar.  Their trade surpluses will bring back other currencies.
      It looks to me like dollar bulls will fight the move lower.  Technically, the drops and recoveries have all been softer and I think we will tread water here for a while.  However, the next move is down in large part because China is diversifying its portfolio; in other words, flooding the markets with ever weaker dollars in exchange for other currencies, gold, mines, and oil fields.  Sleeping on a dollar-filled mattress should not give you the best night's sleep.